In Just a Few minutes, You Can Sew Up a Cute and warm pull through scarf with this free step by step tutorial.
Scarves are one of the best sewing projects for beginners because they're so quick and simple to stitch up. Plus, they're fun to customize with different fabric colors and prints – everyone needs an adorable scarf to wear while out in the cold!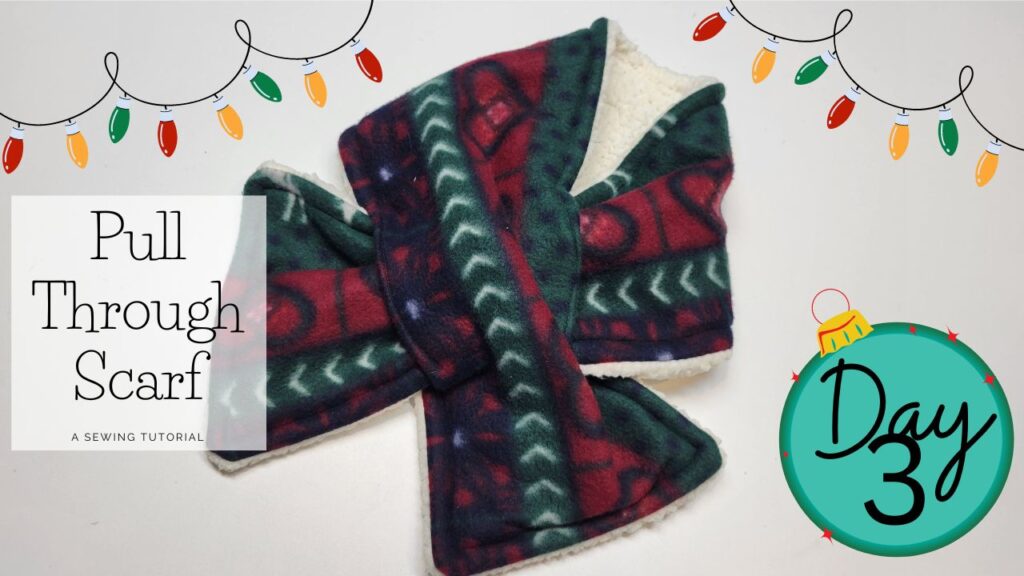 Today I'm sharing the pattern for my favorite go-to pull through scarf absolutely free!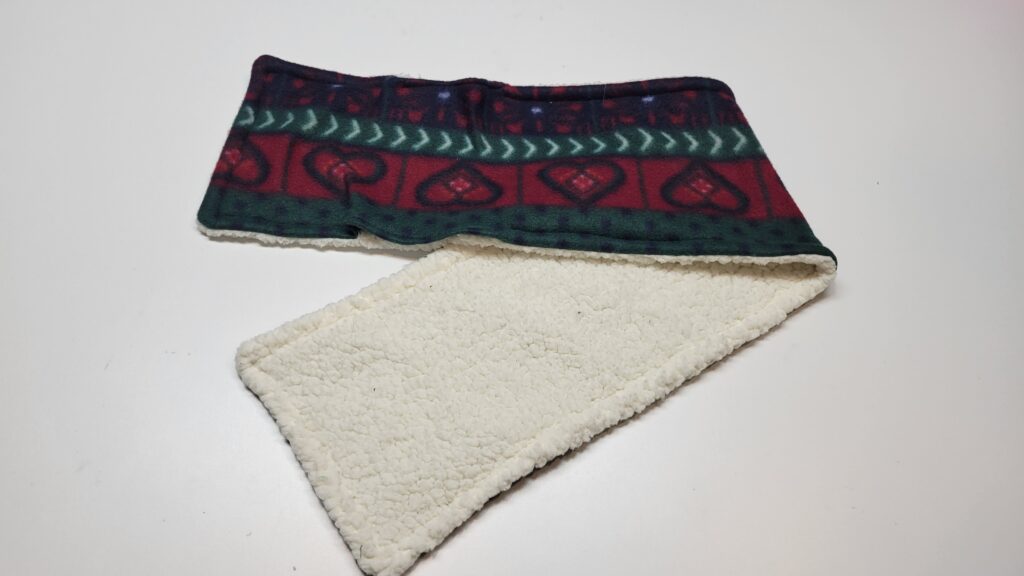 What is a pull through scarf?
A pull through scarf is a scarf with a hidden pocket where you can pull through the opposite end of the scarf through it to neatly wear your scarf around your neck, designed to lay flat on your chest to be nice and cozy on a sweater or a jacket.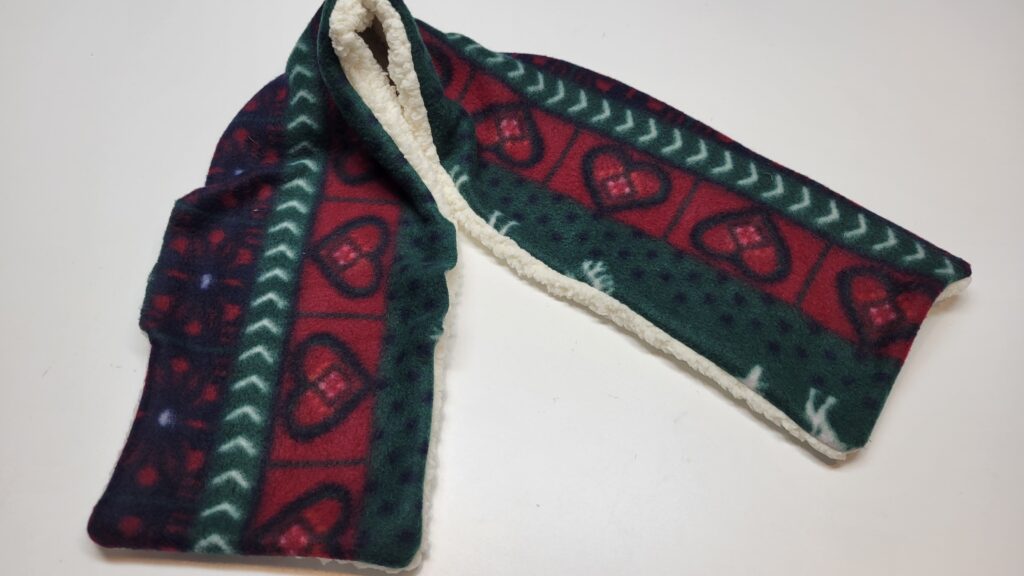 This is a great beginner sewing project that comes together relatively quickly, in just an afternoon. Plus, it makes for great Christmas gifts!
This scarf can be made out of any super cozy warm fabrics, in my version i chose to make it with fleece and sherpa, but you can def use a coral fleece, all fleece, all sherpa, minky fabrics and so much more!
Supplies to make your pull through scarf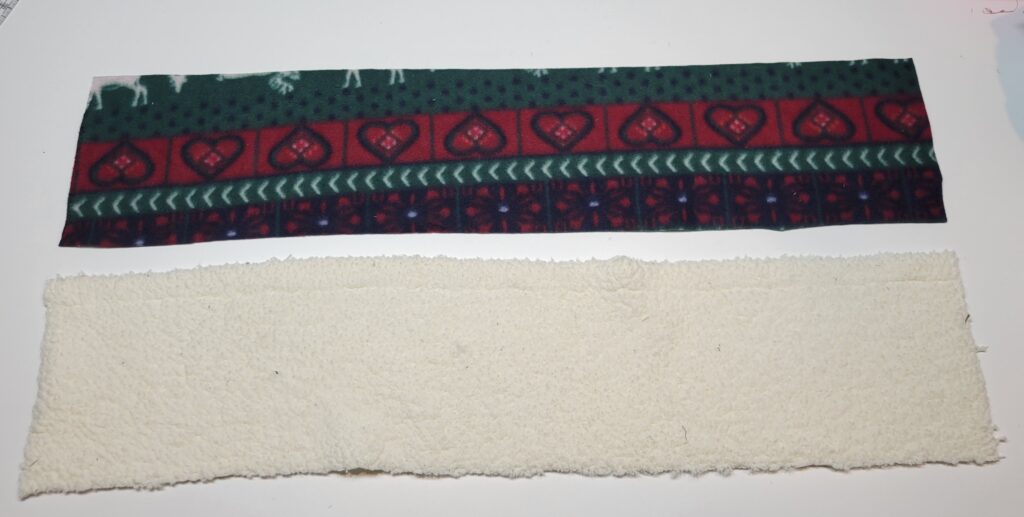 Cut 2 – 40″ x 7″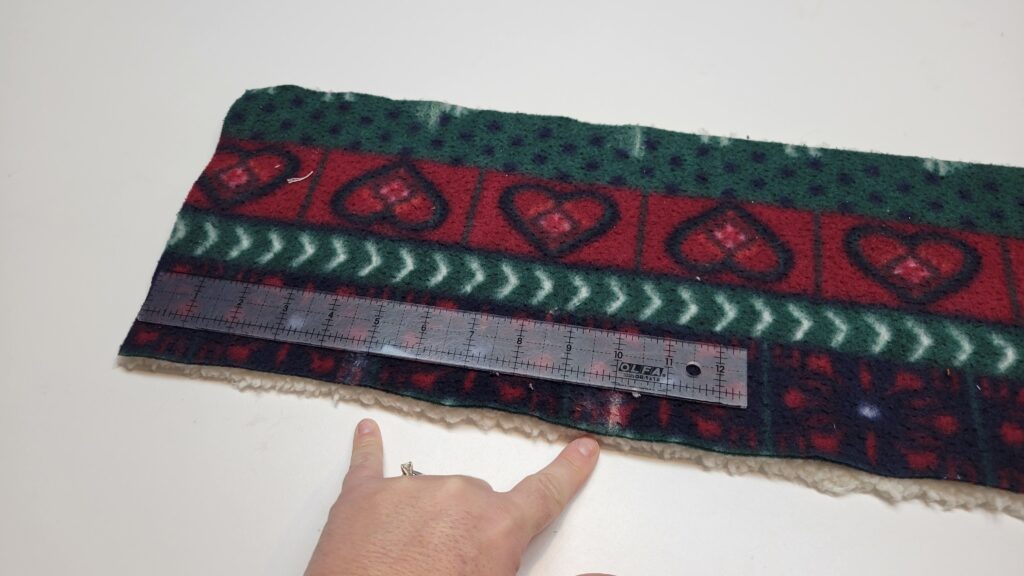 Place them with the right sides together, Sew all the way around leaving a 5″ gap in the stitches 5″ away from one end. Do this on both sides so the gap lines up, this is where you will put through the other end of your scarf.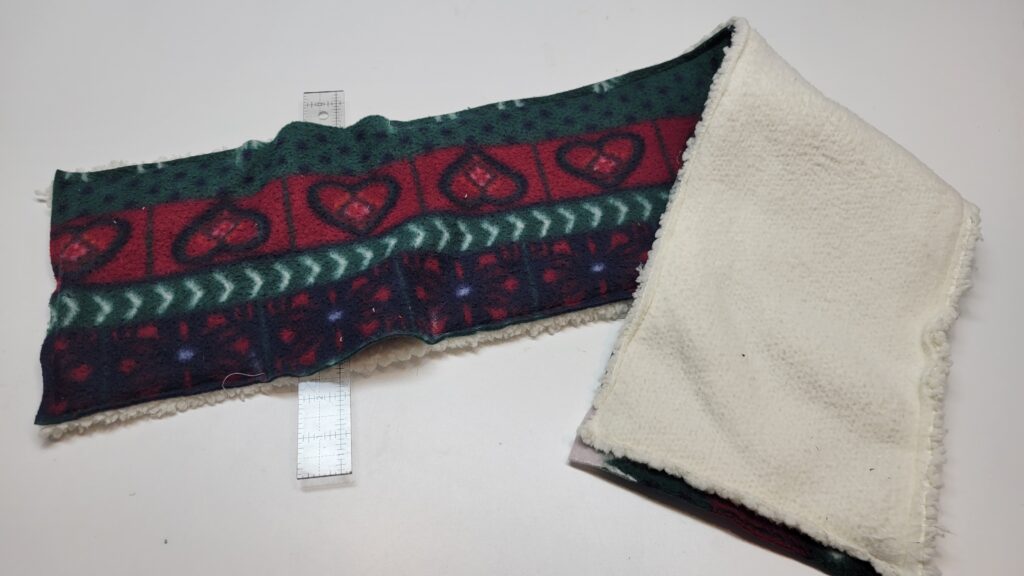 Flip the fabric right sides out.  and top stitch along sewn eds, fold in the raw edge and individually hem the top and bottom of the fabrics to finish off the hole for the pull through.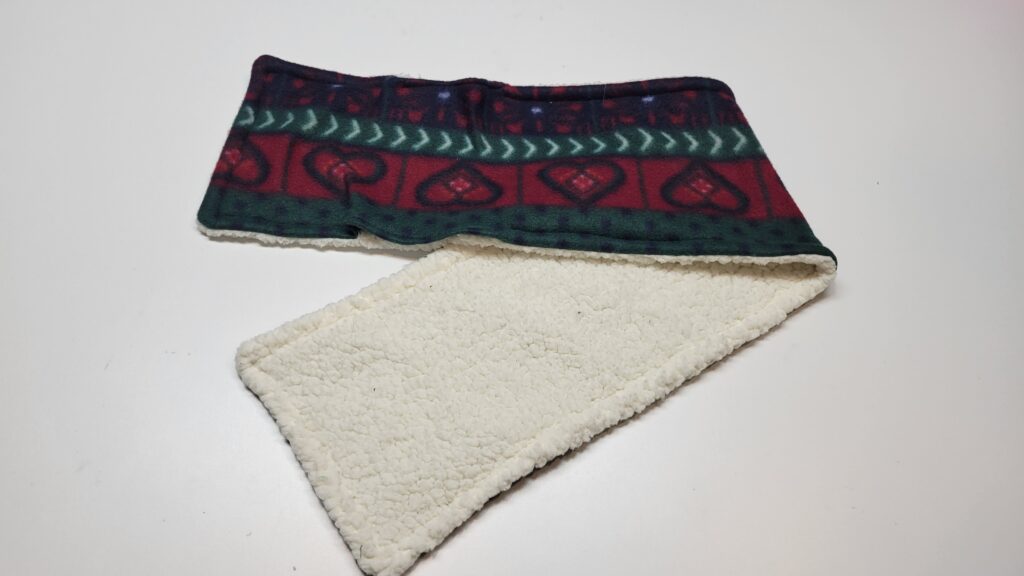 Slip the end of your scarf through the hole and then your done! Test it out around your neck and feel the warmth and cozyness this scarf will bring!