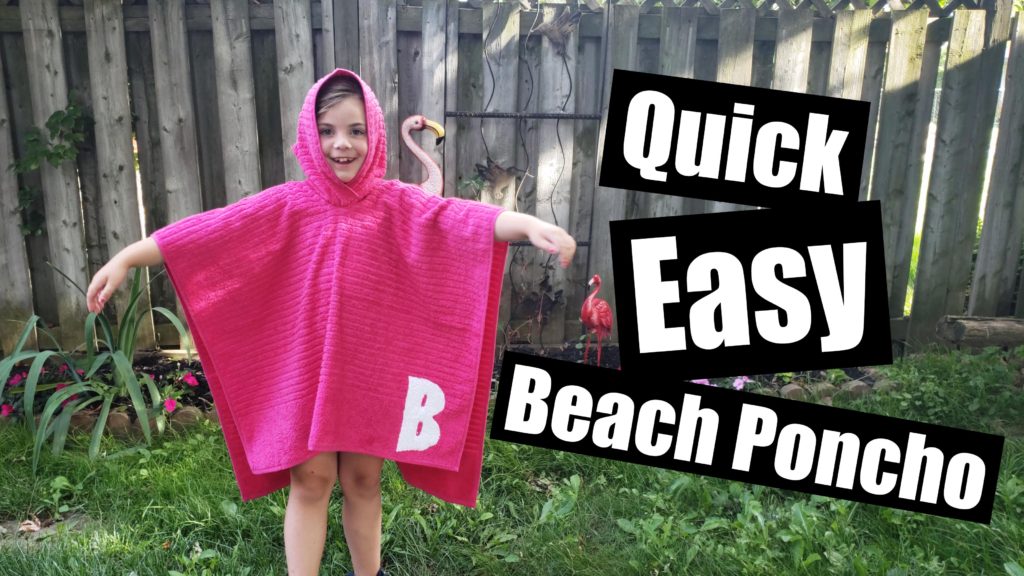 Welcome to the quick and easy beach poncho tutorial!!
here you will find
Materials
1 large towel
1 hand towel approx 13″ x 26″
I got mine over at Walmart size 30″ x 54″
check out the Video as its hard to show exactly what to do in photos.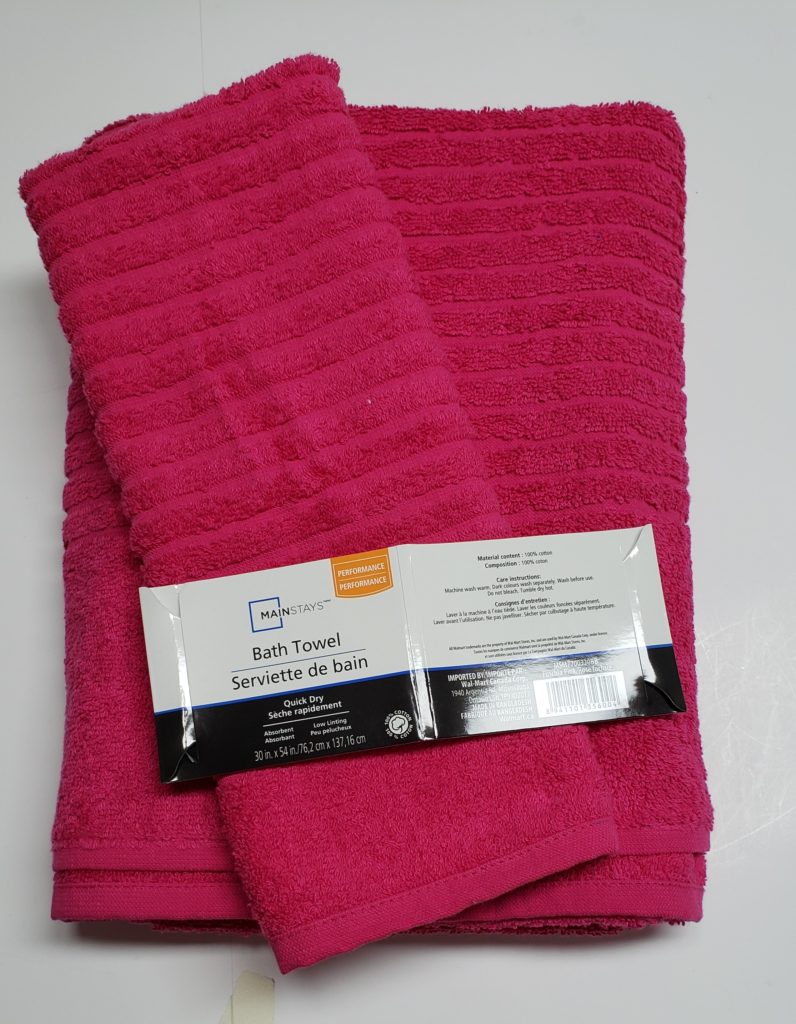 step one take hand towel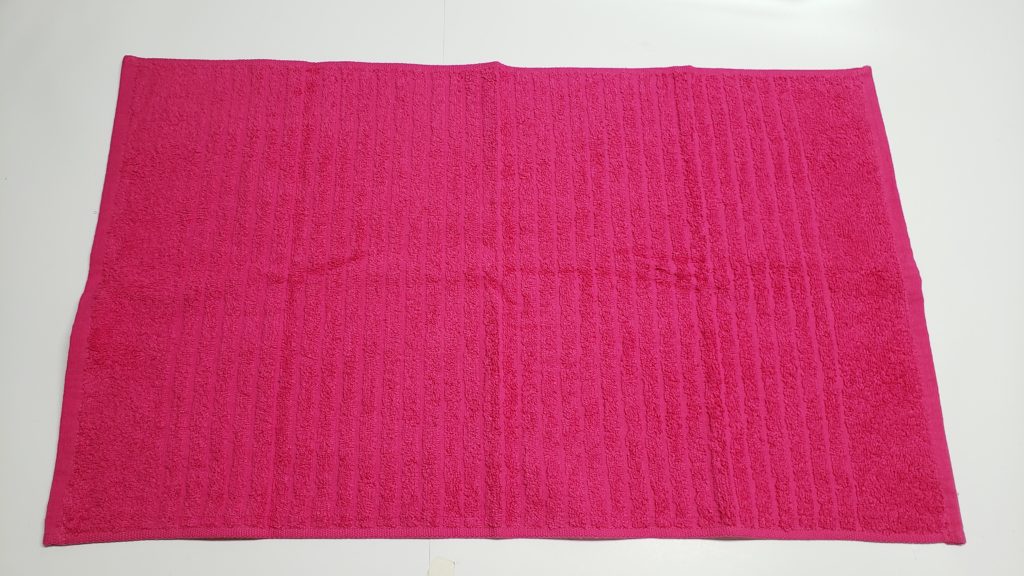 Fold in half, sew down the short side.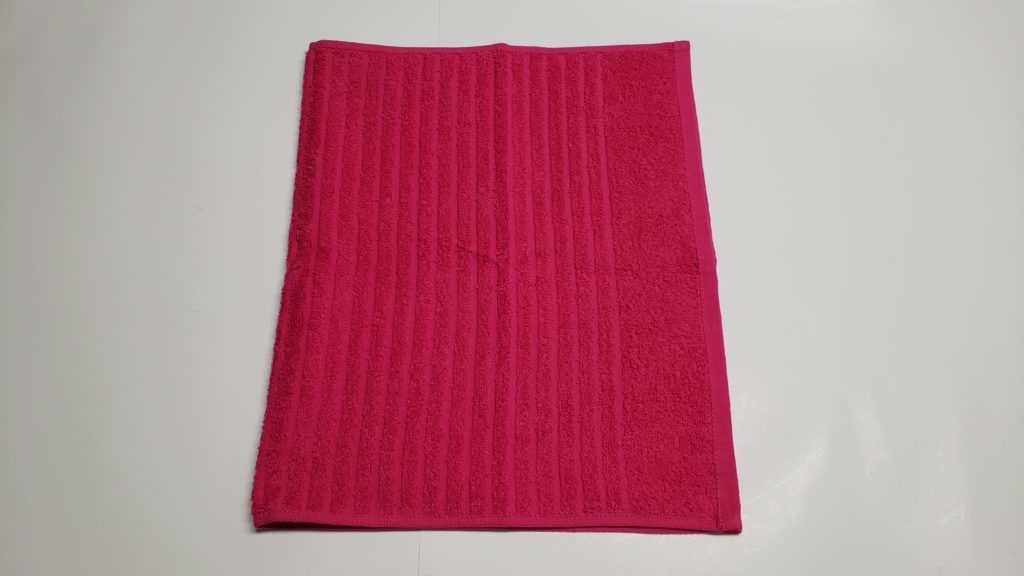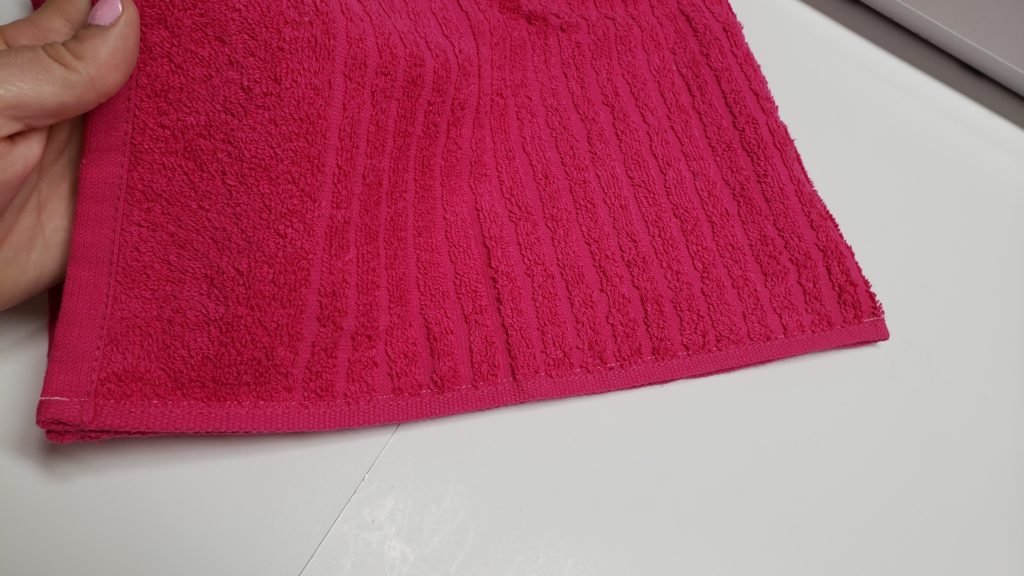 Take large towel, fold in half length ways,  cut a slit down the  centre of the fold half the length of the side of your hood that you sewed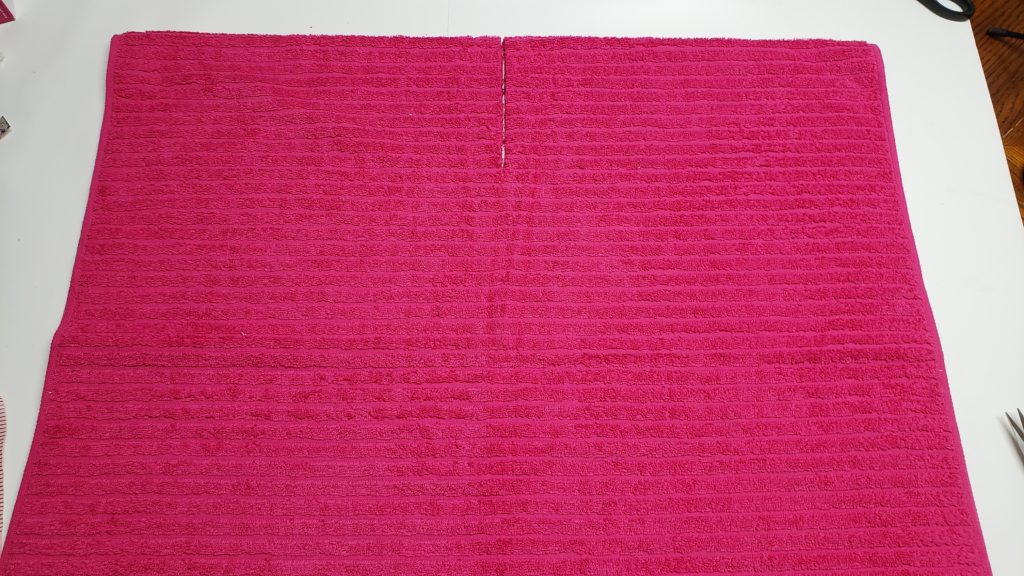 line up seam of hood with end of slit, pin hood down both sides of the slit till they meet in the front. sew all the way around.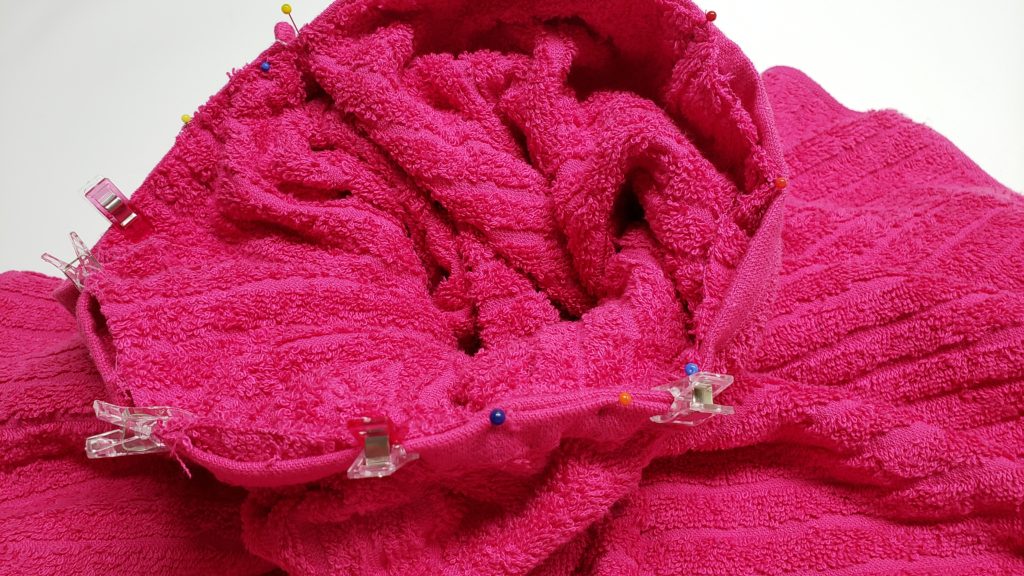 sew all the way around toe secure the hood.
i chose to add a towel applique B on the front with a washcloth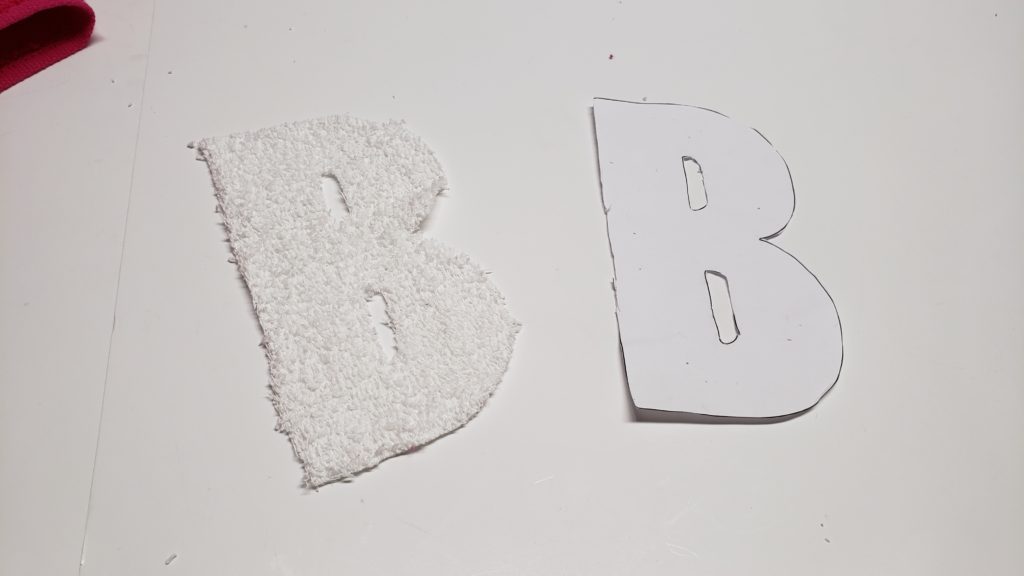 sew around with a zig zag stitch