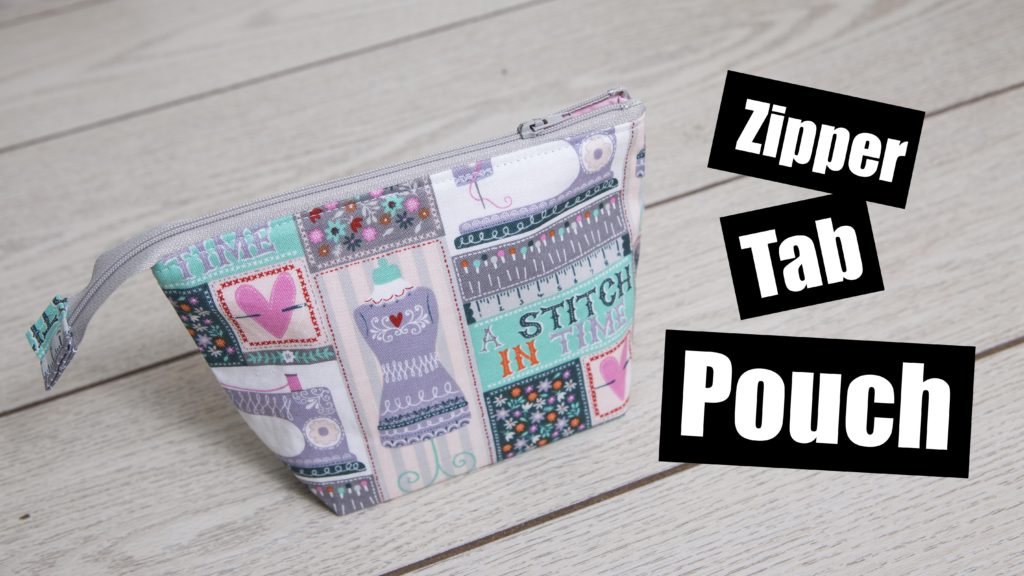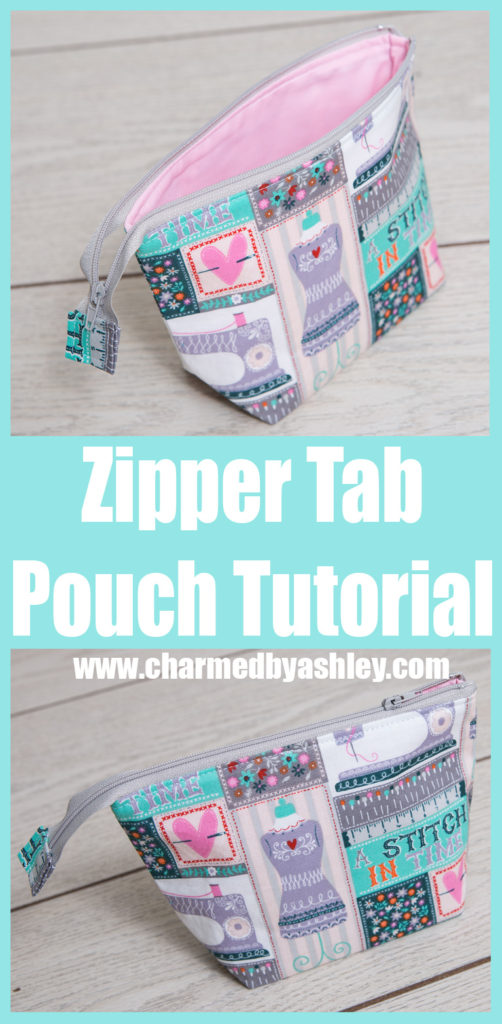 Super cute zipper pouch with a tab on the end of the zipper and opens up nice and wide! perfect project bag, make up pouch or travel bag.
Materials
Cotton fabric (1/4 of a yard will do)
Medium weight interfacing (if you would like to have a more rigid bag)
Measurements
For this bag you can of course make it any size you like, these are the measurements for the exact bag i made. 
Outer fabric – cut 2 -7″ wide x 8″ tall
Lining fabric – Cut 2 – 7″ wide x 8″ tall
Zipper – 10″ or longer.
Tab piece – 2″ x 3″
Optional – Medium weight interfacing cut to the size of your Outer fabric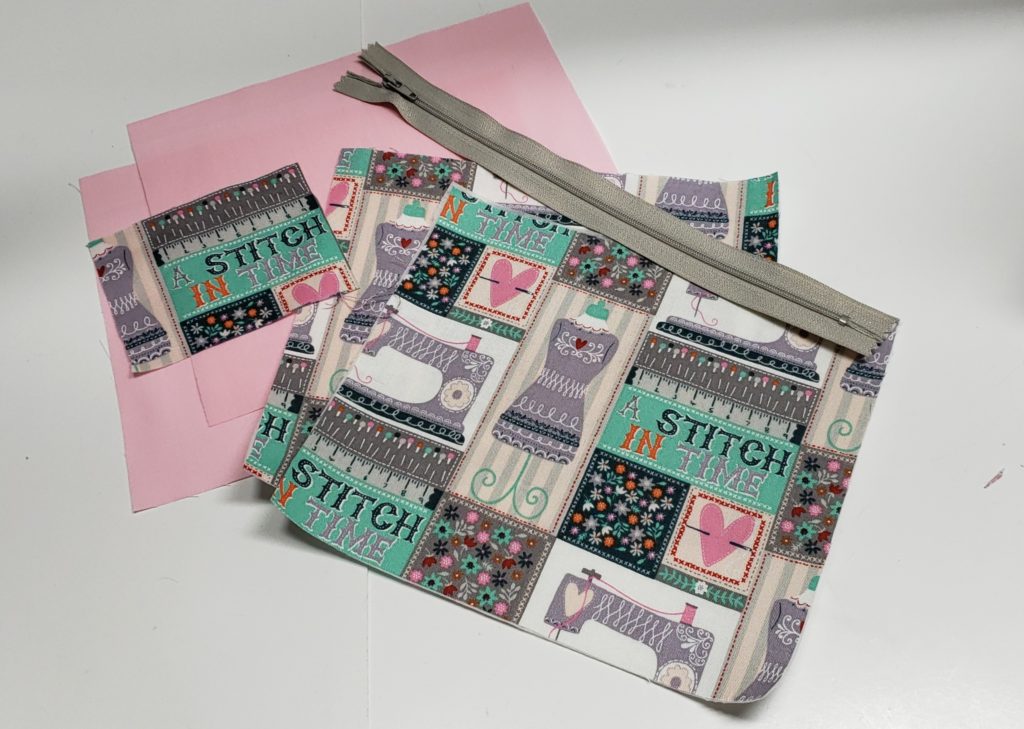 Install zipper, Place zipper with zipper pull down on right side of Outer  fabric.  line up the end of the zipper with the side of your fabric, fold up the end piece towards the top of your fabric creating a tiny triangle.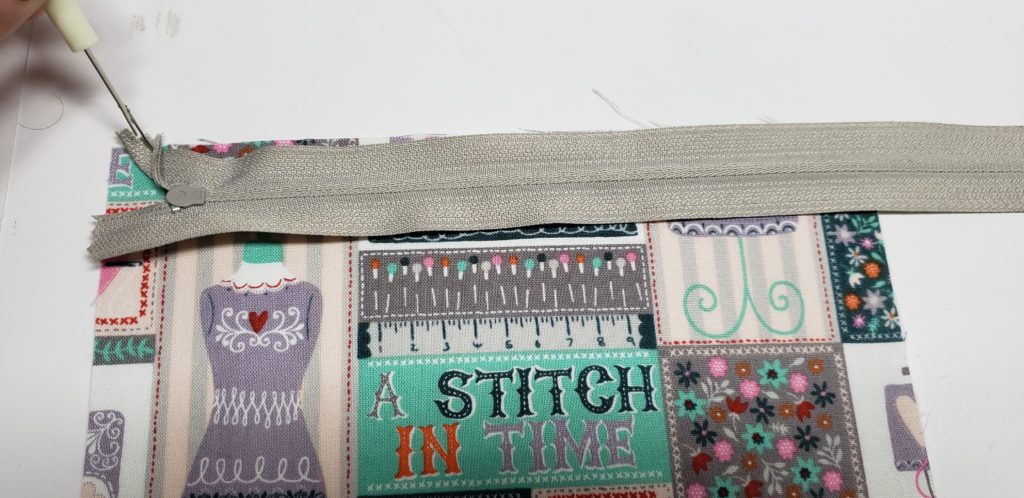 Sandwich the zipper between the outer fabric and the lining fabric. Sew along the zipper. before you get to the end at about 1″ away bring your zipper down and keep sewing across off of the zipper.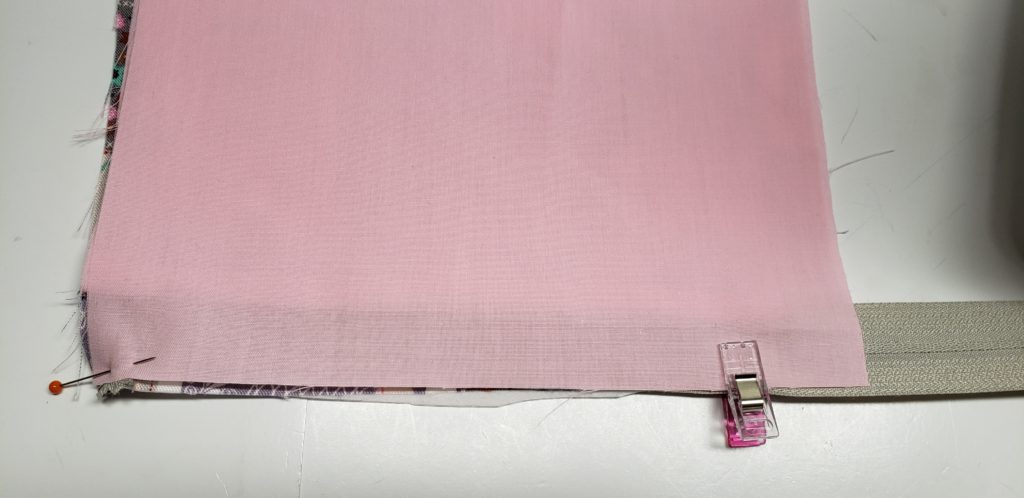 This is how it will look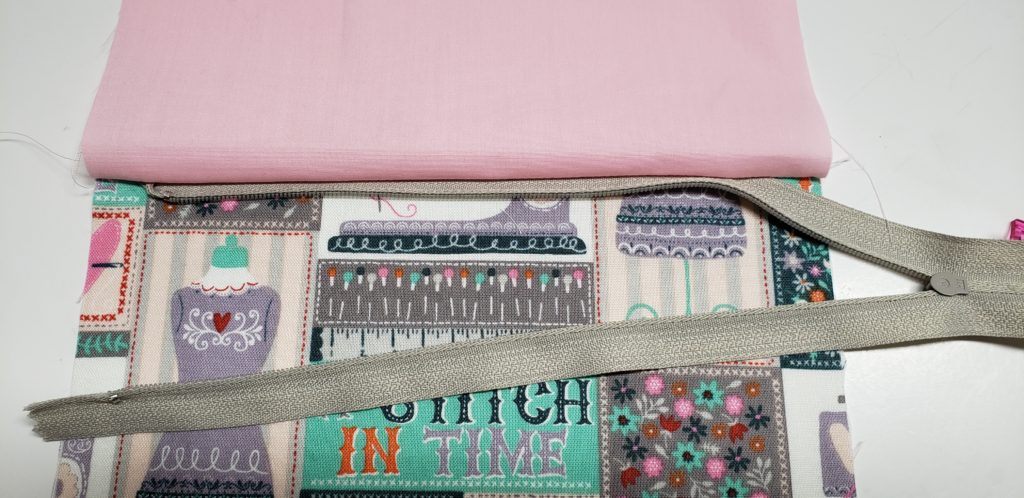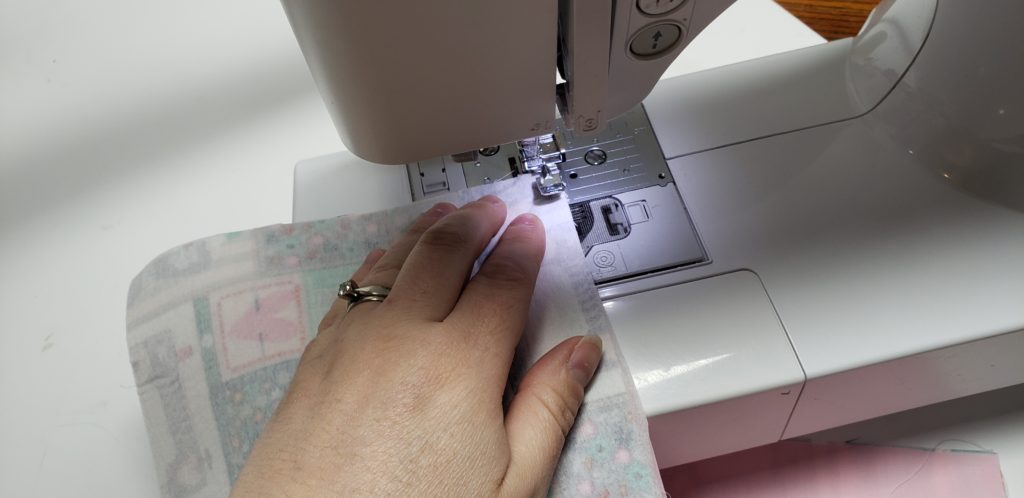 now do the exact same thing with the ot her side of the zipper with the other two pieces of fabric.
put right sides of outer fabric together and right sides of lining together. Pin the end of the zipper on the inside of the bag (you will not be sewing over top of zippers so you need to move it out of the way to avoid it)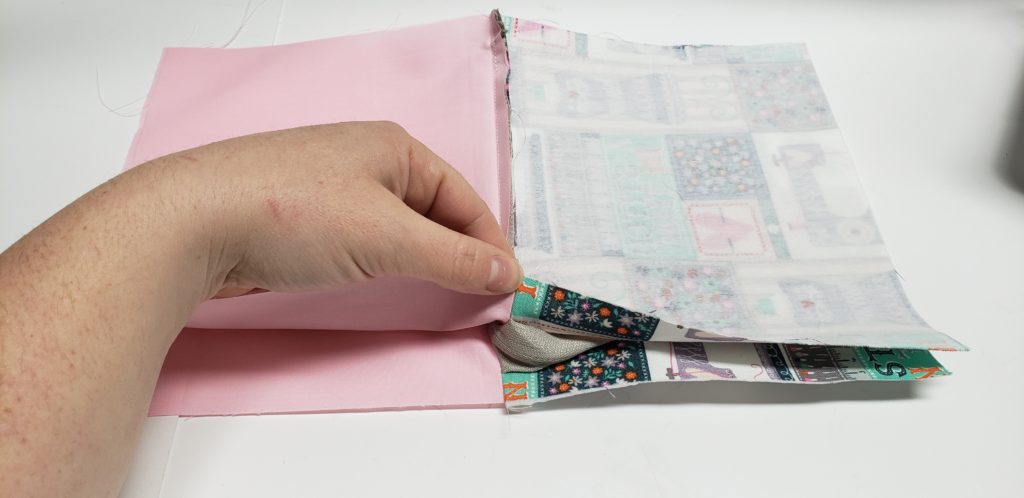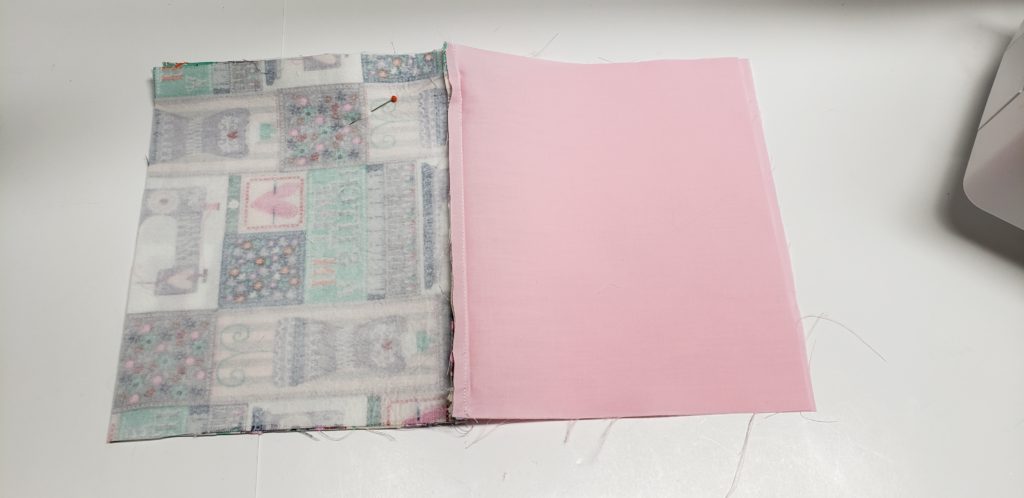 the otherside should have a clearance of about 1/2″ do not sew over the zipper, open the zipper a bit so when you flip it you will be able to get into the bag.
leave a 3 " gap in the bottom of the lining so you can flip it right sides out later.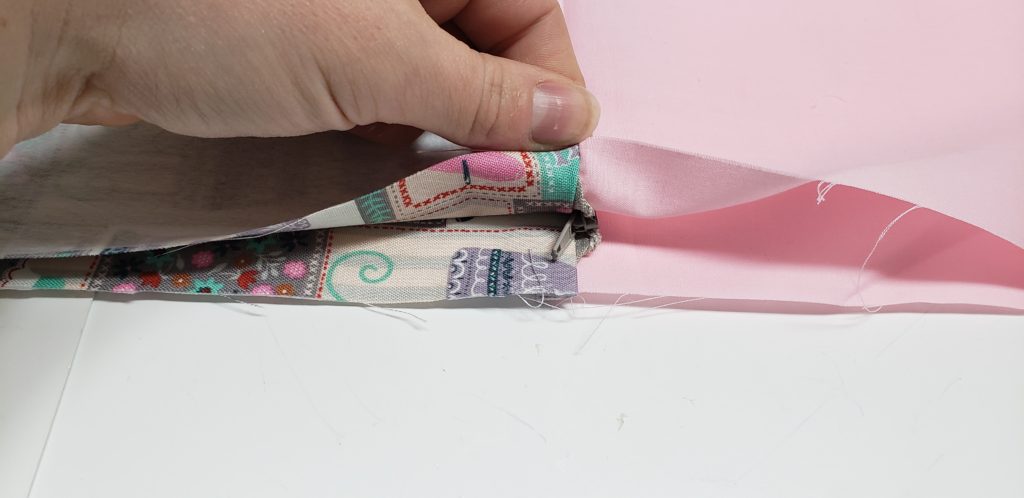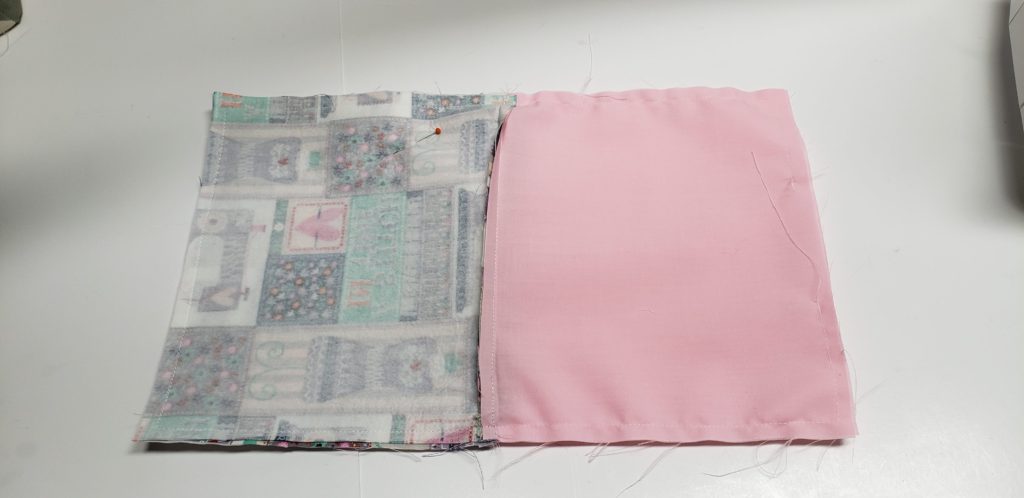 Box all 4 of your corners, mine measures 2 1/2″  sew along the marked line and snip off the excess corner.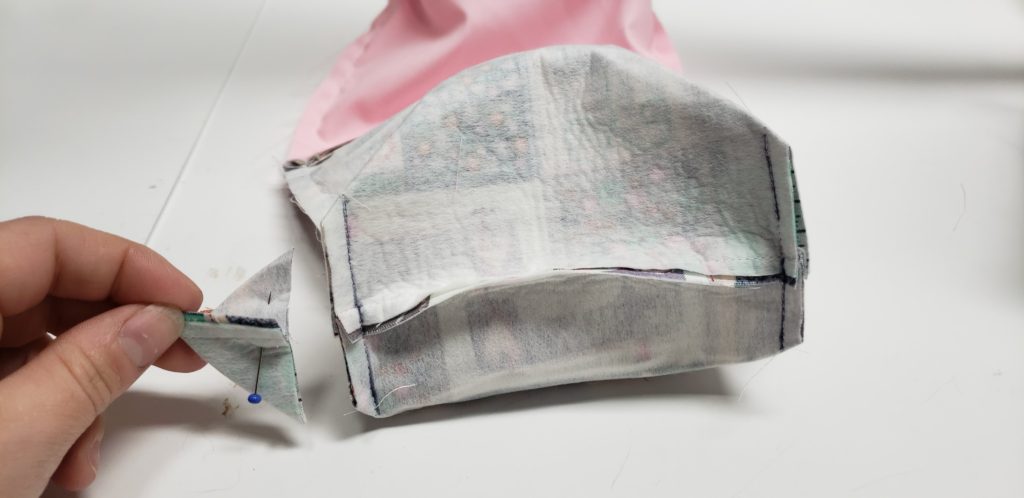 flip your bag right sides out. now we will do a top stitch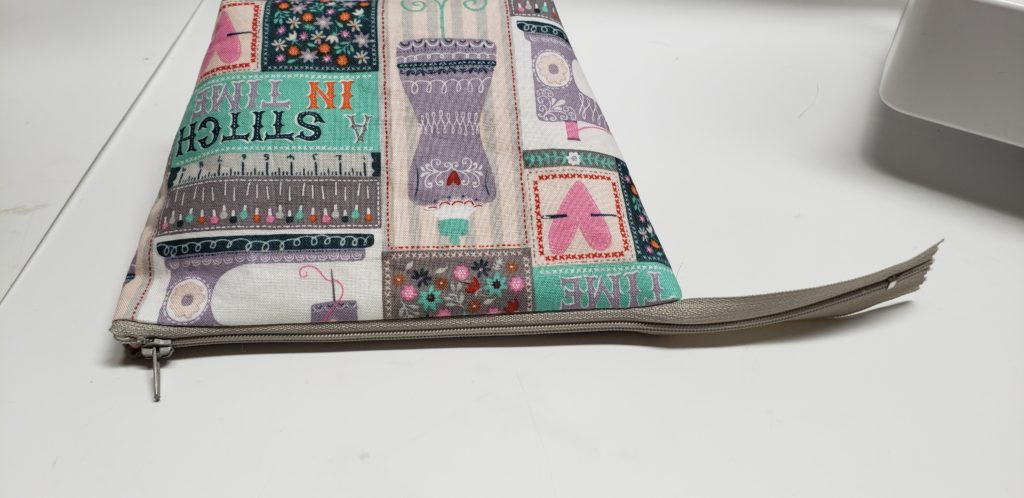 top stitch about 1/8th  away from the edge of your fabric (this will help make sure your lining doesnt get caught in the zipper teeth when you open and close your bag.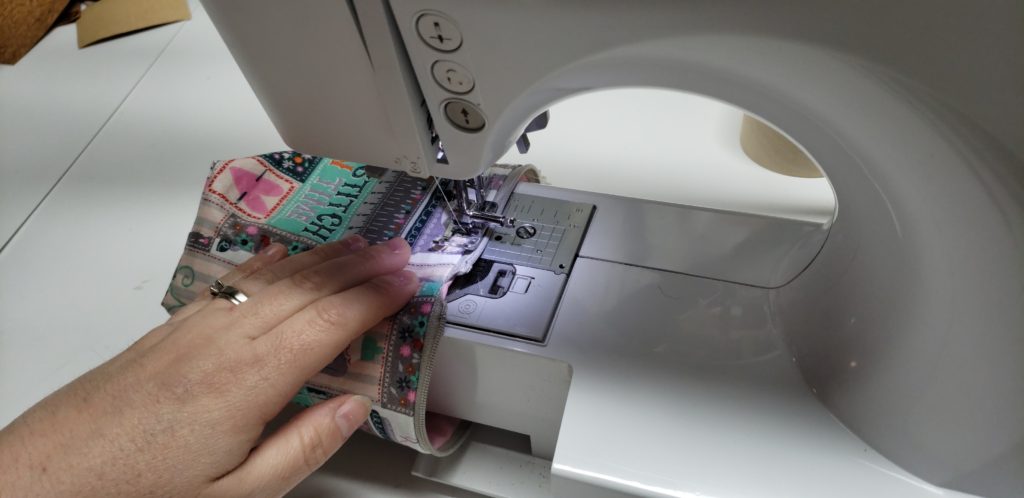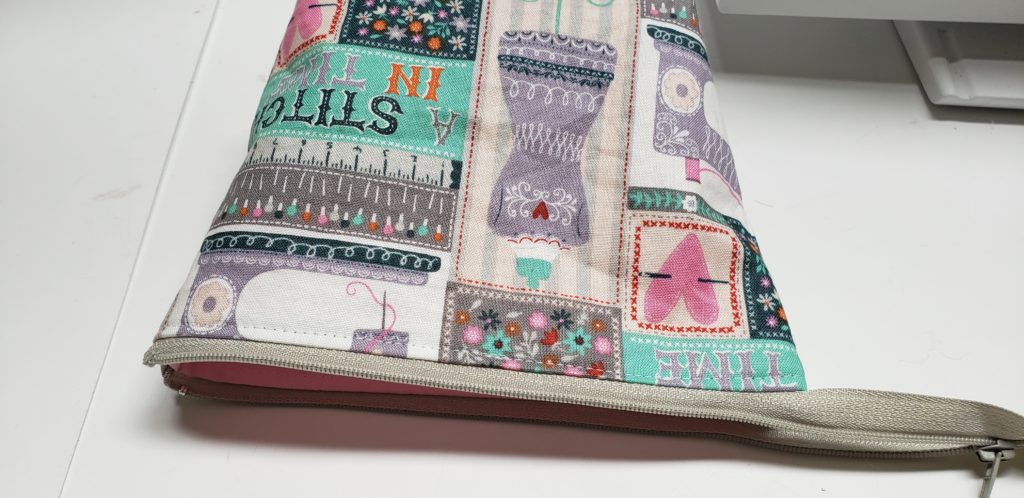 install your tab, if your zipper is super long then cut it at an appropriate length ( i did about 2″ longer then the bag)
place your litte piece of fabric with the right sides up against the bottom of your zipper, wrap the fabric around your zipper.
Sew a seam about 3/4″ across the zipper.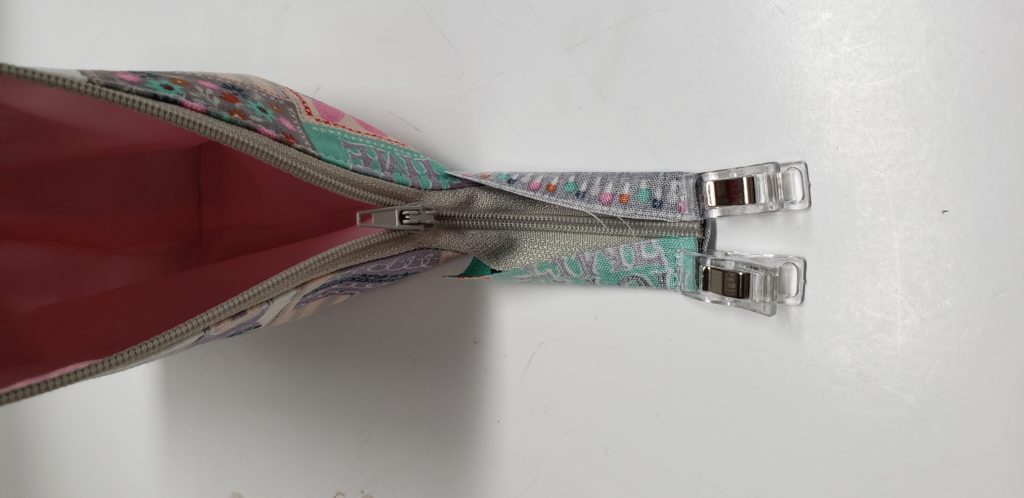 pull the fabric and fold it twice to finish up the tab. sew a box on it to finish it off.