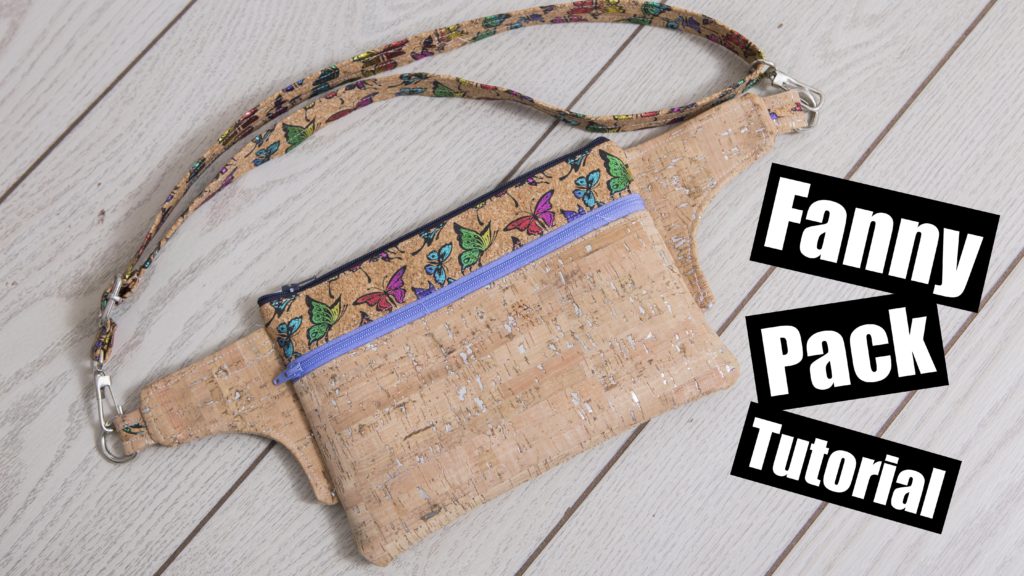 welcome to the Fanny pack tutorial! I love this bag, its a great size for all your stuff and your cell phone and you can wear it on your hip or cross body.
Has two zipper pockets to keep your items organized and looks amazing in this cork fabric!
You can make this with any fabric you like of course but highly recommend in the cork
Materials
Fabric recommendatinos
Outer fabric – Cork Fabric, faux leather, leather, canvas, lighter fabrics i would suggest medium weight interfacing.
Lining fabric – Cotton fabric but if you want your bag to be stiffer then you can use a  cavas fabric for the lining
Zippers – 2 – 10″+
D rings – 1″ wide – 2 count
Keychain hardware – 2 count – 1″ wide base
Adjustable slider – 1 count – 1″ wide
Some of these are affiliate links
Download the PDF pattern to grab the pattern piece for the side panels here – fannypack-pdf
Measurements
Outer fabric back – 7″ x 10″
Outer fabric front – 2″ x 10″ — 5″ x 10″
Lining front pocket – 5″ x 10″ —- 6″ x 10″
Lining large back pocket – cut 2 – 7″ x 10″
**This is not a full tutorial just a photo documentation, please refer to the Video tutorial for clarification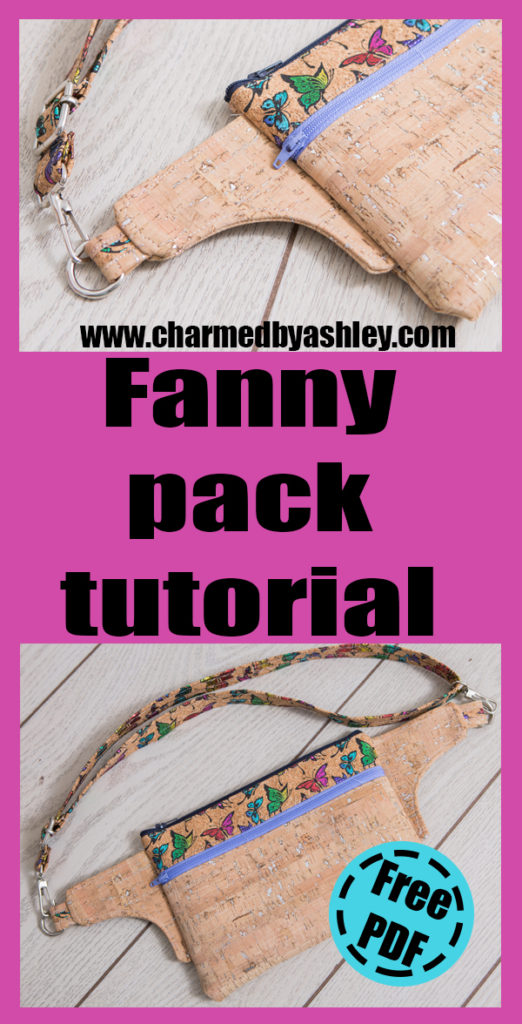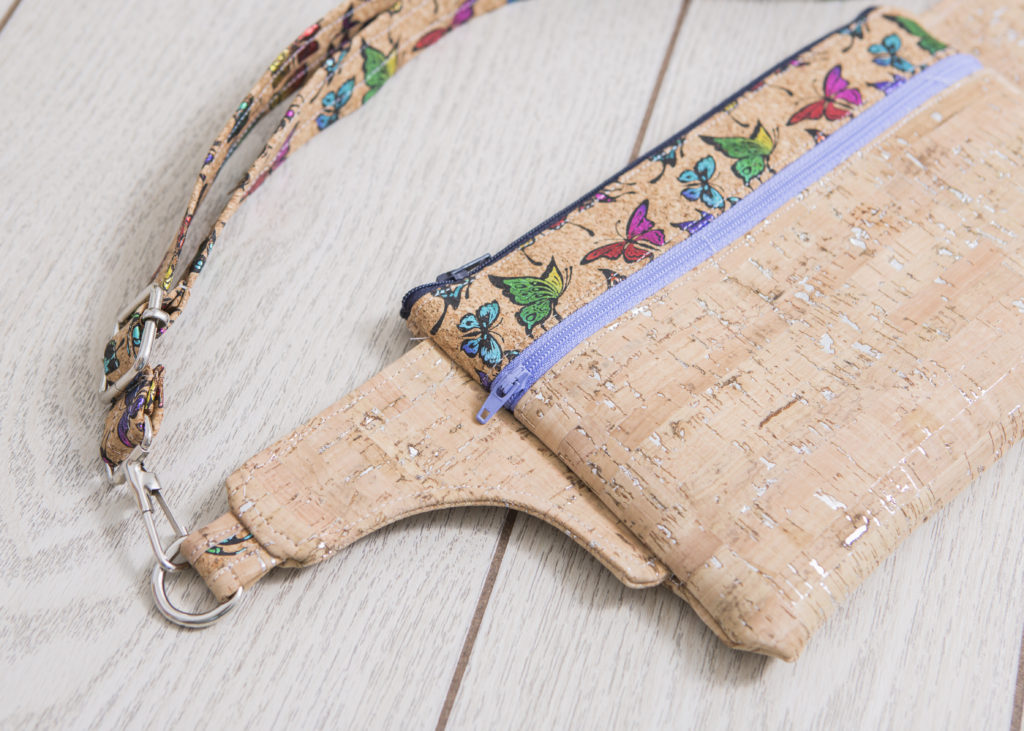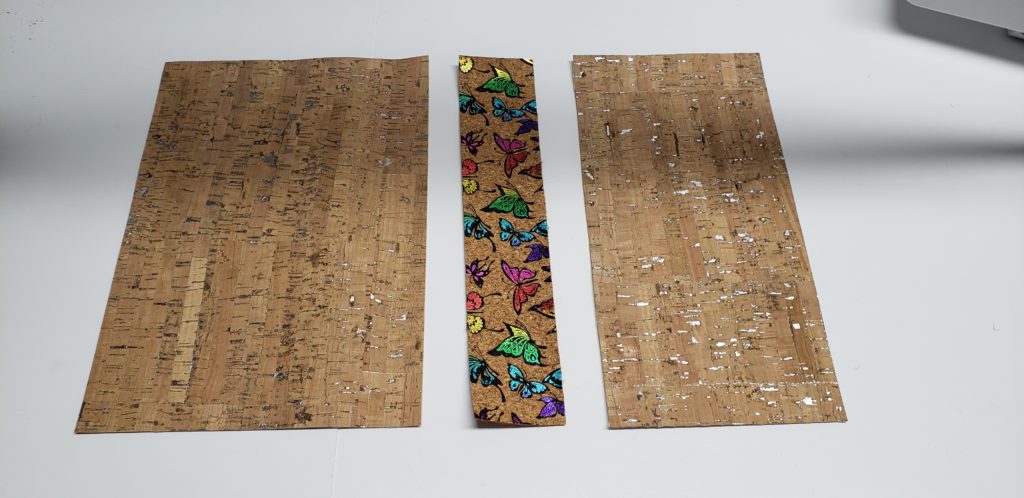 Outer fabric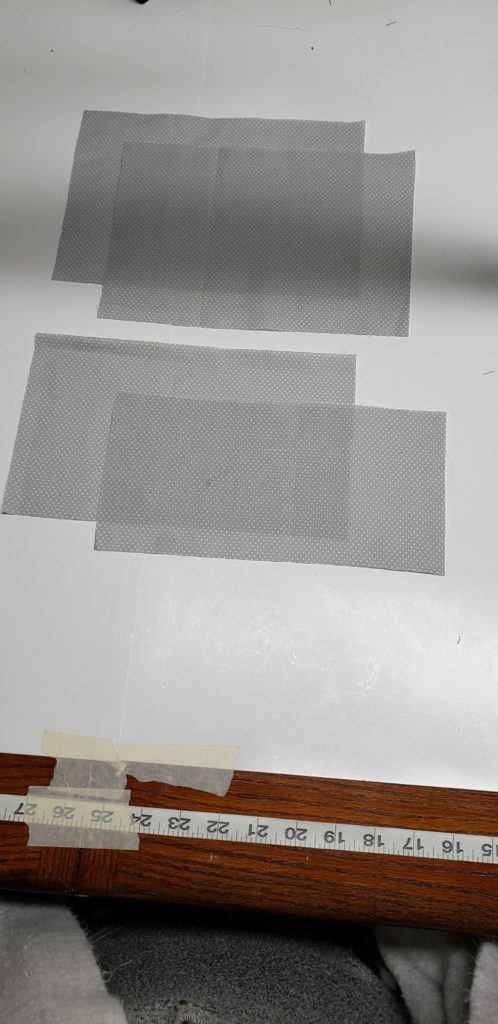 Lining Fabric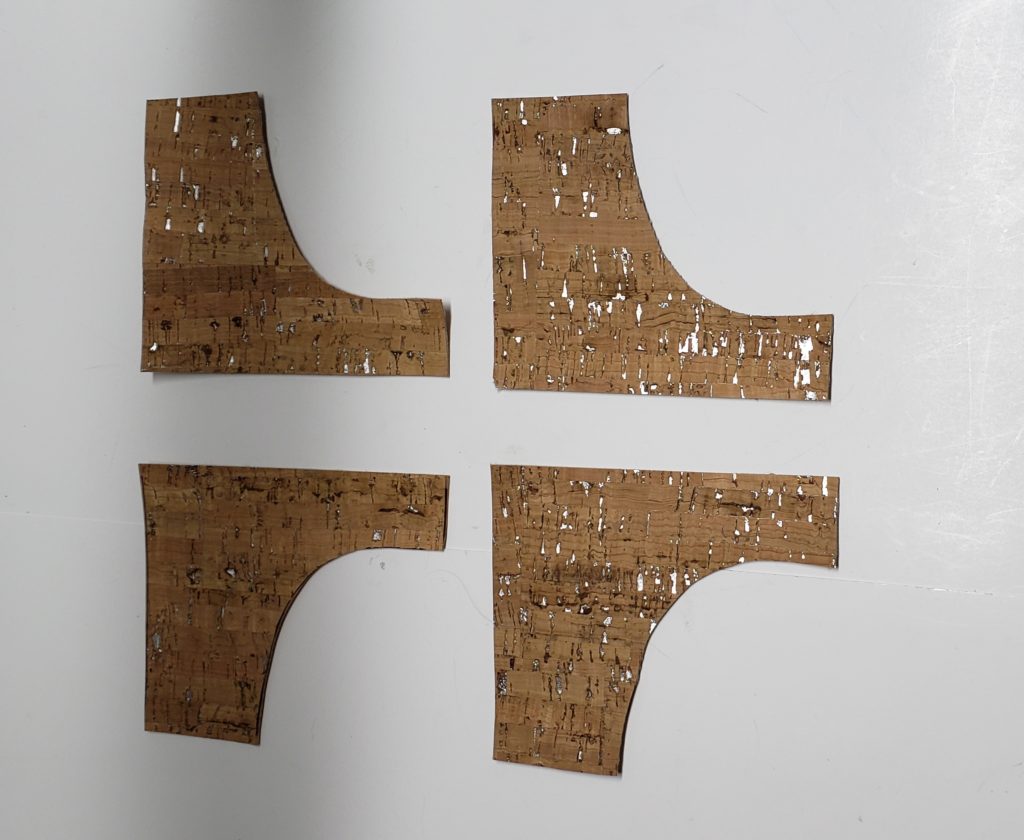 side panel piece make sure they are mirrored like this