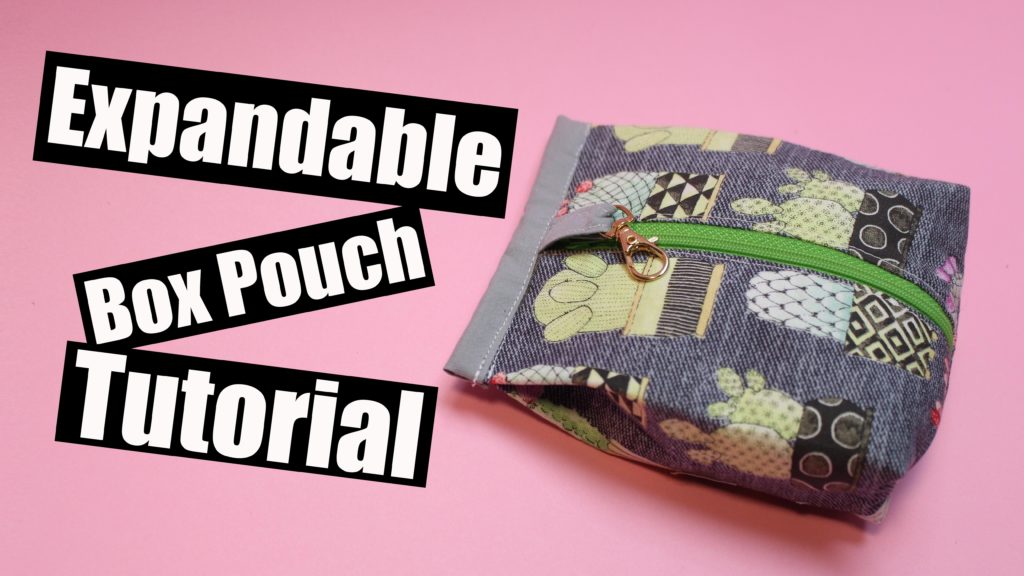 Welcome to the expandable box pouch tutorial, here you will find the measurements,  links and products i use and the video tutorial with addition photos.
Supplies
Cotton fabric
(or canvas with no interfacing)
Split ring
Help keep my tutorials Free!! Pin this Post to support! 
Measurements
Cotton fabric – Cut 2 – 6″  x 10″
Cotton Fabric – Cut 2 – 7″ x 2″
for light weight fabrics apply medium weight interfacing on the back.
Zipper – 8″
Watch the tutorial or follow the photos! 
trim off the zipper and even up the edge
some linkes are Affiliate links and help to support my Blog and youtube channel!