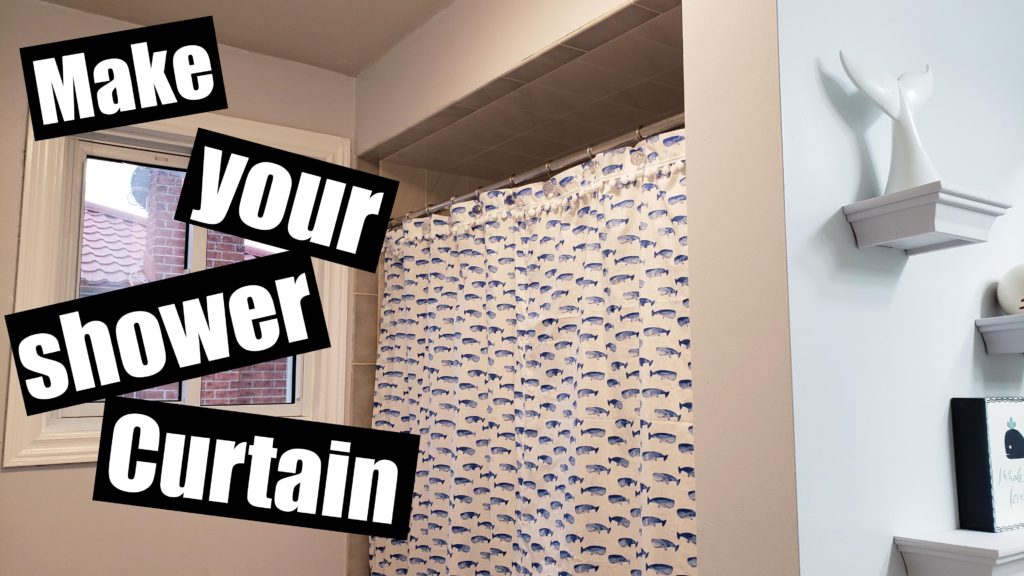 Welcome to the shower curtain sewing tutorial! here you will find measurements to a "Standard" shower curtain, links to products and tools i use in my tutorials
Materials
Recommended materials
Approx 5″ yards of Non stretch fabrics such as Cotton, Canvas, poplin
Optional Grommets for the holes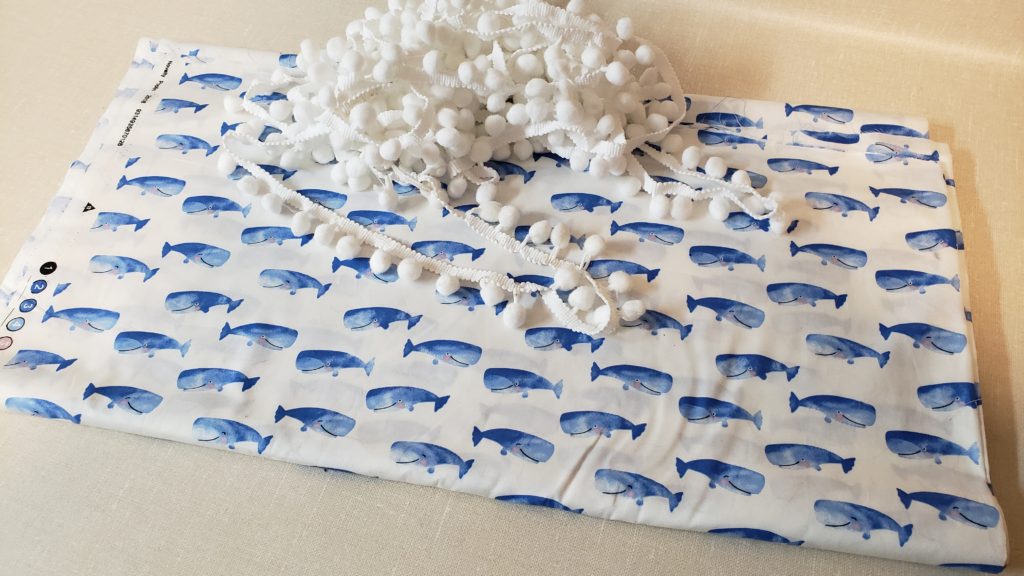 I got this super cute Whale print fabric and large pom pom trim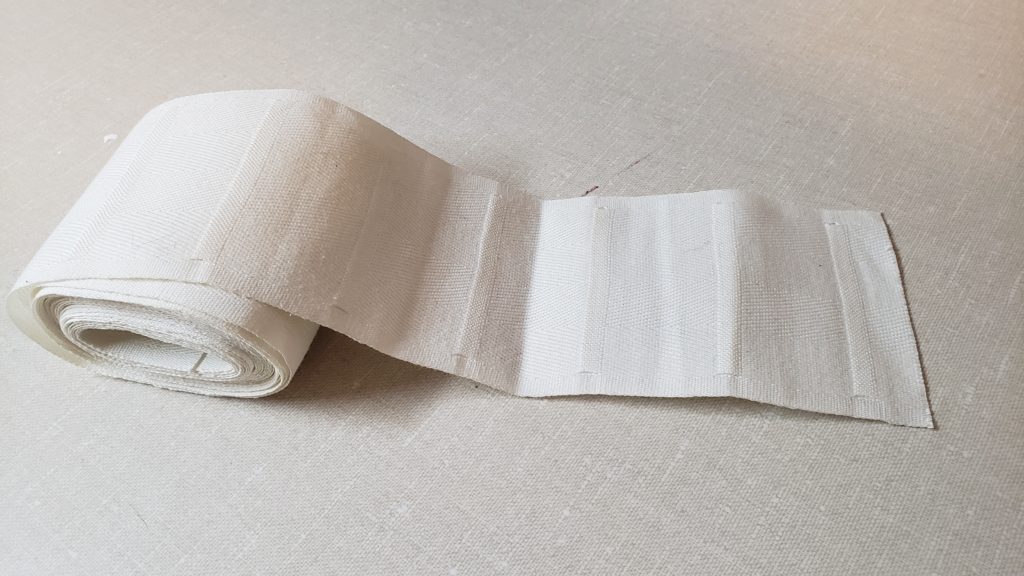 I'm using Buckram which is a stiff stabalizer at the bottom of my curtain to add weight and structure to my curtain becaues im using cotton.
If your using a Canvas fabric you shouldnt have any issues
Some tools i use
Sewing machine – Brother
Rotary Cutter – Olfa
Measurements  (This is for a "standard" shower curtain"
Standard shower curtain finishesd measruements are 72″ x 72″
Fabric length should 82″ long, if your using standard width fabric cuz two lengths at 82″ long and sew together down the centre to create one large piece of fabric.
width of your fabric should measure 74″ wide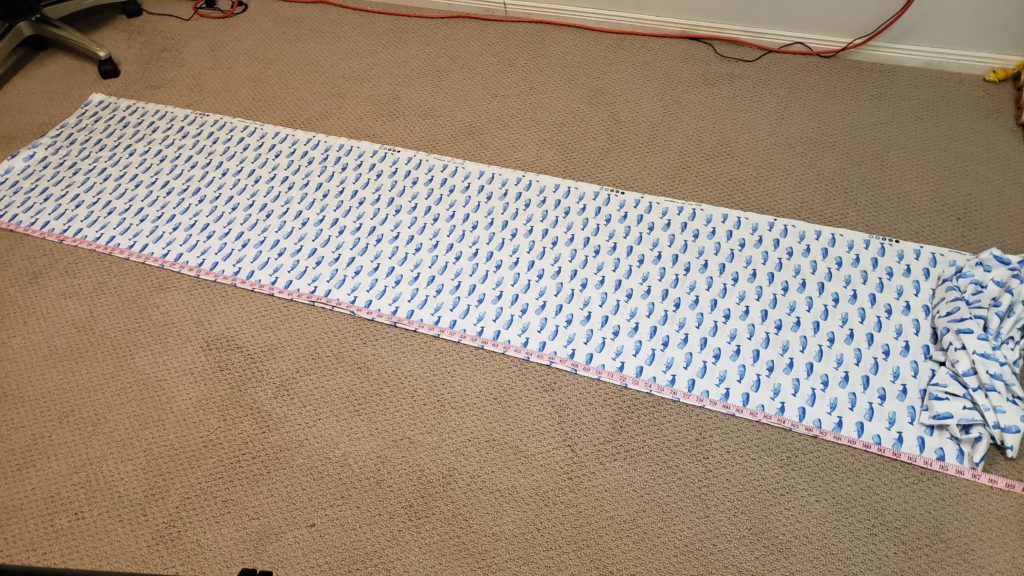 place the fabric right sides together and sew down the side, i used a 1″ seam allowance and then cut off the salvage (salvage is the factory information and words)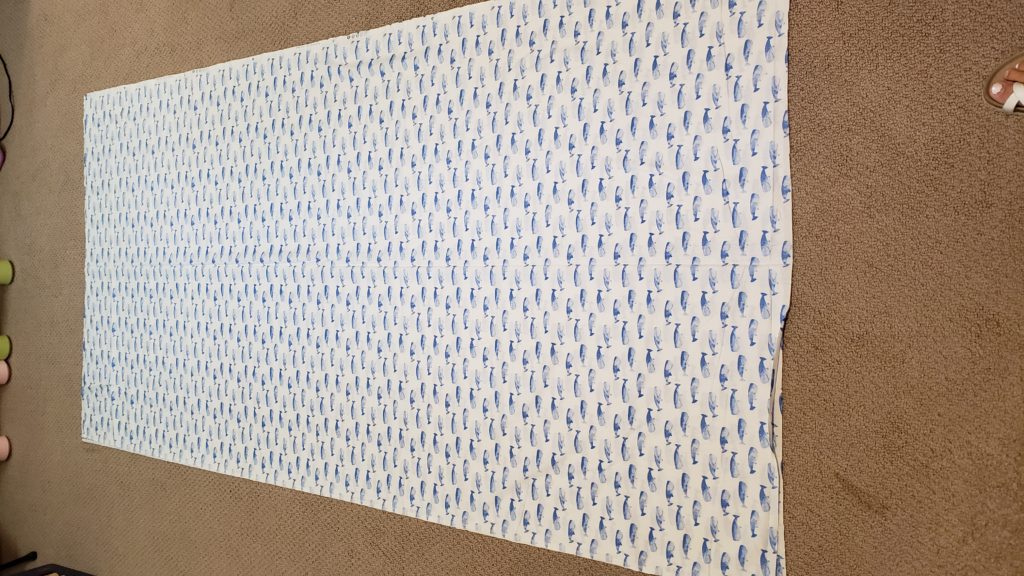 Once you have sewn the two pieces togeher then you can cut off however much you need to so the fabric measures 74″ wide.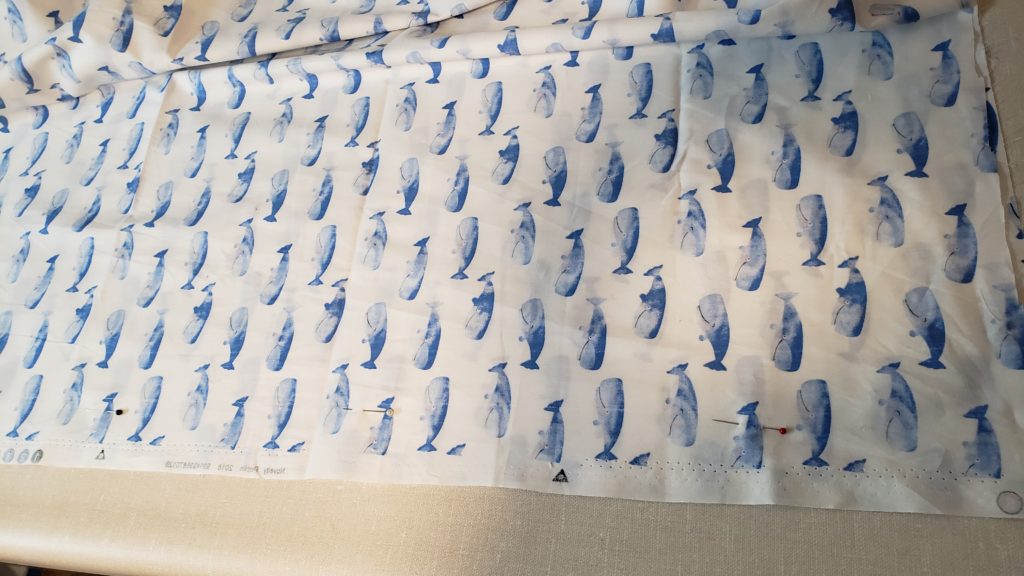 hem the sides a half inch, fold in side half inch and then again a half inch.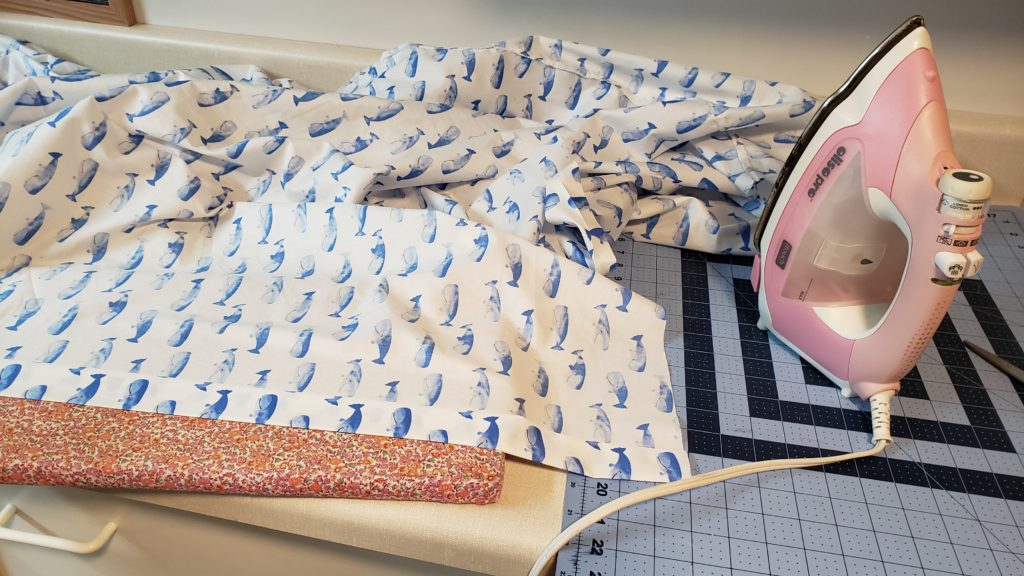 Hem the bottom 4″ Fold once press and then fold again and press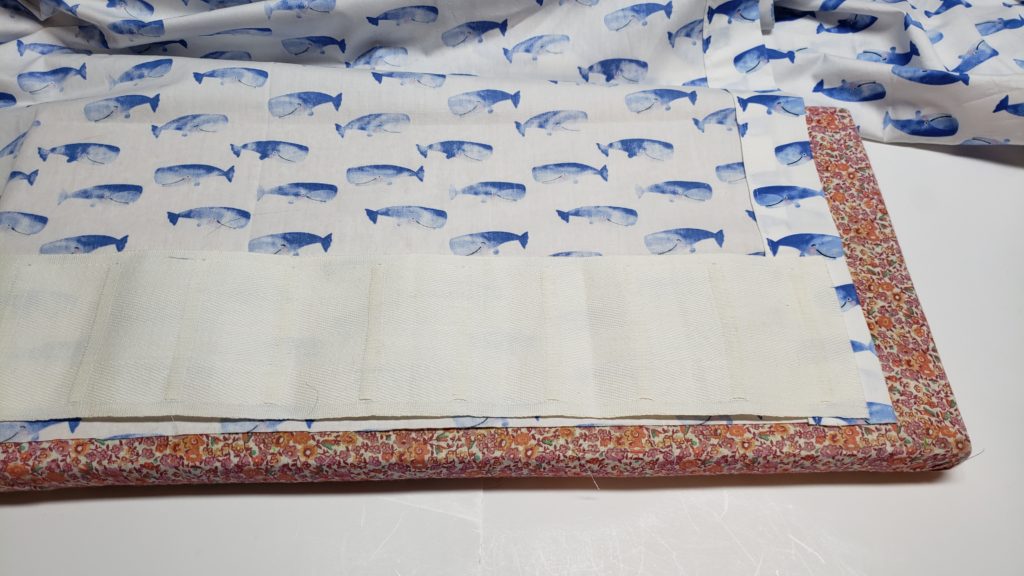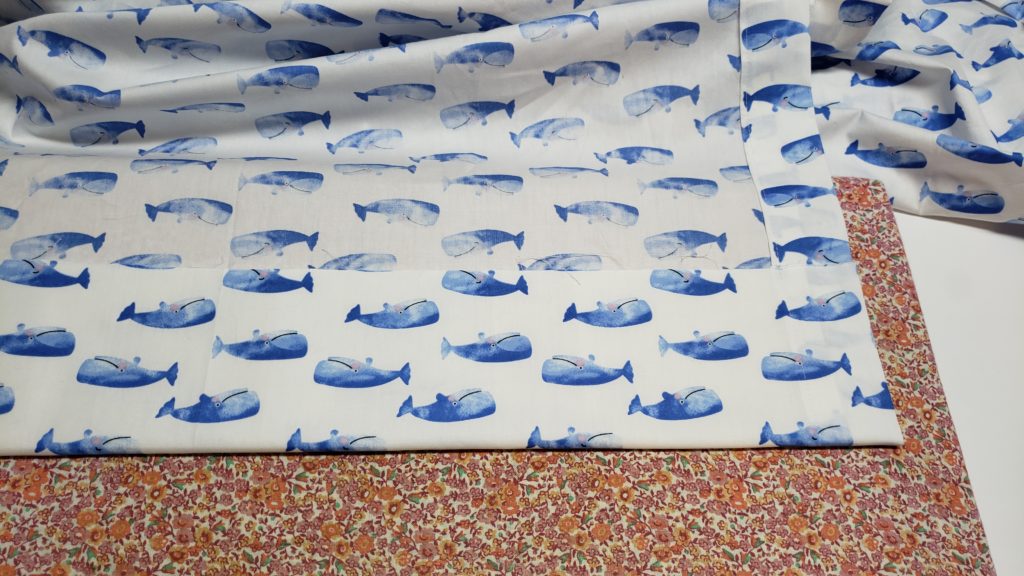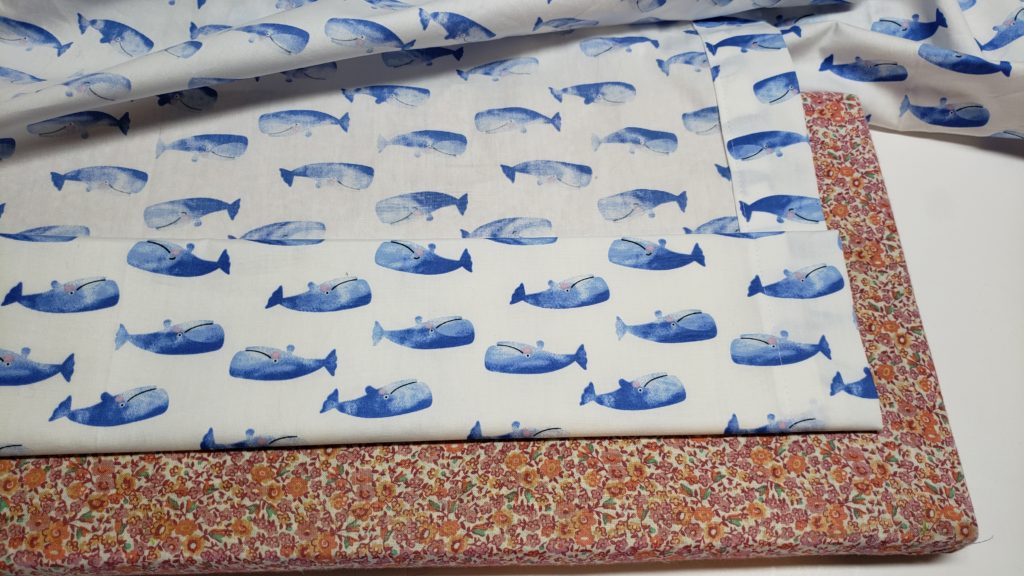 and then sew.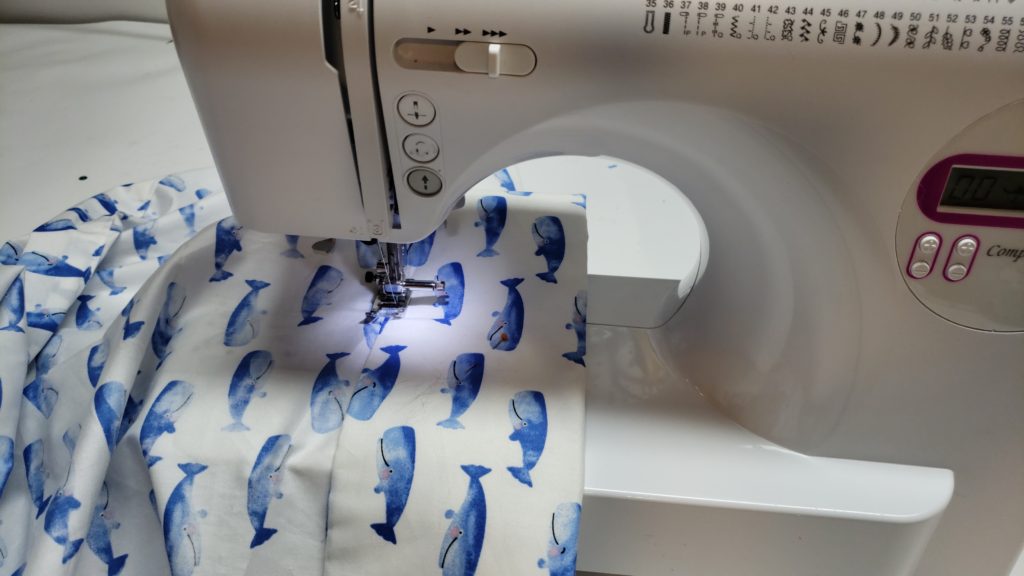 Hem the top 1″  folding it twice at 1″
Optional add trim to the top of the curtain, i used the seam of the top hem to help me guide my pom pom trim in a straight line.   pin into place and then just sew straight across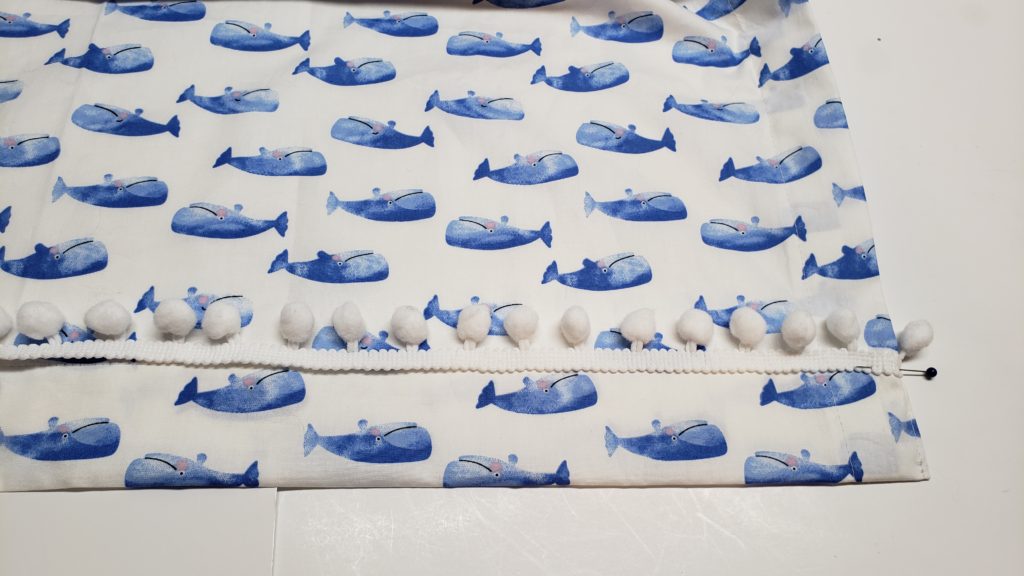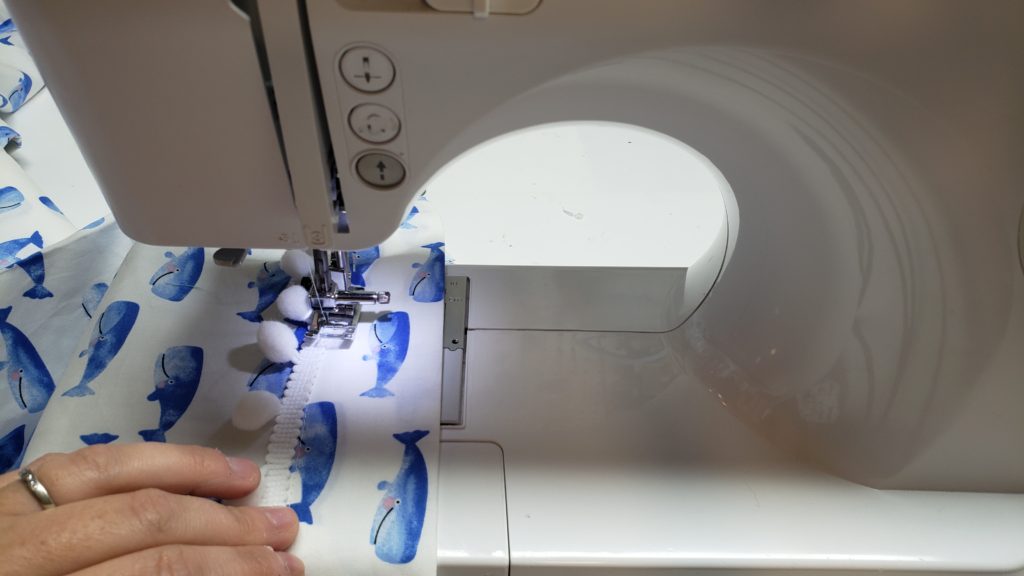 I chose to do a button hole for all of my hanging holes. you can do that or use Grommets
Holes should be spaced every 6 inches, and 1.5″ away from the ends.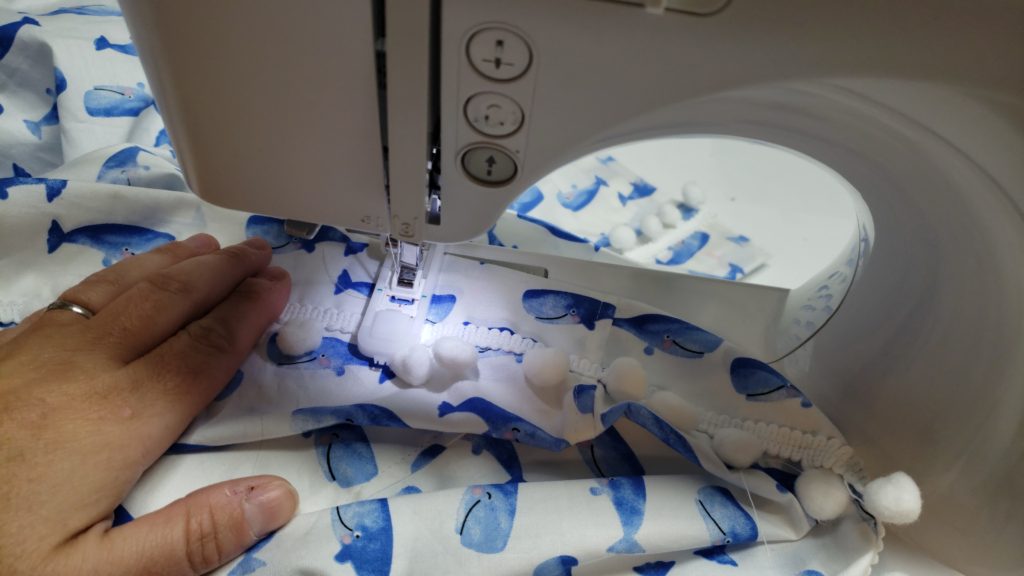 Learn how to do a button hole!