Reusable Breast Pads and Cotton rounds
Hey guys super easy tutorial this week, both projects can be made with a serger or a regular sewing machine, a great stash buster and an awesome little gift!
watch the tutorial for more information! 
stack 3 layers of flannel and one layer of PUL and serge the edges! so easy!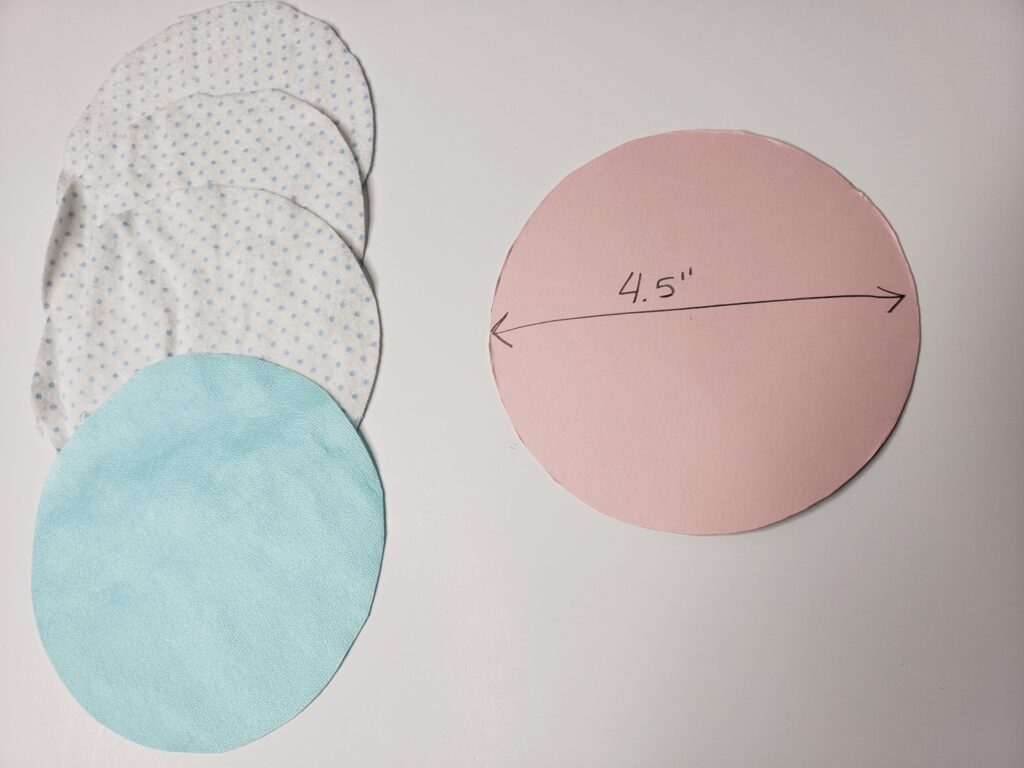 For a set of 2 you will need 6 flannel rounds and 2 PUL rounds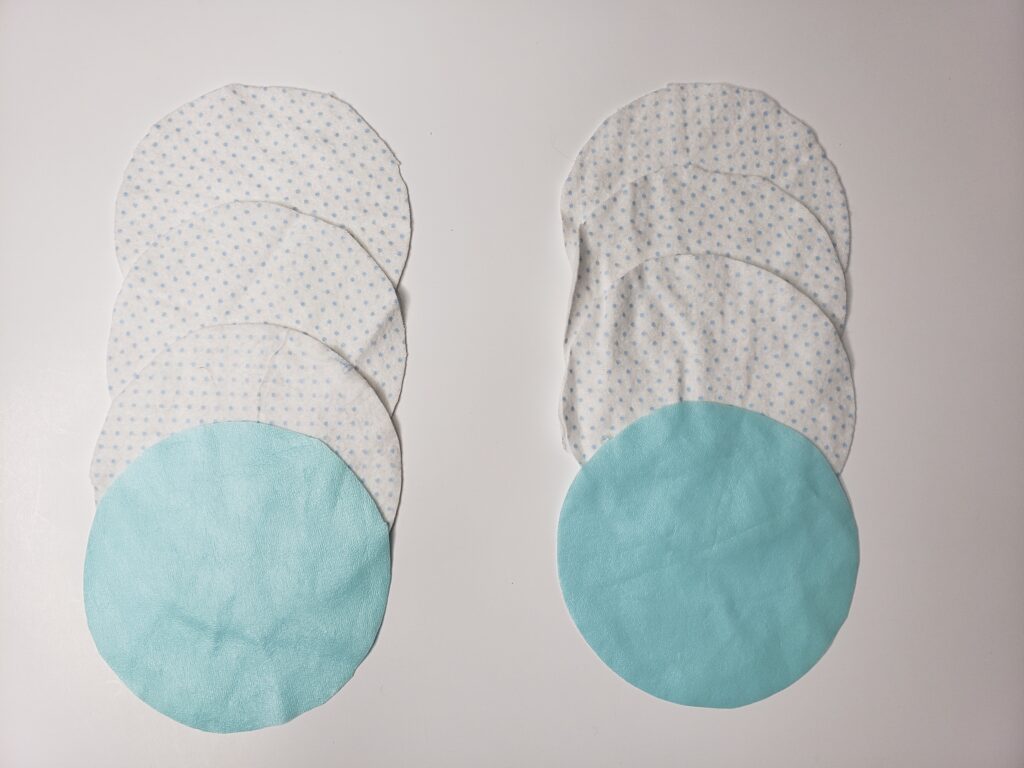 The PUL will help prevent milk from seeping through your bra and shirt but depending on your milk supply you might not need the PUL.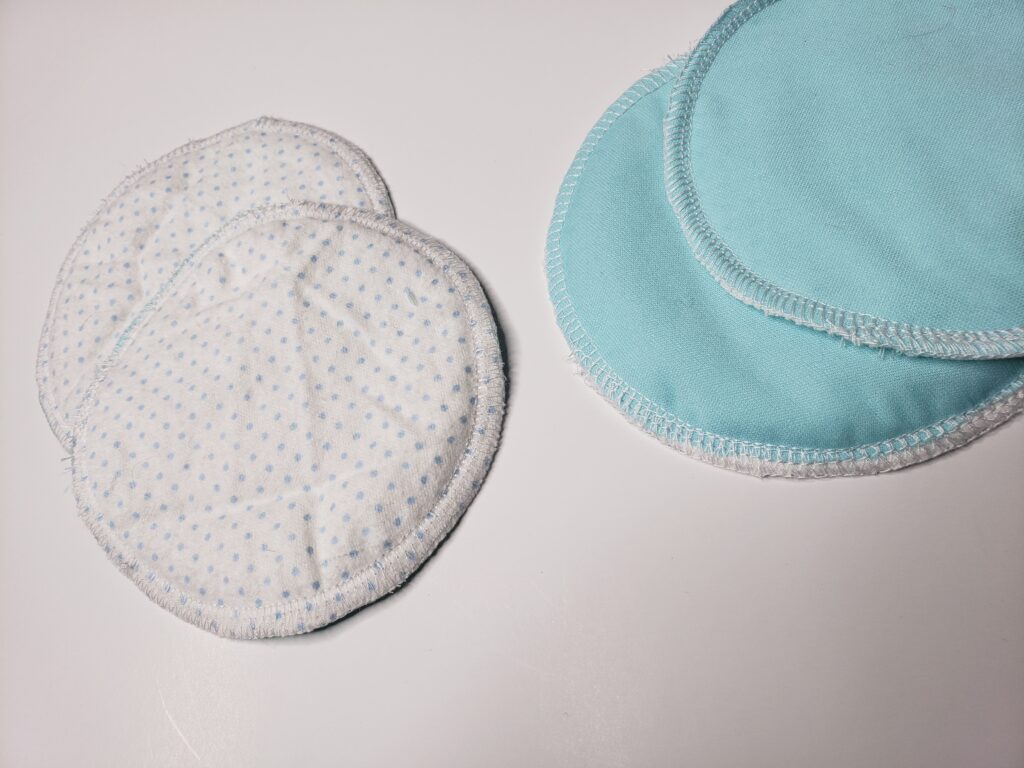 What you will need for breast pads
Fabrics – Flannel, PUL
Other recommended materials
Zorb – absorbes 40x times more liquid (commonly used in cloth diaper inserts)
Cotton Rounds
I chose to use 2 layers of Flannel and 1 layer of Minky but if you dont have minky 3 layers of flannel works just fine.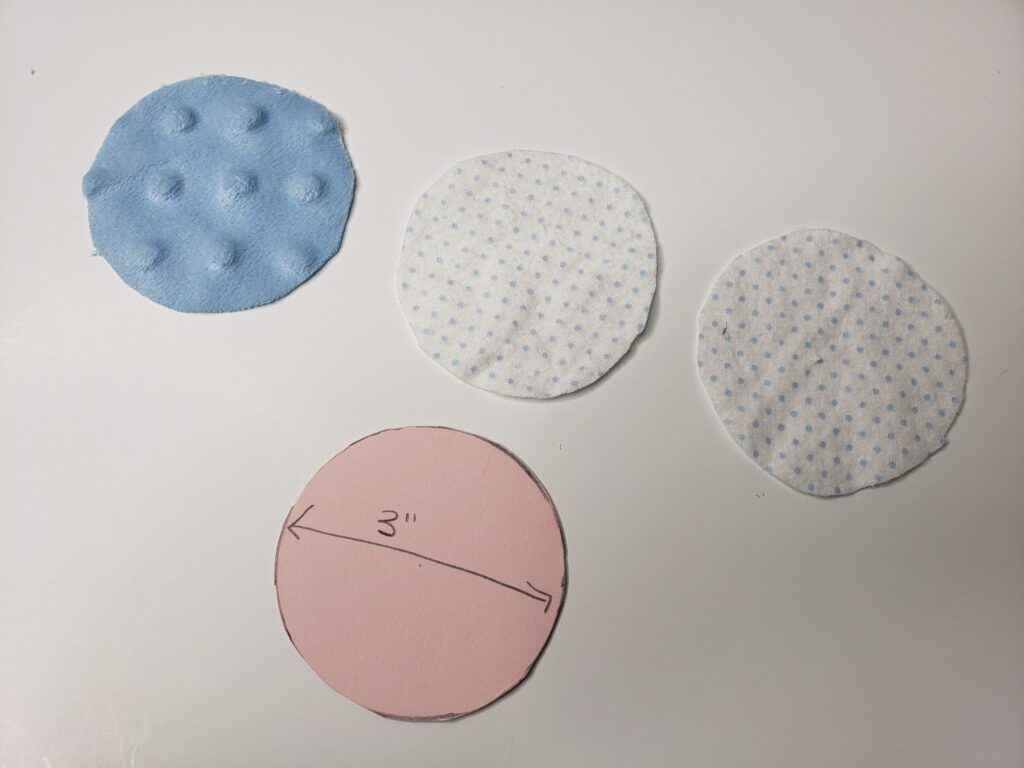 and then serge or Zig Zag around the edges.