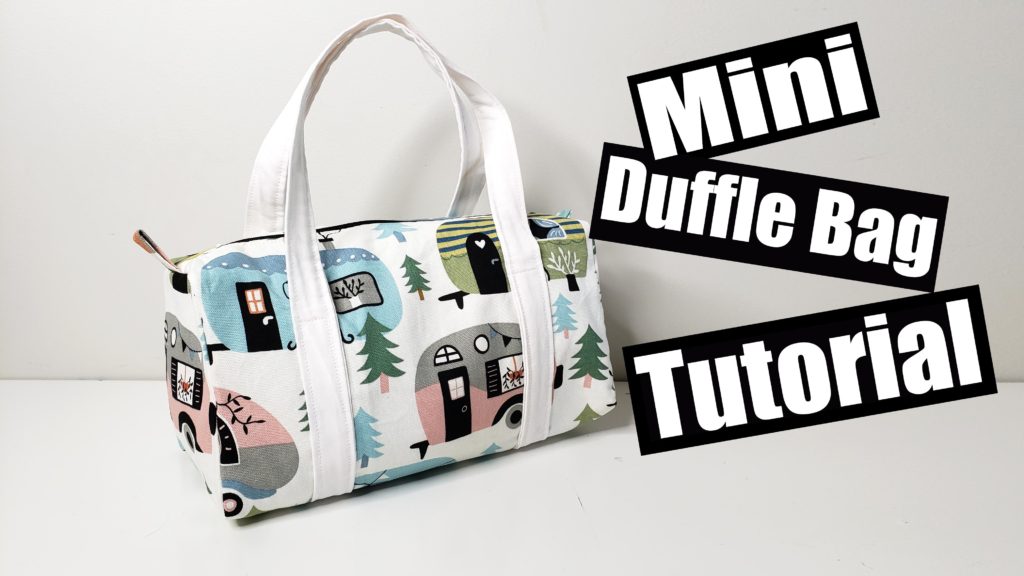 Welcome to the Mini Duffle Bag tutorial! here you will find photos, list of materials and links for things i use, PDF download and Video tutorial!
This is not a full written tutorial, please refer to the Video tutorial for full instruction.
Suggested Materials 
This bag is great in a more rigid fabric such as Canvas, unholstery fabrics.
Cotton fabrics would require medium weight to heavy weight interfacing to have a more rigid bag.
Zipper size – #3 or #5
I used Cotton for the hidden pocket lining.
Download pattern below!
Tools!
Iron – Oliso
Sewing machine – Brother
Ironing Board – Tutorial
Rotary Cutter – Olfa
Cricut –
Measurements
Download the PDF to grab the side panel piece.
For this project you should have atleast 1 yard of fabric or a half yard for lining, and half yard for outer fabric.
Straps are 34″ in length and you need 2
Outside zipper 12″ in length
Hidden pocket zipper atleast 7″ in length.
Help keep Ashley's patterns free!!  <3 
DOWNLOAD HERE! —- >>> Charmedbyashley-MiniDuffle-sidepanel
Optional Tab pieces measure 2 1/2″ x 1″    (if you would like to Omit the tabs then zipper should measures 12″ in length.)
Creation a smaller strap if you wish to add "zipper pull tabs" to help you open and close bag.
Optional hidden pocket