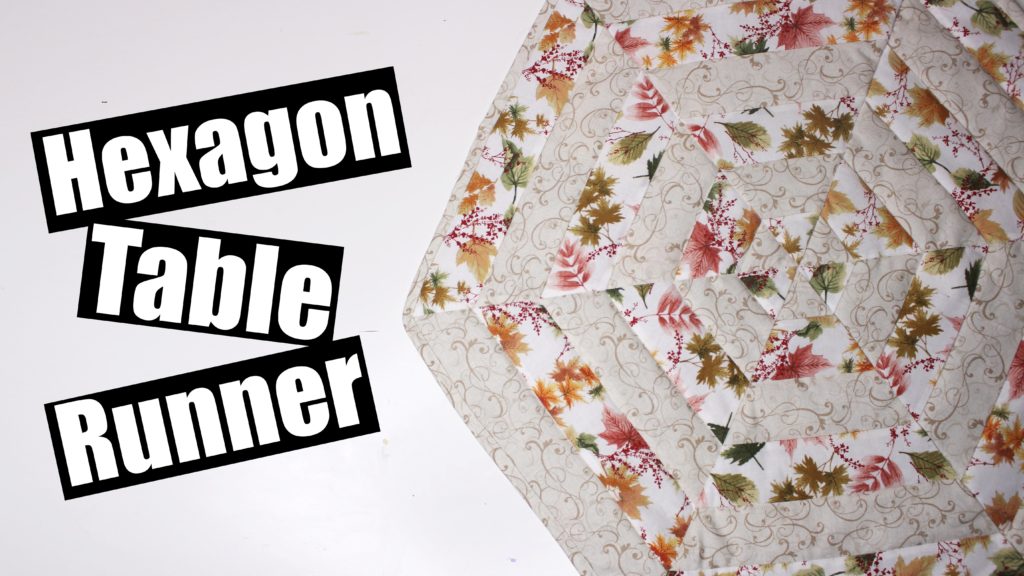 Welcome to the hexagon table runner tutorial, here you will find links to products and tools i use in my tutorials as well as the Video tutorial and more photos!
Help keep Ashley's patterns free!
Materials
Cotton Fabric or a Jelly Roll (precut strips)
Cotton batting or polyester batting
Step 1: cut many strips in your desired width, i chose to do 2.5″  and cut 2 different fabric prints.
2: sew the strips together in your desired pattern, i am doing them in alternating patterns.  i made a 5 strip panel.
sew two together with right sides facing with a 1/4″ seam allowance, then add next strip and so on.
step 3:  Cut out our triangles. the triangles will be cut on the 60 degree line on your cutting mat.
**WATCH THE VIDEO TUTORIAL TO LEARN HOW TO CUT OUT YOUR TRIANGLES!**
my bias binding measures 2.5″ folded in half, line up the raw edges of the bias binding with the raw edges of your hexagon.
fold fabric over the edge and top stitch your binding down.