How to sew a Doggy Snuffle Mat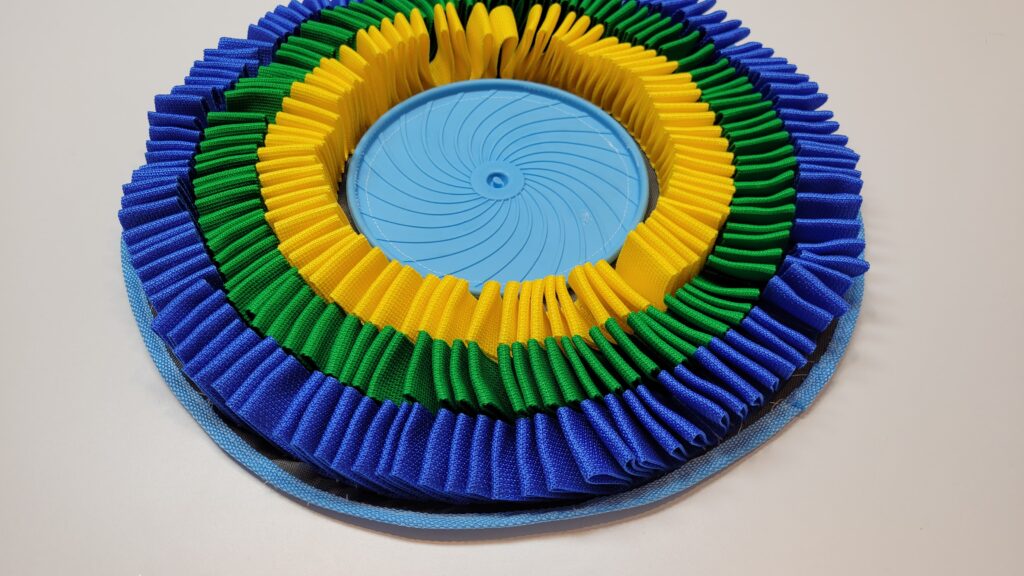 Welcome to the doggy snuffle mat sewing tutorial in this tutorial you will learn how to make this enrichment toy for your pup!
If your new to the snuffle mat trend this toy is an enrichment activity for dogs of all ages, weather your dog is a fast eater, gets board through out the day, or you just love to do fun and challenging things with your dog to keep their skills at top peak performance they will absolutely LOVE this toy.
Some benefits to the snuffle mat for your pups.
Mental Enrichment 
minics natural dog behaviour hunting for food in the wild
helps develop problem solving ability
helps tire them out on days where mom and dad just dont want to take a walk in the rain and snow
Energy releaser
helps to relieve anxiety and stress
10 minutes with a snuffle mat can use as much energy as a 1 hour walk
prevents undesirable behaviour
Training Tool
Helps to create focus and rewards good behaviour
can be saved for outings to help keep them busy and happy
Slows down quick eaters
Helps to prevent upset stomachs with dogs who love to scarf down their food
helps with choking and indegestion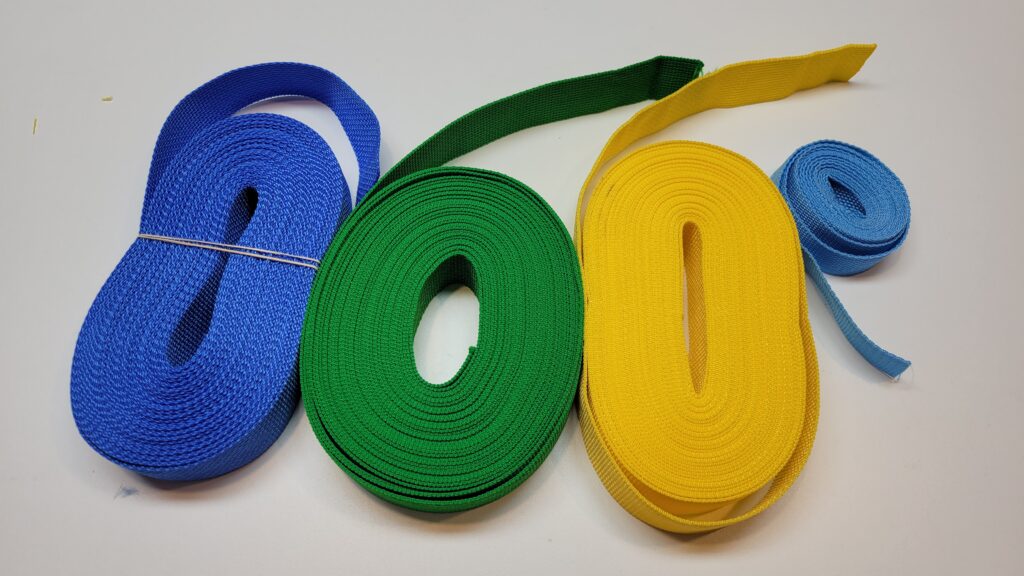 Materials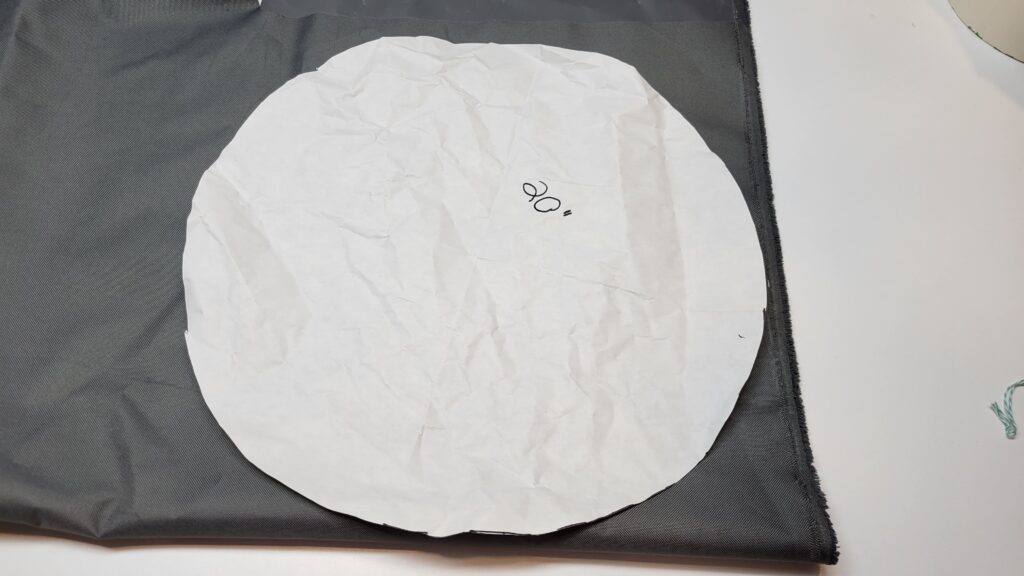 Measurements
2 x 20″ in diametre Circle Mat fabric – i recommend for maxium durability waterproof canvas, any heavy weight fabric will work great. The waterproof canvas protects floors from excess drool, wet food fluid.
3 colours of webbing (if you wish) for my webbing i will post how much i used for each row
These are approximate measurements as it depends on how long you make your folds, purchase excess webbing just to be super safe you have enough.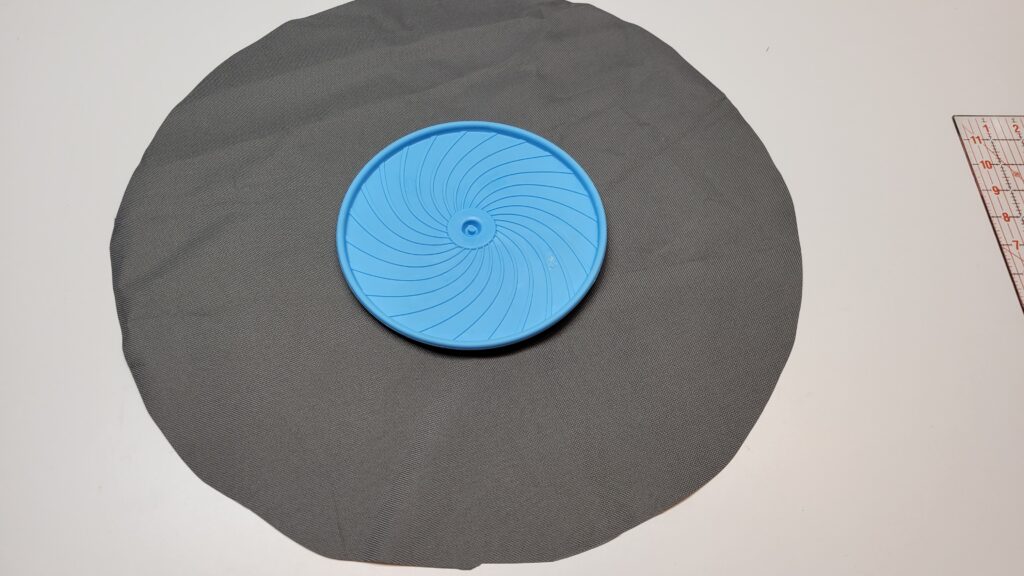 For the centre i found this frizbee at my local Dollarama (Canada) i'm using this as a lick plate for my pup, i used my industrial sewing machine to sew it onto the centre of the mat but you can glue or apply some velcro to the mat and the lick plate to secure it on.  This adds the perfect centre piece to my snuffle mat but you can choose not to do a centre piece and just make it all webbing.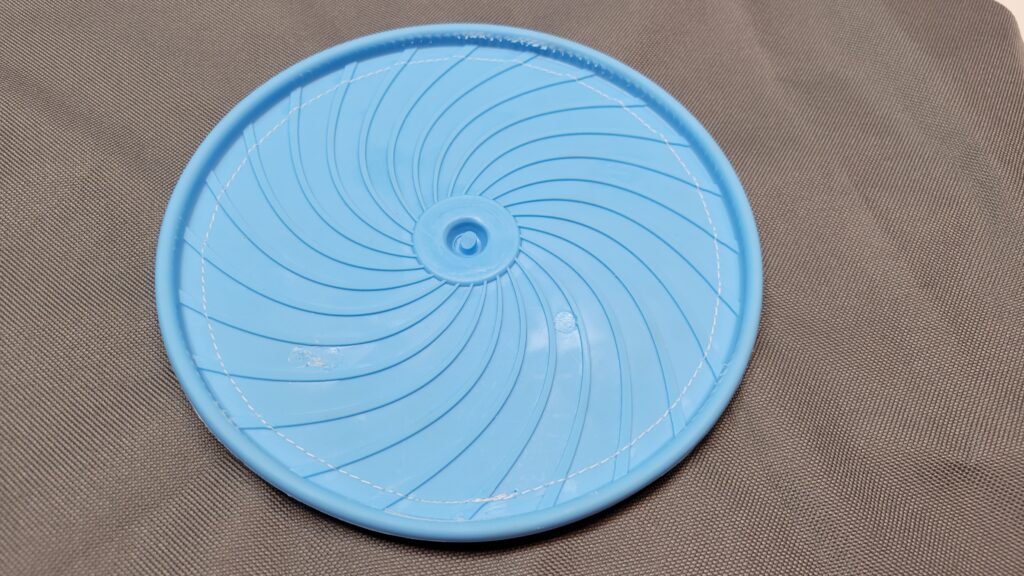 I was able to sew mine on but i know this isnt possible for all sewing machines.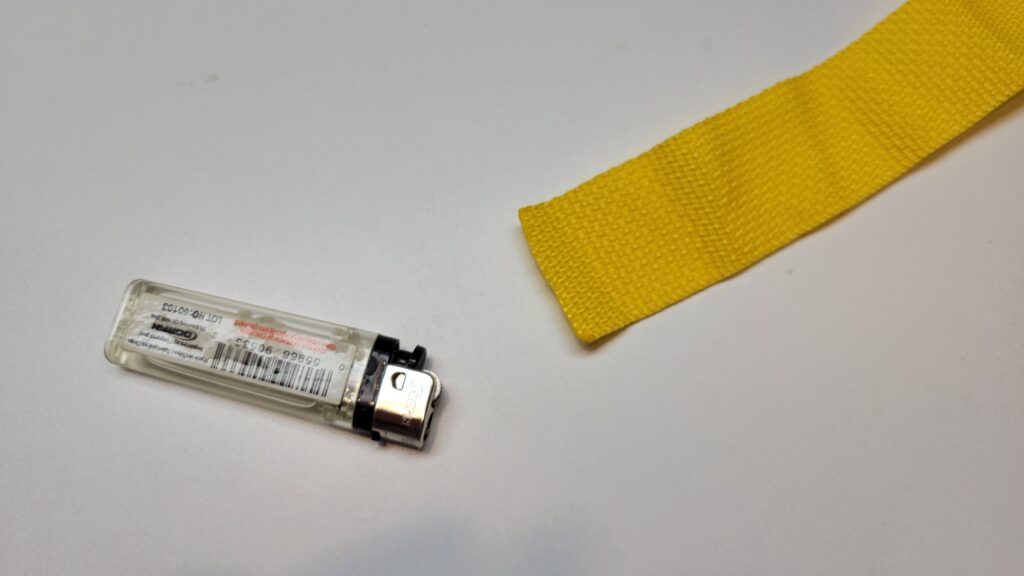 Make sure you use a lighter to seal your edges when you cut your webbing.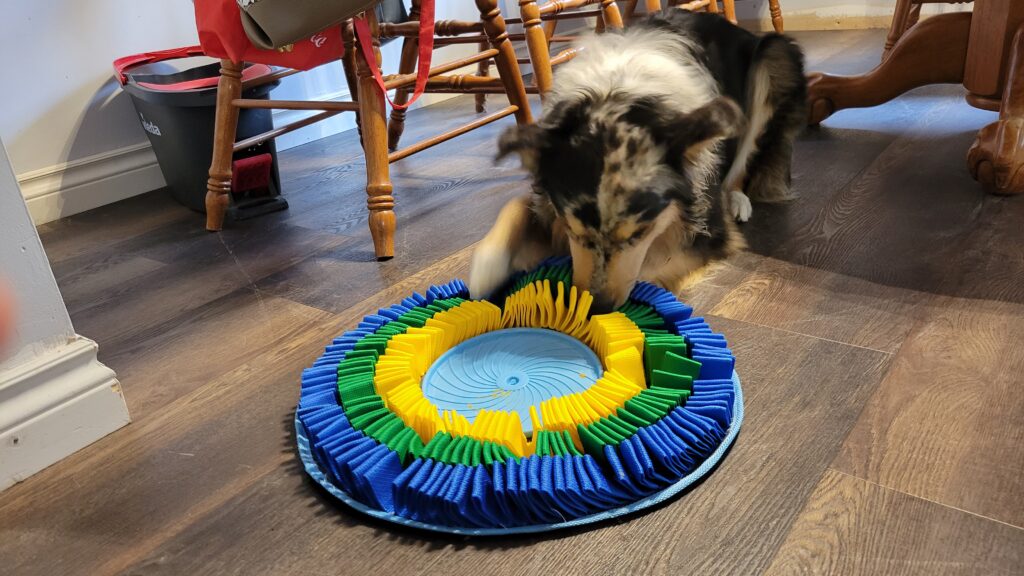 Blue loves his snuffle mat!!
Some links are affilate links and help support this website.