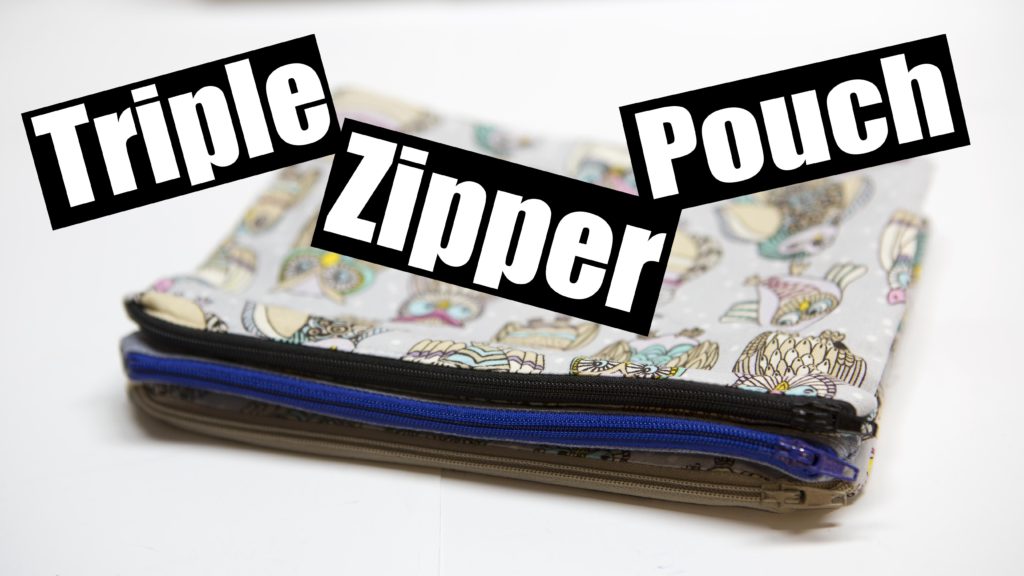 Blog post for the Accordian zipperp Pouch, here you will find the measurements for this particular pouch, video tutorial, photos and links to products and tools i use!
This pouch is zipper pouches attached by the sides, you can easily make this a 2 zipper pouch or 3, 4, 5
Finished size – 9″ x 6″
Materials
Outer fabric – Cotton
Lining fabric – Cotton
Zipper – Nylon Coil Zipper
Measurements
For this pouch you can choose which ever size you wish, to calculate your own size choose your measurements and then add 1″ to that measurement
for a standard pencil case i chose
10″ wide x 7″ tall
Zipper – 10″+
for 2 zipper pouch – cut 4 outer fabric and 4 lining
For a three zipper pouch cut 6 outer fabric, and 6 lining
for a 4 zipper pouch cut 8 outer , 8 lining.
---
Some tools i use
Iron – Oliso
Sewing machine – Brother
Ironing Board – Tutorial
Rotary Cutter – Olfa
Cricut –
This photo tutorial is for the 2 zipper version, check out the video tutorial to get more clarification and to see the 3 zipper pouch
Create standard zipper pouches, do the next few steps twice with the other 4 pieces of fabric.
now you have two seperate zipper pouches
Place the right sides of one outer fabric each together (Right sides together)  draw a box 1 1/2″ away from all 4 edges with some chalk or disappearing ink pen
Sew the guide box to attach the two pouches.
Assemble each pouch seperately when you put the right sides of the outerfabrics together you will need to tuck in the second pouch. sew all the way around and leave a hole for turning in the lining
for furthur clarification please refer to the video tutorial!