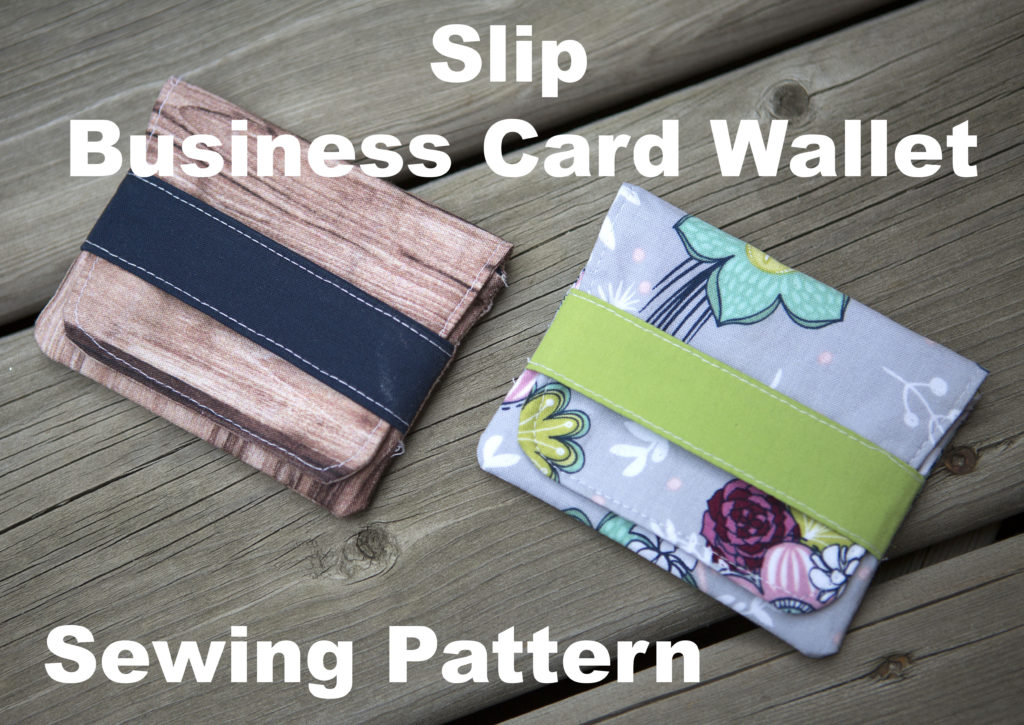 Welcome to the business card wallet pattern!
This cute little wallet holds a small stack of business cards to keep in
your purse, wallet, backpack.
No zippers or closures a simple slip closure keeps it secure and easy!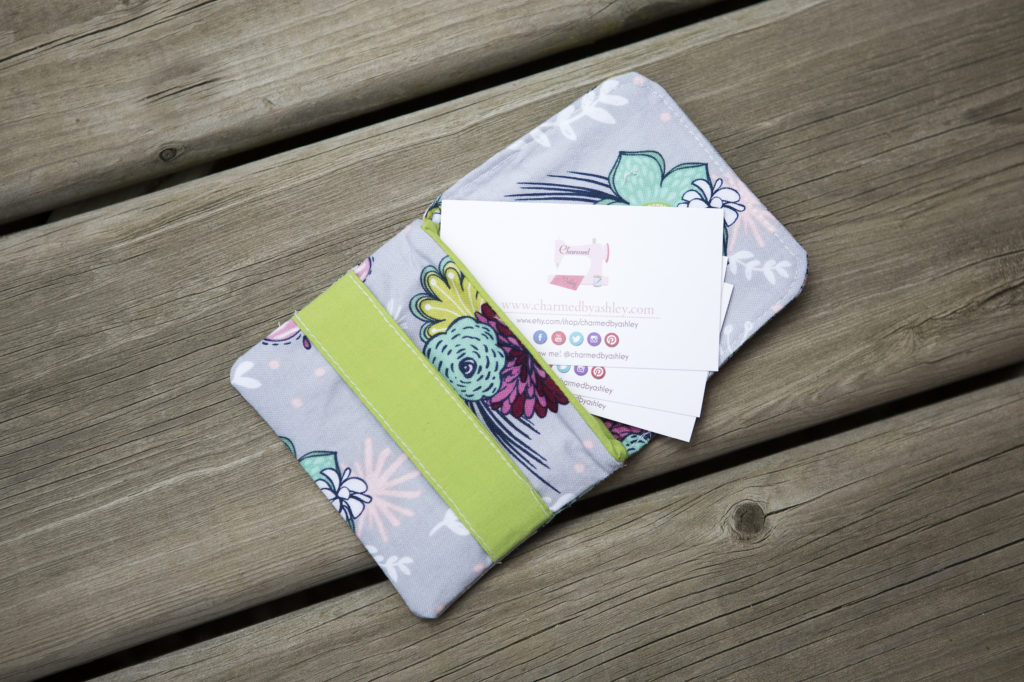 Materials
Cotton fabric, Light weight
fusible Interfacing
Download the printable pattern – Pattern includes inventory list what what pieces to cut out
Fold in the edge of piece C a 1/4"
fold in half
Sew a top stitch along each side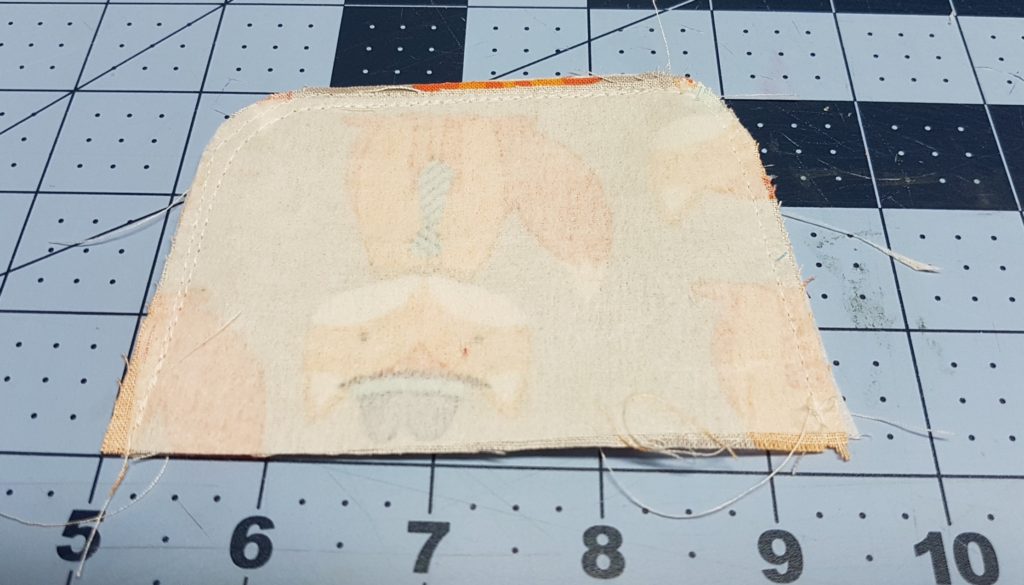 Place Flap Pieces right sides together, sew along the curved edge with a 1/4″ seam allowance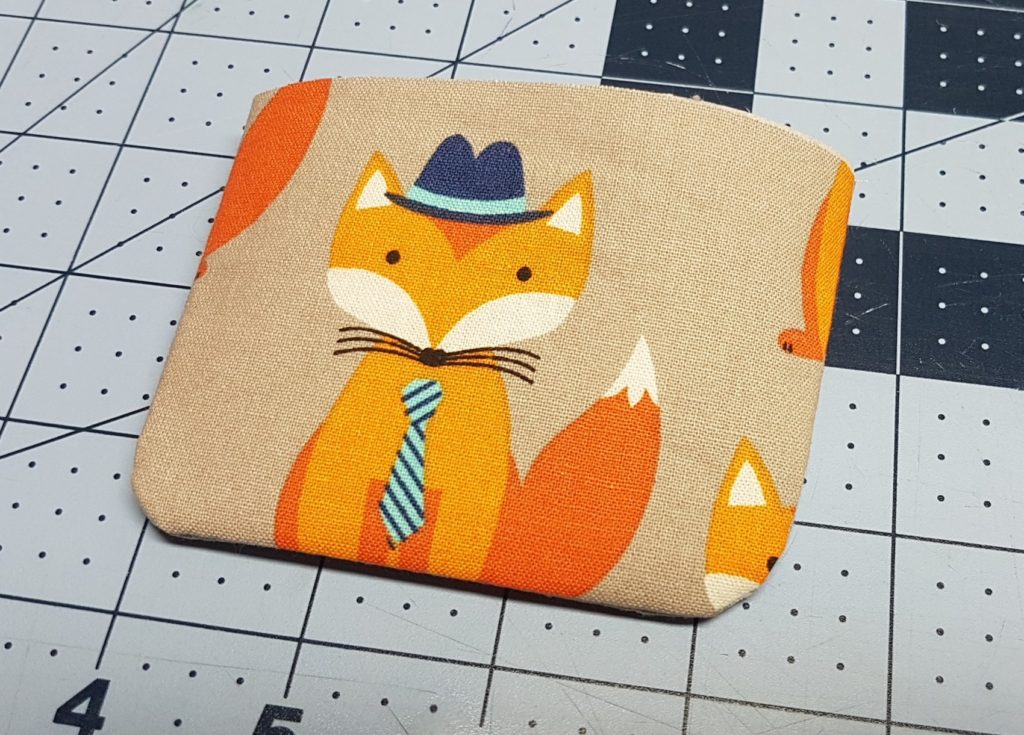 Flip right sides out and Press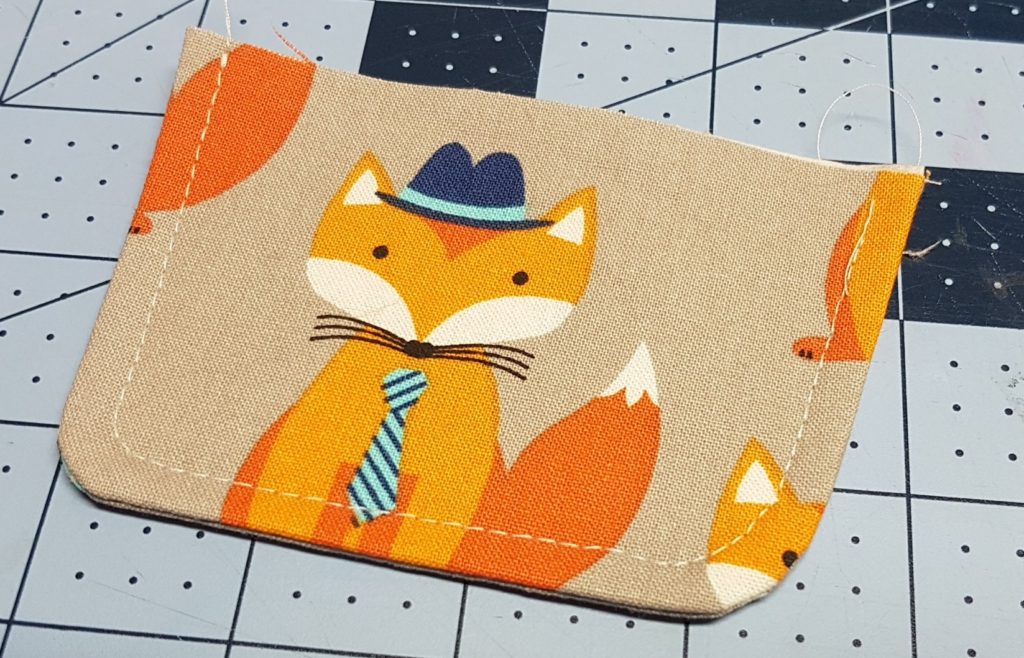 Top stitch along the edge with a longer stitch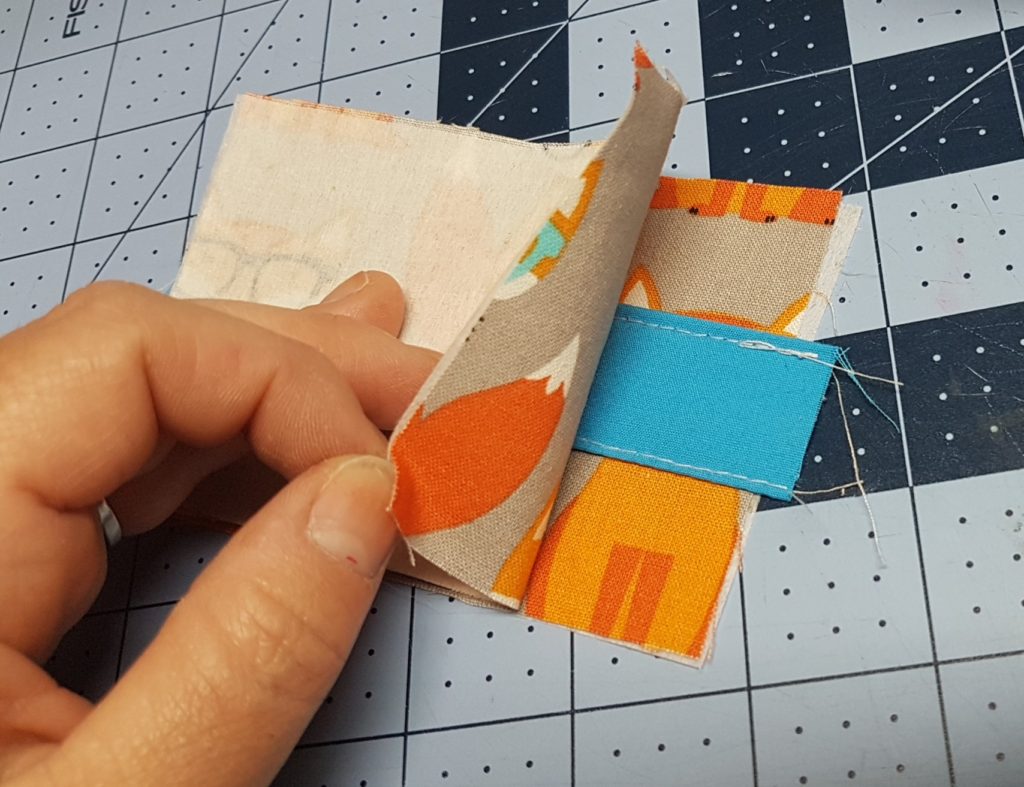 Take the main pocket piece and place the band piece in the middle like shown, sew along the sides and bottom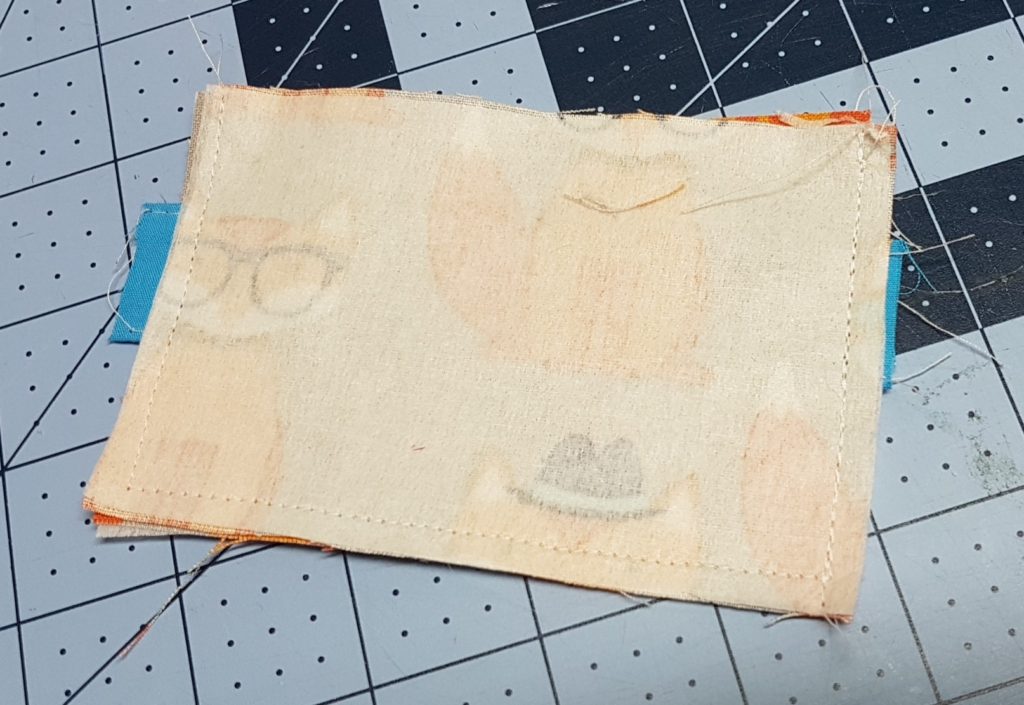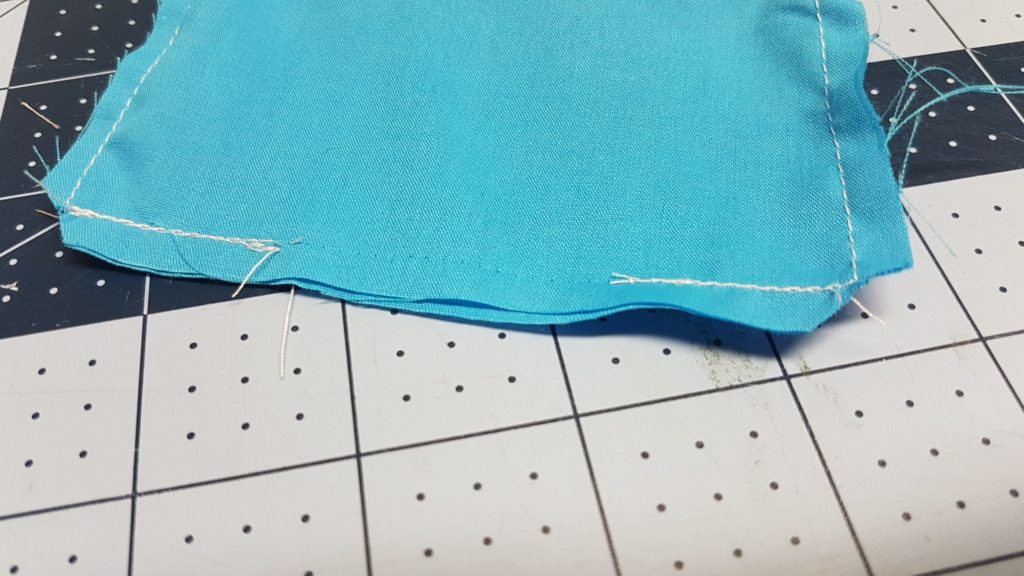 Place the lining right sides together, sew along the two sides and the bottom but leave a 2″ Gap this will be used for turning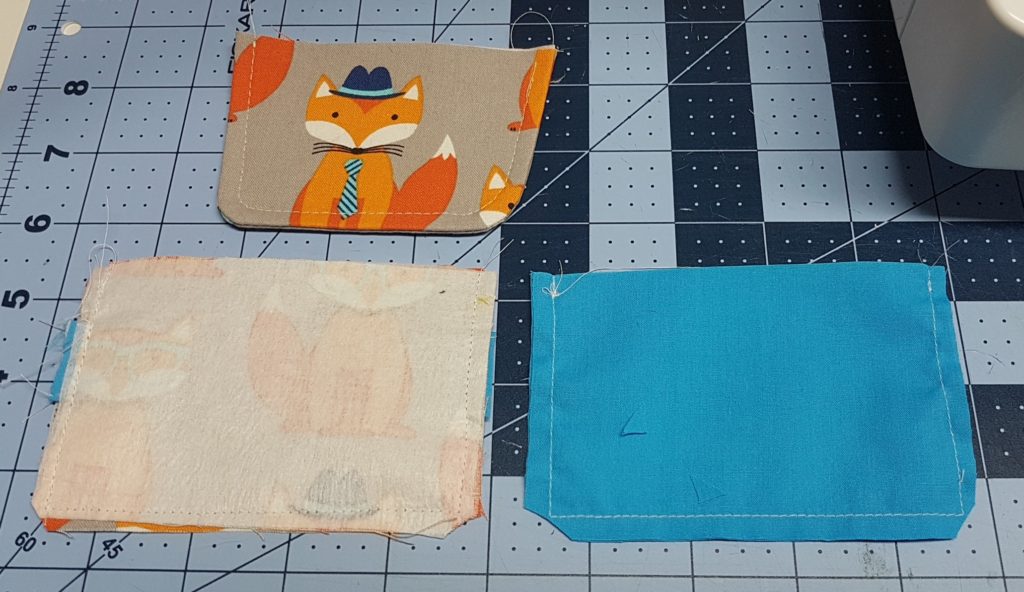 *Note this photo is not correct i had to stitch rip the 2″  gap at the bottom of the lining piece
Once you have all 3 pieces done you are ready to do the last step and assemble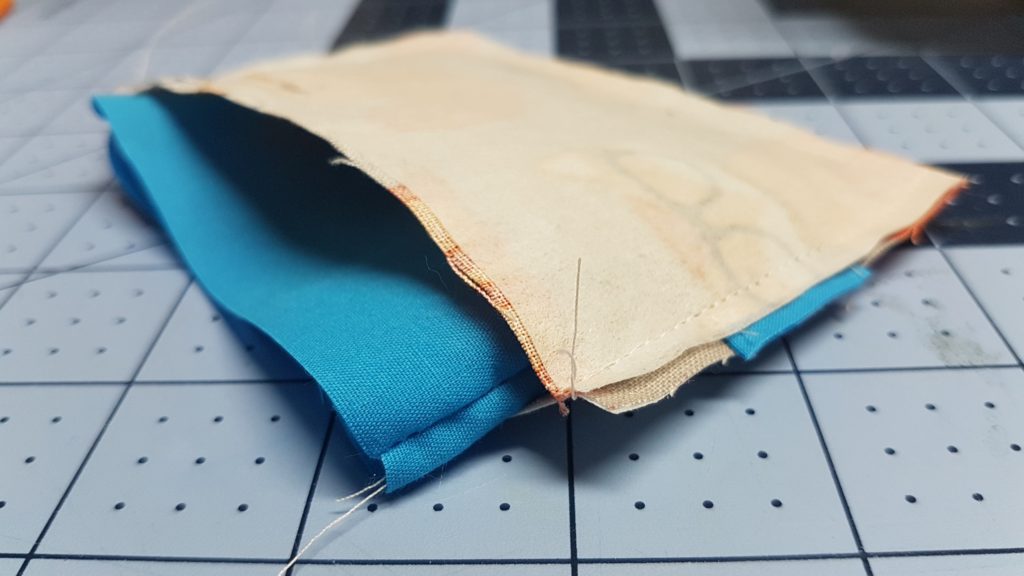 Take your lining piece and turn it right sides out, put the lining inside the pocket and line up the side seams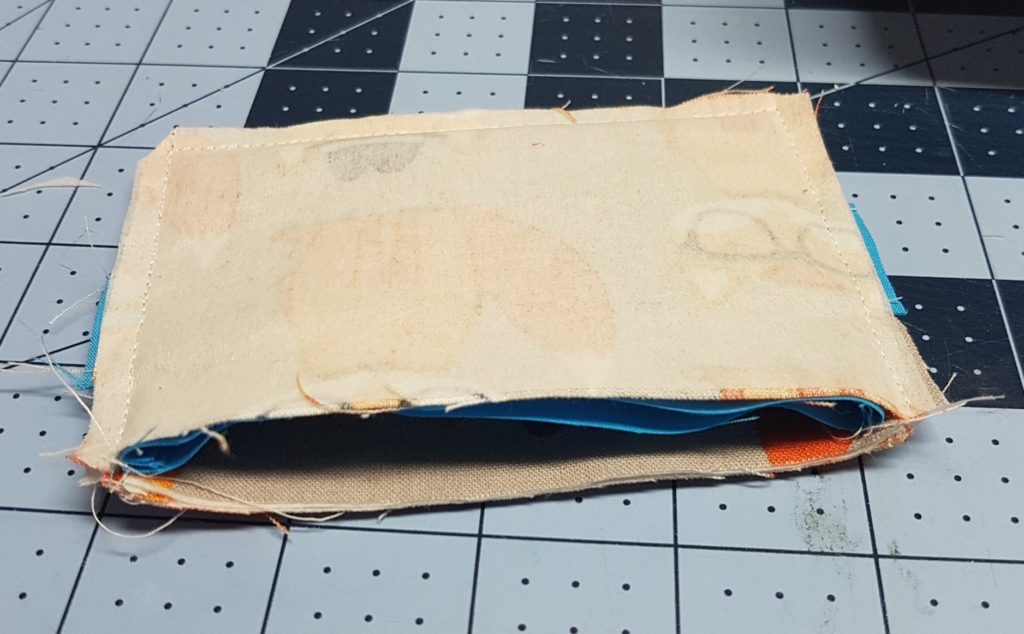 Now take the Flap piece and stick it inbetween the lining and the main fabric on the side the band isnt on, make sure all the raw edges of each piece are all line up together, make sure your flap piece is centred and straight
This part takes a little bit  to make sure its perfect, using pins and clips will help make it perfect
Now sew along that raw edge all the way around with a 1/4″ seam allowance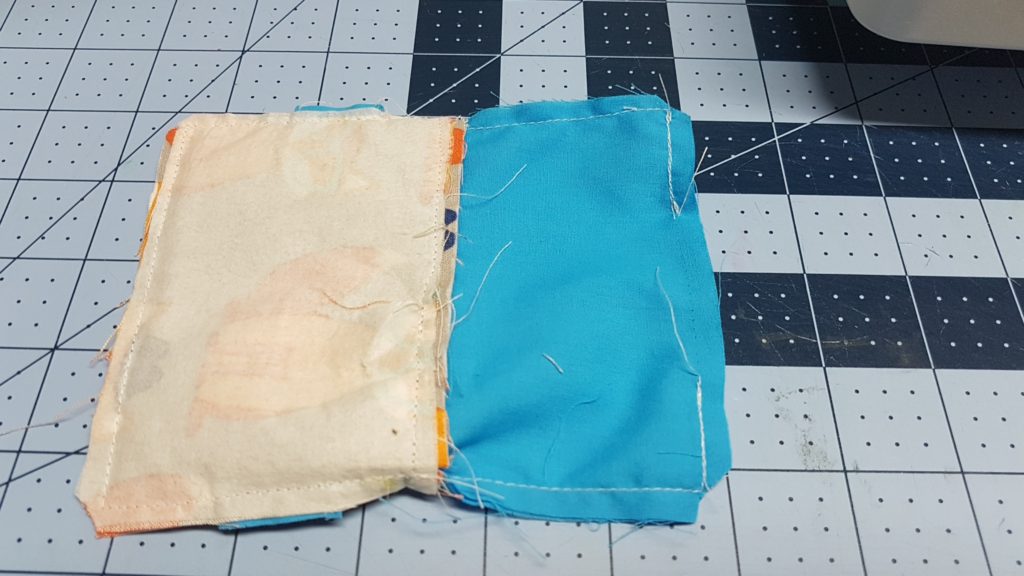 Now pull out the lining piece and use that hole to bring all the pieces out and turn it right sides out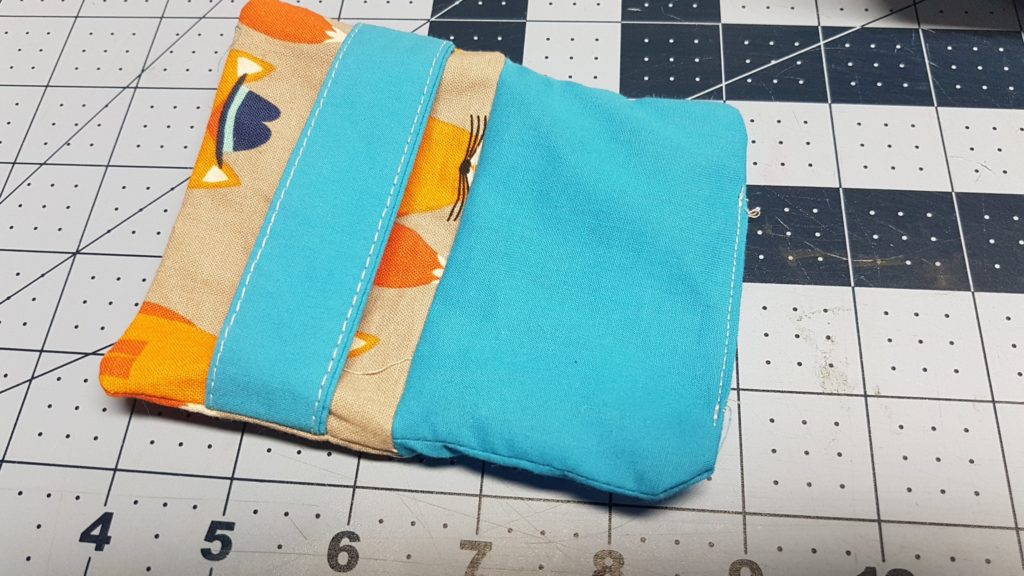 Once you have it right sides out you will just do a quick top stitch and close up that hole
you can of course do a blind stitch by hand and use a matching thread to hide it but its inside the pocket so im not worried about it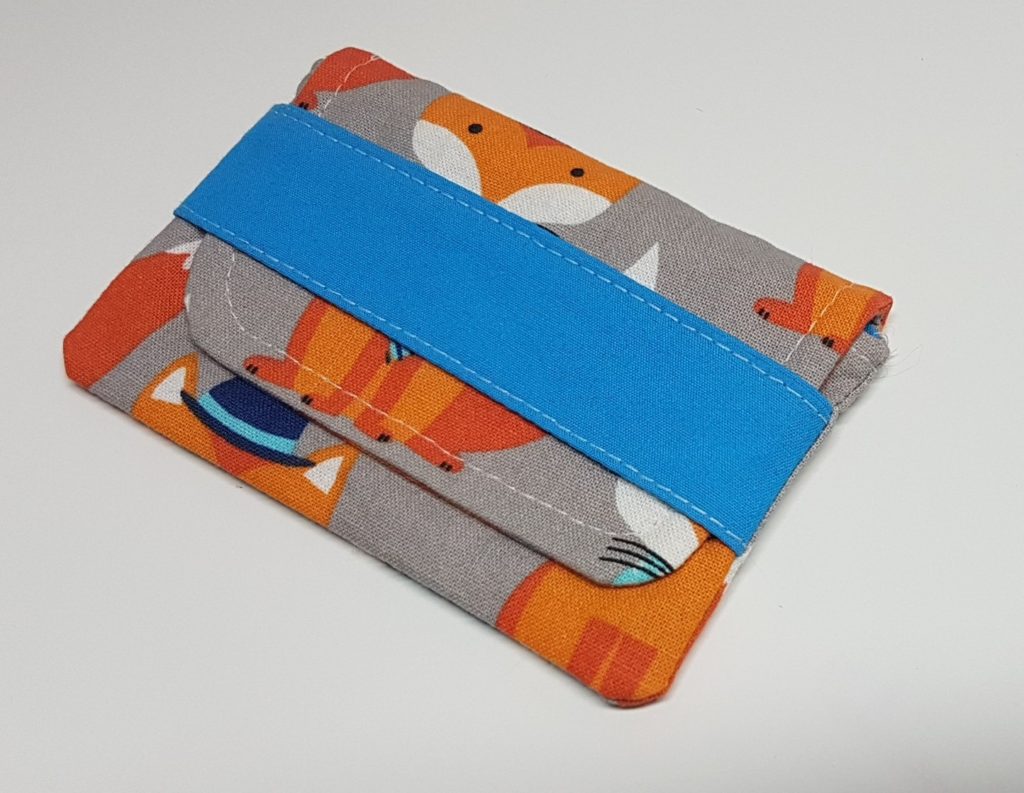 Press your wallet and then your done! How adorable is this!