My little haul from Dollar Tree
I love these Acrylic trays perfect for organizing small things like makeup, nail polish, razors, nail trimmers, bandaids and essential oils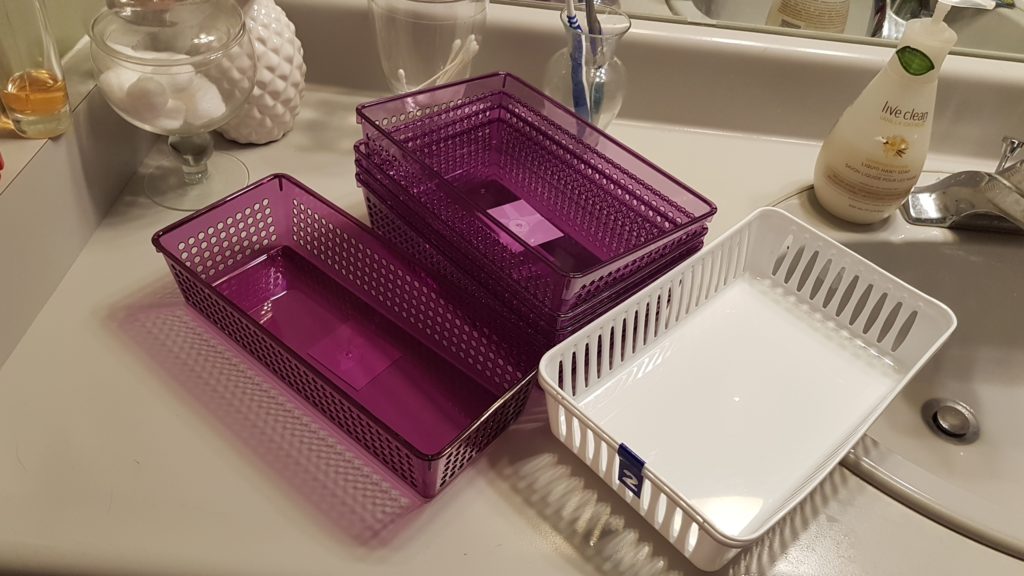 The Large Baskets with handles are perfect for toilet papers and paper towels, cleaning supplies and hair appliances such as hair driers and flat irons
White grip trays are perfect for your drawers as they wont shift when you open and close the drawers, perfect for tooth pastes, hair accessories
Acrylic trays are perfect to display your make up or perfumes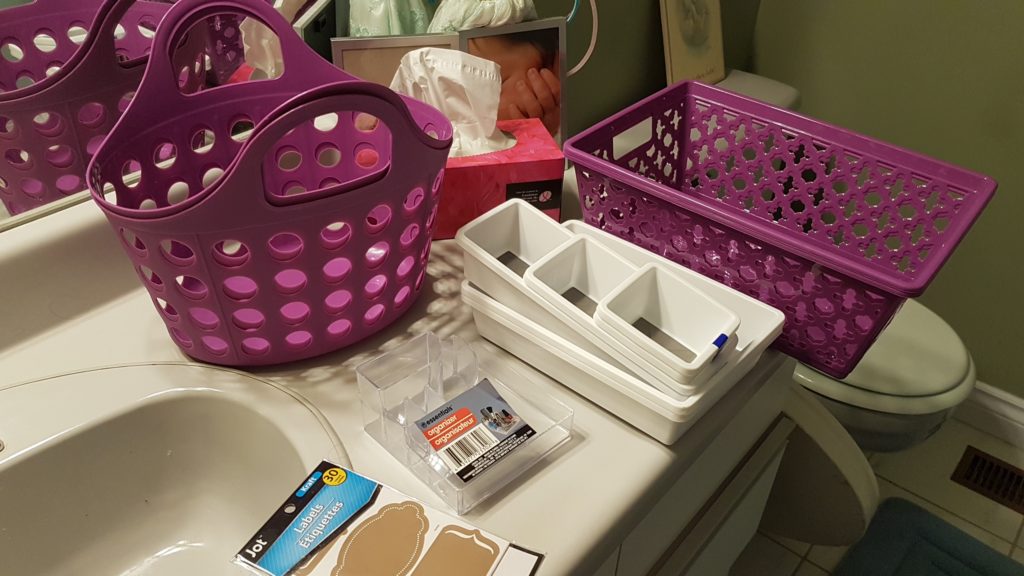 Use some fancy Labels to label your baskets and make things easier to find for other people in the house like your…. husband who wouldnt find his head if it wasnt attached to his neck haha!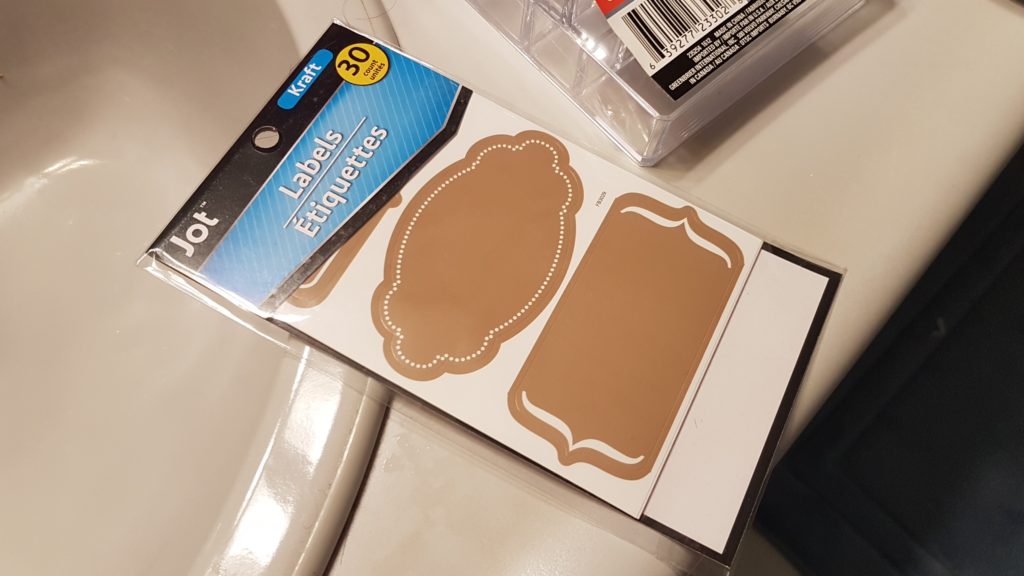 Here is what we are working with :/ what ha mess! first i took everything out and disinfected the shelves, some products were actually leaking onto the wood which thankfully it hasnt been too long so there was no damage but all the more reason why you should put those items in a plastic basket or tray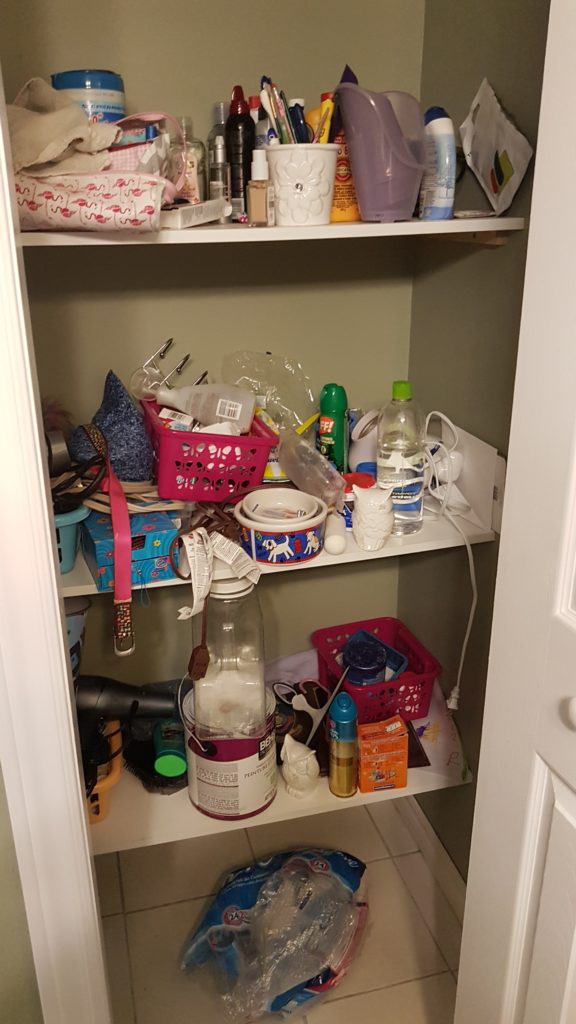 Yay!! so clean! haha if only you could see the rest of the bathroom…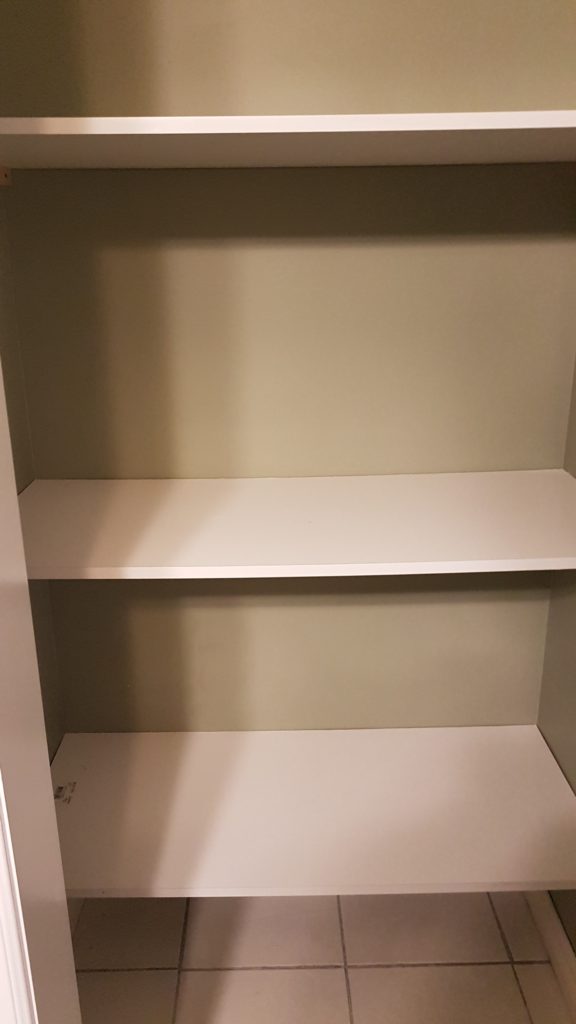 Here is the finish product! i have the white baskets on the left top shelf, the acrylic trays with makeup, oil, medecines,
Second shelf i have my hair dye kit in the first basket and blow dryers and flat irons in the next, combs and brush in the tray and then products and deodarants in the large basket
second shelf i have towels and excess products that arnt used as often, and my make up bag
I save the floor for the toilet paper and a laundry basket
and the top shelf has excess appliances like hot rollers and face steamers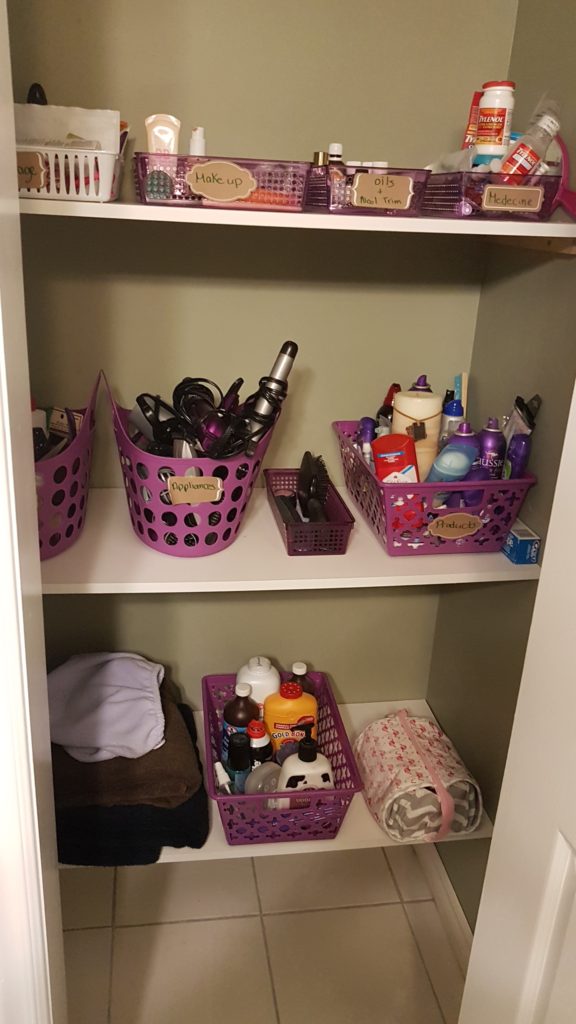 Dollar Tree has a great selections of organization items and i plan to do ever other nook and cranny in the rest of the house!