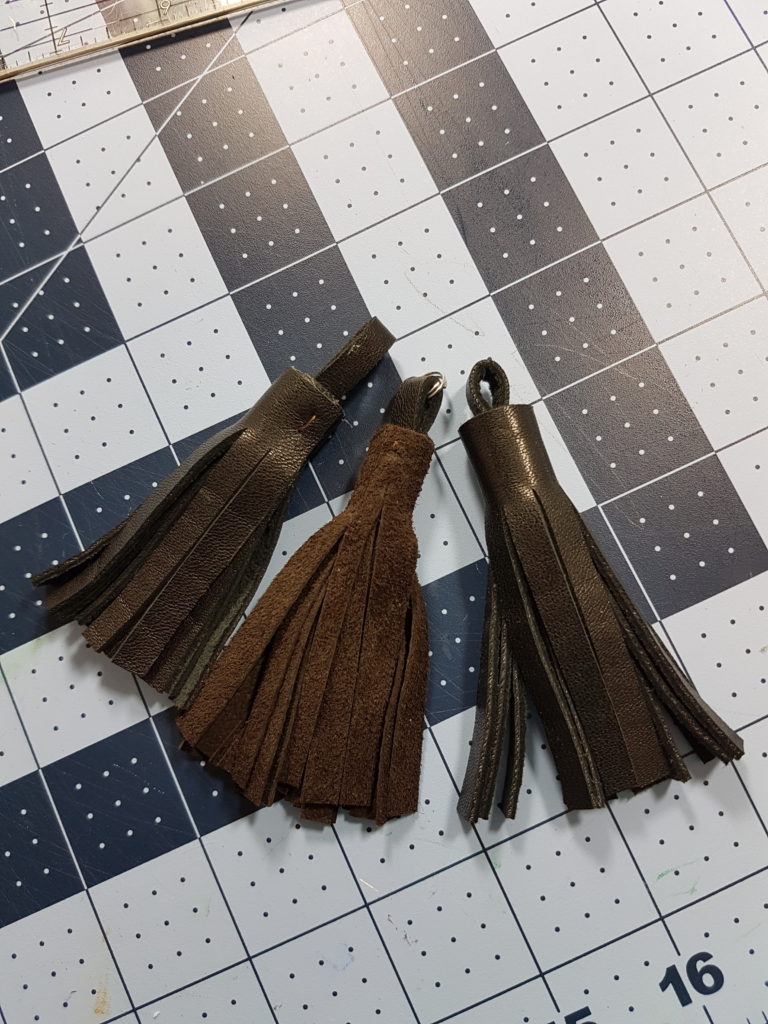 As i have been on a handbag, zipper pouch kick ive decided to make a few of these leather tassels! well lucky for me my mom gave me a few old leather coats that have seen better days and i stitch ripped them and im using the smaller portions to create some of these! Very easy and look store bought!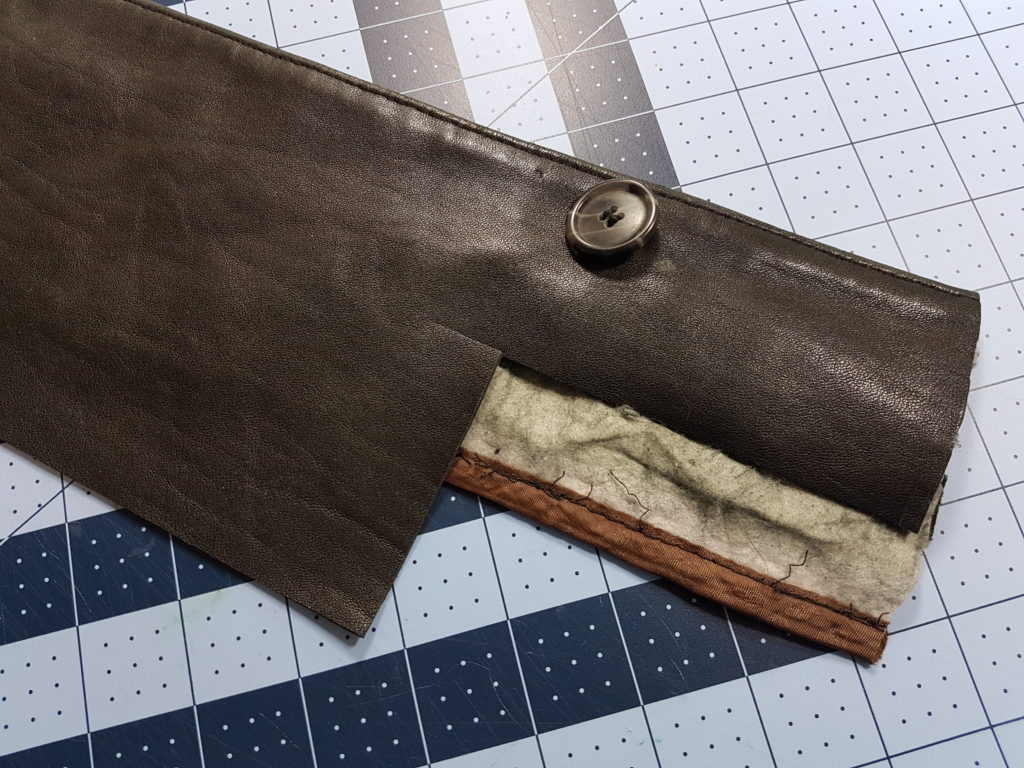 Things you will need are:
Leather or suede
Craft Glue, fabric Tac or even school glue!
Rotary cutter and mat and a clear ruler with quarter of an in measurements (a quilting ruler works great!)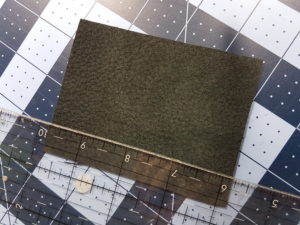 My leather measures 3″ by 4″ but of course the longer you make the one side the longer your tassel and the longer you make the length of the piece the fatter your tassel with be! with leather it is already quite thick and in the end this tassel is almost 3/4″ in diameter
step 1 – Draw a line 1/2″ down the long side of your leather (on the wrong side of your leather) (this line will act as a guide so you dont slice down the leather too far)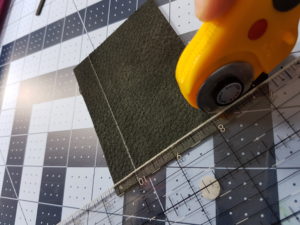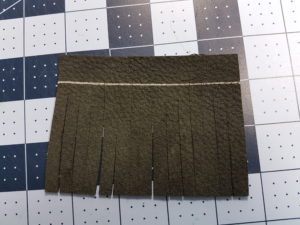 Step 2 – use your rotary cutter to slice a strip every 1/4″ until you reach the end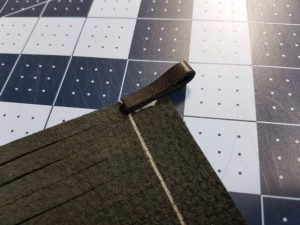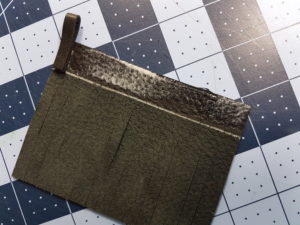 Step 3 – Attach another 1/4″ piece of leather folded in half in the corner to create a loop (where you will hang your tassel from  your purse) (make sure this is glute down very well and if you are at all concerned you can place a few stitches with a needle and thread)
step 4 – Glue all the way dfown the rest of the none cut strip (top of your tassel and start to roll your tassel from the loop end, nice and tightly)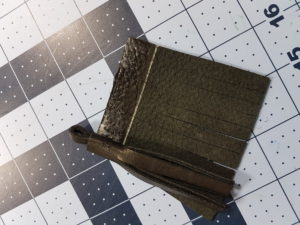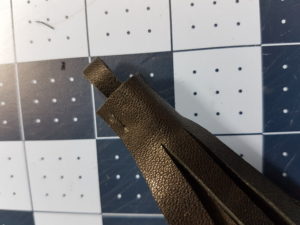 Step 5 (optional) – if you wish you can again place a stitch to secure the end of the leather but if you use a good strong glue then you should have no problems!
Attach a ring or to a keychain or a necklace and wear!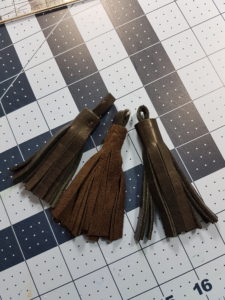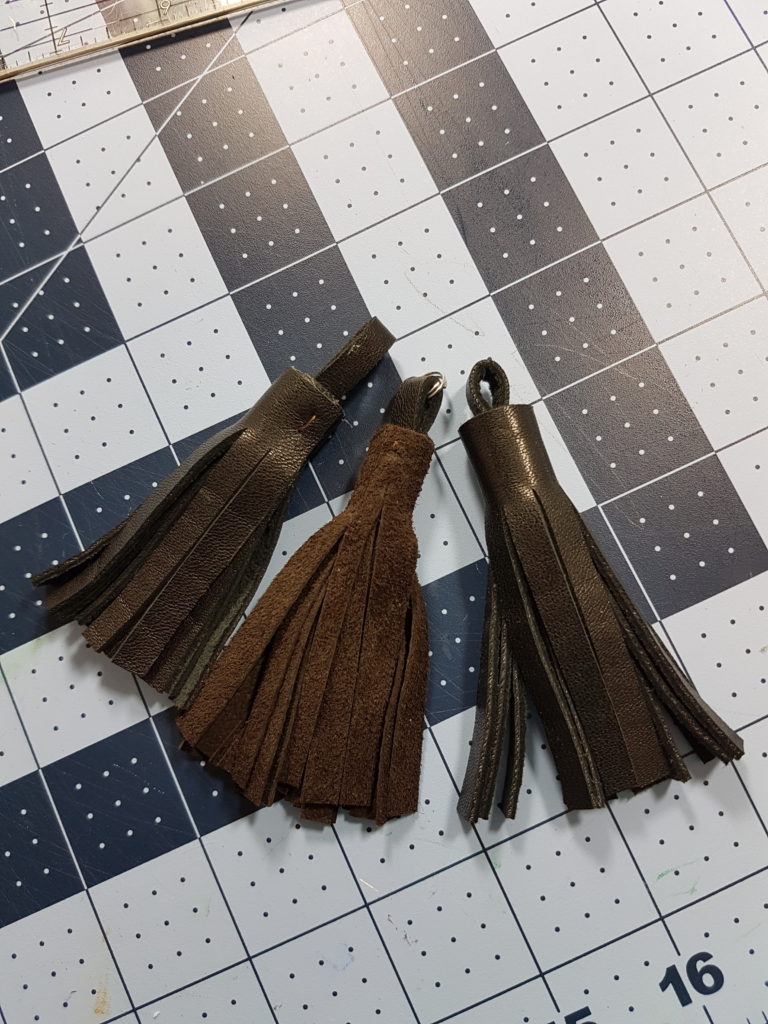 Save
(Visited 96 times, 1 visits today)