How to sew a pacifier clip
Download Now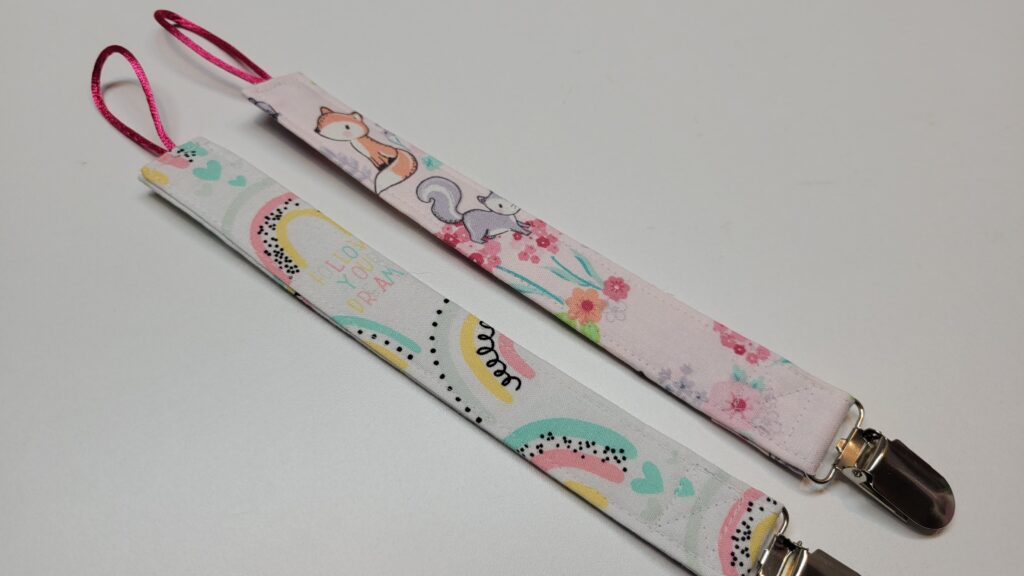 Welcome to the How to sew a pacifier toy clip tutorial, in this tutorial you will learn how to make an adorable fabric pacifier clip with a cord attacher. These are great to secure pacifiers, toys and cups to baby or stroller. This pacifier clip meets the USDA expectations of proper length for safe baby.  This clip features a cord to slip through holes of pacifiers and other toys and a suspender clip to attach to clothing or fabric.
Watch the full tutorial above
Some links are affiliate links and help to support this website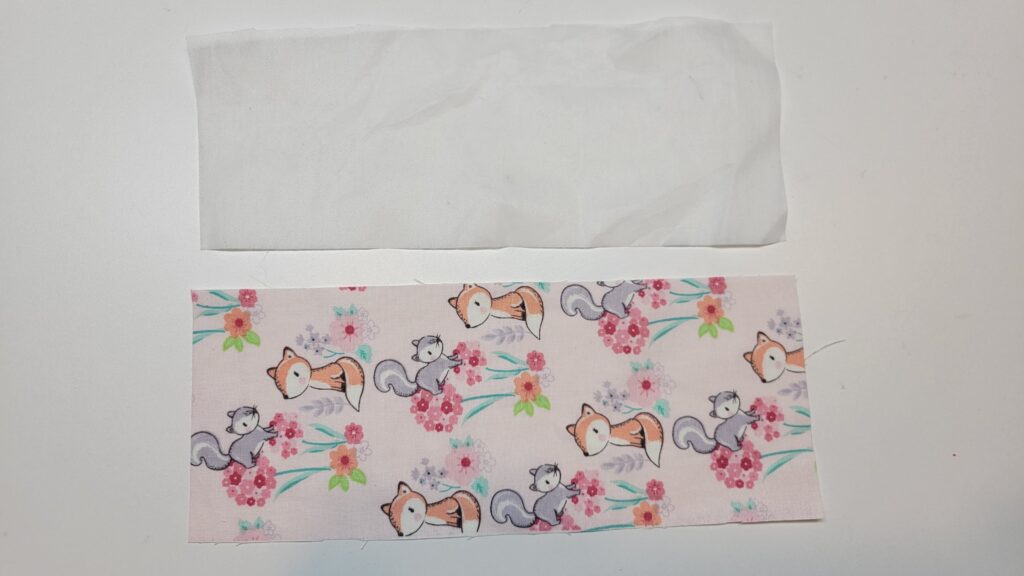 Tools and Notions
Medium weight interfacing
Cotton Fabrics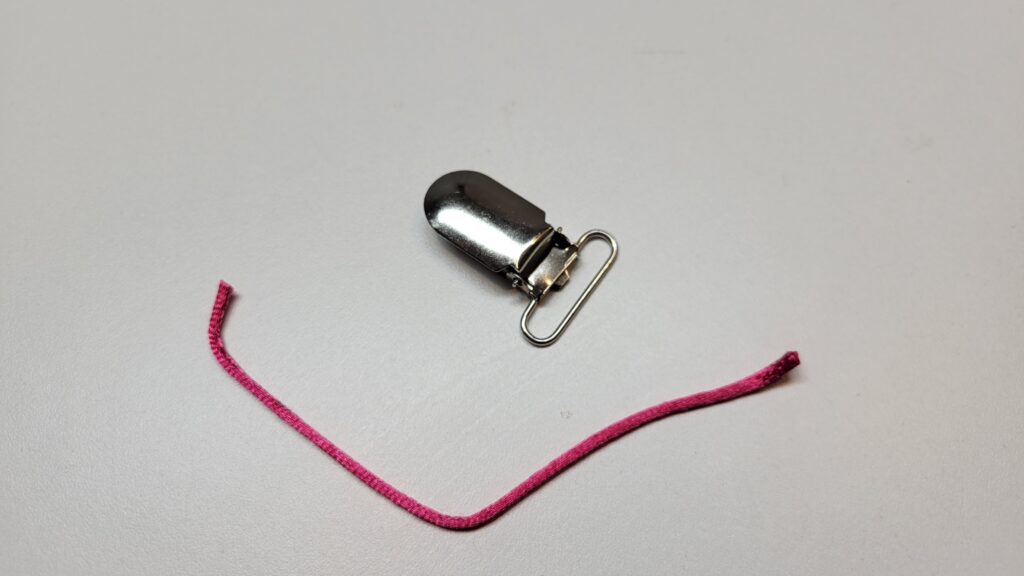 I'm using a standard suspender clip for the clip but there are many different styles of suspender clips, click the link to find on amazon below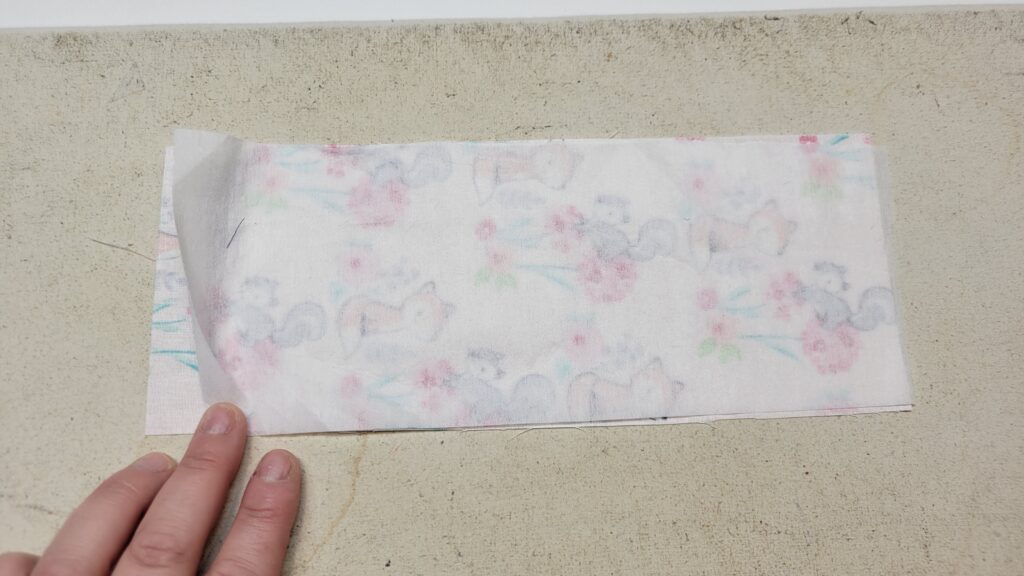 I will be using a cute cotton fabric for this tutorial, with cotton i like to add a fusible interfacing on the back to add stability to the fabric, if using a heavier weight fabric the interfacing is not necessary.
Fusible interfacing needs to be irons onto the back of the cotton fabric.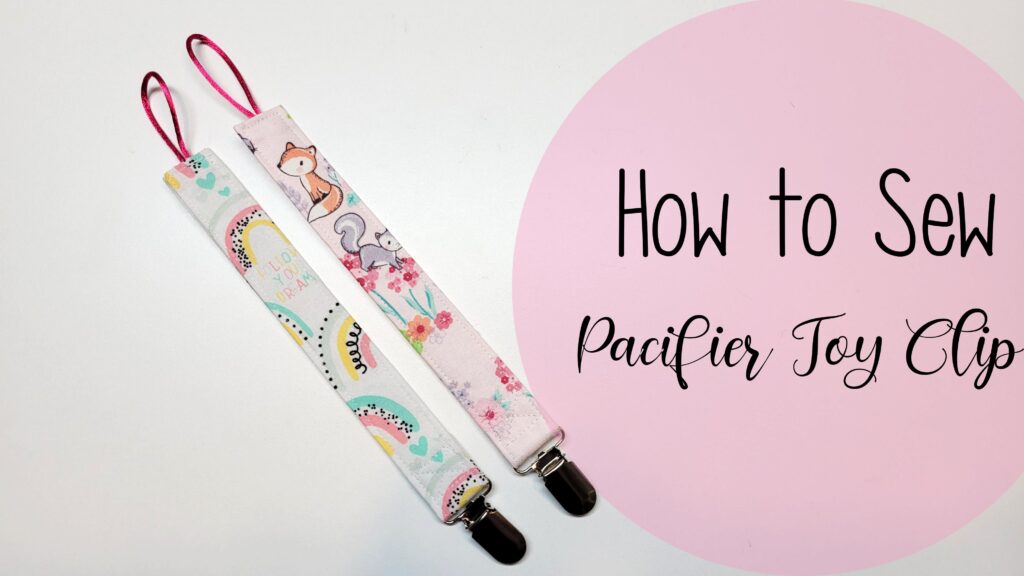 Measurments
Cut 2 – 4″ x 10″ Cotton fabric
Silky cord – Cut 1 pieces at 4″ in length
1 – 1″ suspender clip