In this post i just want to show you a few of the different type of eyes you can put on your crochet hats.
I will show you two patterns ad large eye and a small eye and a few variations within those two sizes
I will be including a video tutorial on how to make each eye and a photo example of each eye in this post



These eyes can help you create many different types of character the most popular would be the Owl hat, but these can be used for many different types of characters.
i made my son and daughter a monster hat and used the large eyes
What you will need is the colour of your choice, i chose white for my base for most of the eyes but if you would like to include an iris and a colour choose those according to your pattern
What you will need
your choice of yarns colours
coordinating crochet hook
and a Darning needle

Help keep Ashley's patterns and tutorial free! Donate today!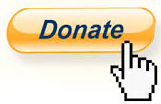 Round 1 – Magic Ring, ch2, 11 DC into the centre of the ring, slip stitch to complete the row (12)
Round 2 – ch2, 2dc into each stitch, slip stitch into ch2 to complete the row (24)
Round 3 – ch1, *2sc in the first, 1sc in the next *repeat till end of the row – slip st to  complete the row (32) Fasten off




Use a colour for each row to create an eye with a different style such as shown





adding some white to the black will break it up and add a catch light, helps bring a cartoon flair to your eyes.





Squinty eyes or a Winky
Small eye
Round 1 – Magic ring – ch2, 9dc into centre of the ring, slip stitch into ch2 to complete the row (10)
Round 2 – ch2, 2dc into each stitch, sl st into ch2 to complete the row (20) fasten off
add a button to the small eye or change the colours of the rounds to create a custom eye
 i hope this helps give you a few ideas on different eyes to add to your projects, please follow me on my social media @charmedbyashley and subscribe to my youtube channel www.youtube.com/charmedbyashley
Twitter, instagram and facebook