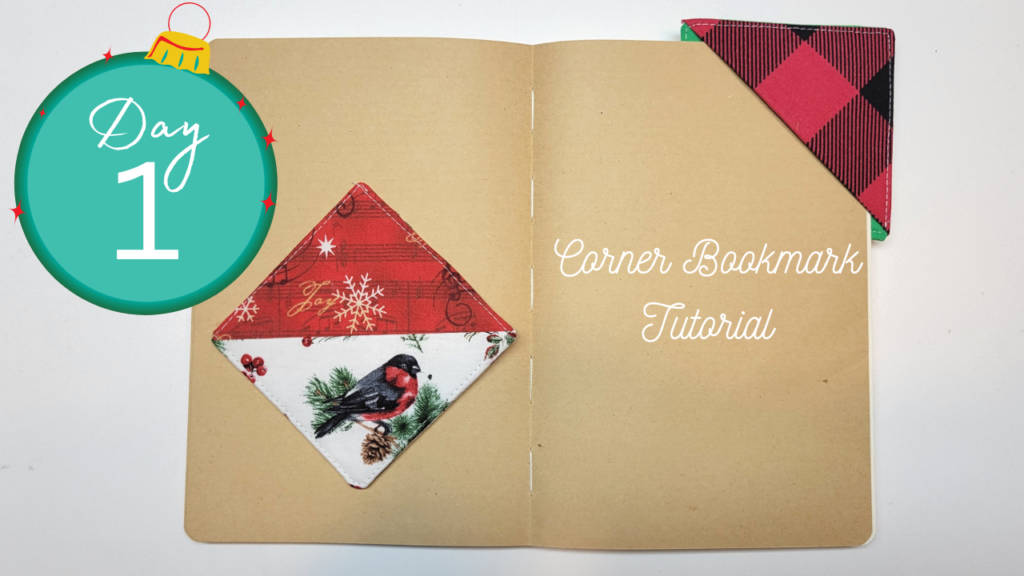 In Just a Few minutes, You can make this super cute easy to sew bookmark.
Bookmarks are one of the easiest projects you can make and this corner bookmark is very unique, slip between the pages you can easily save your spot in your book!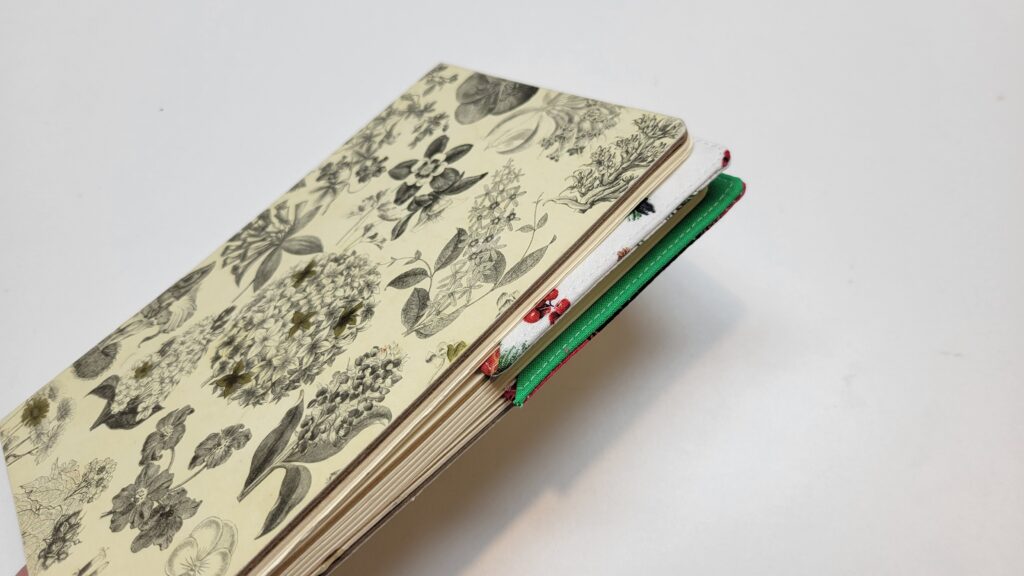 Today I'm sharing the tutorial absolutely free!
To make this bookmark i recommend cotton fabric and medium weight interfacing.
To create a crisp sharp bookmark ironing interfacing onto the back will help create stability in your fabric.
Cut 3 – 4.5″ x 4.5″  – Cotton fabric
Cut 3 – 4″ x 4″ Fusible interfacing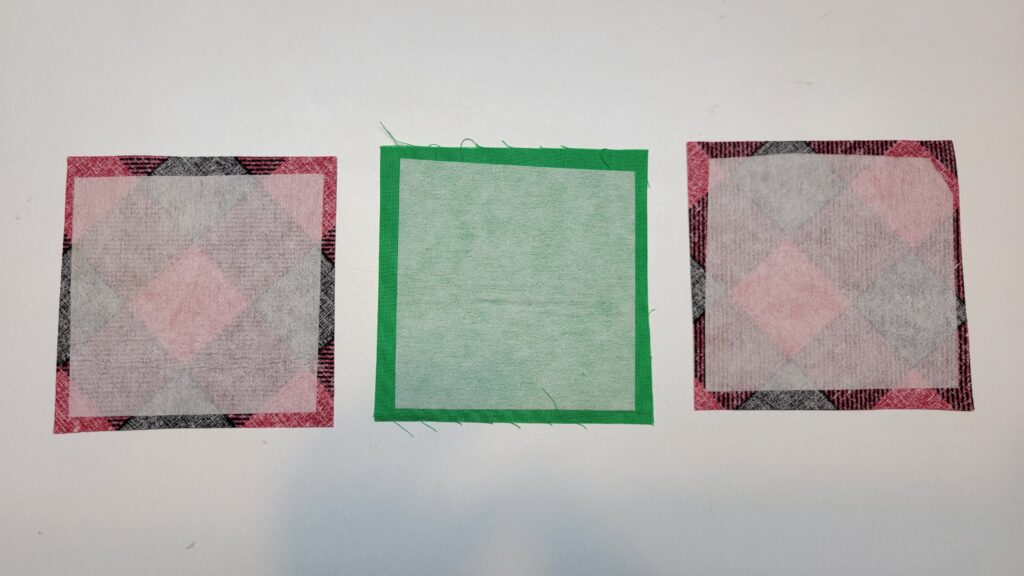 Iron on the back of your cotton fabric the fusbile interfacing. If you choose to use a medium/heavy weight fabric you can omit the interfacing.
I like to keep my interfacing a little smaller to keep it out of the seam allowances.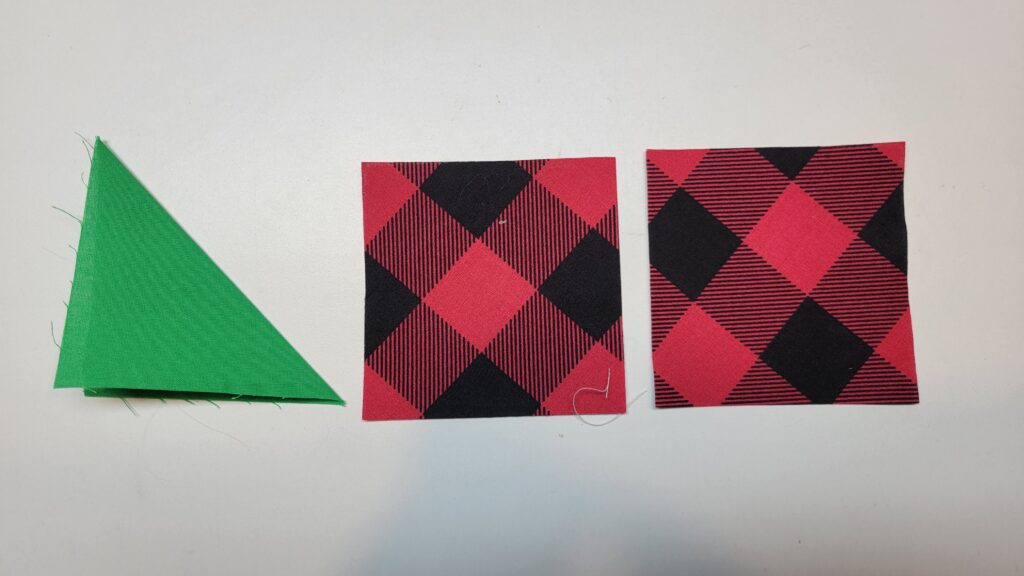 Fold one of the squares in half diagonally.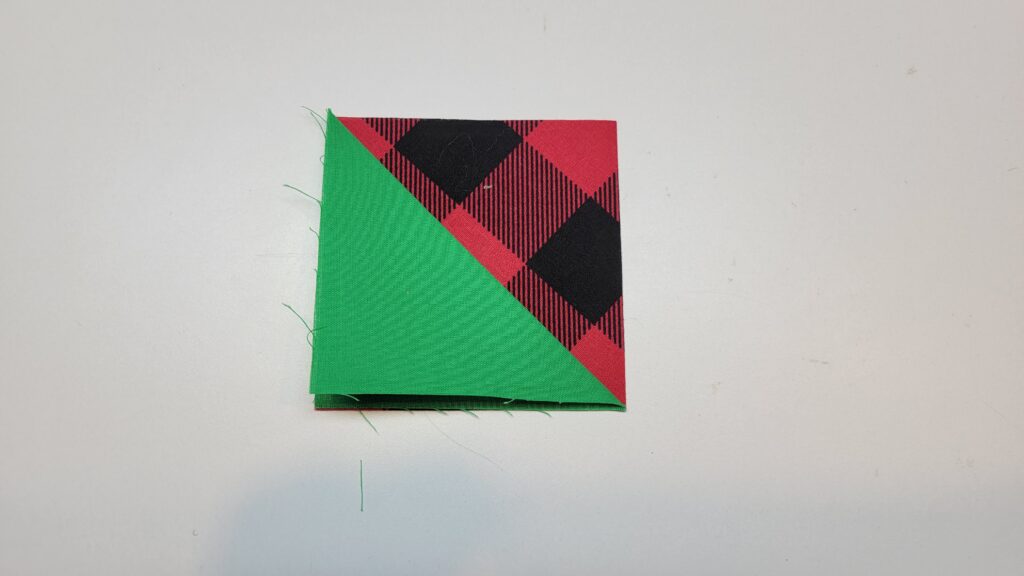 Place the folded triangle on the right side of one of the squares.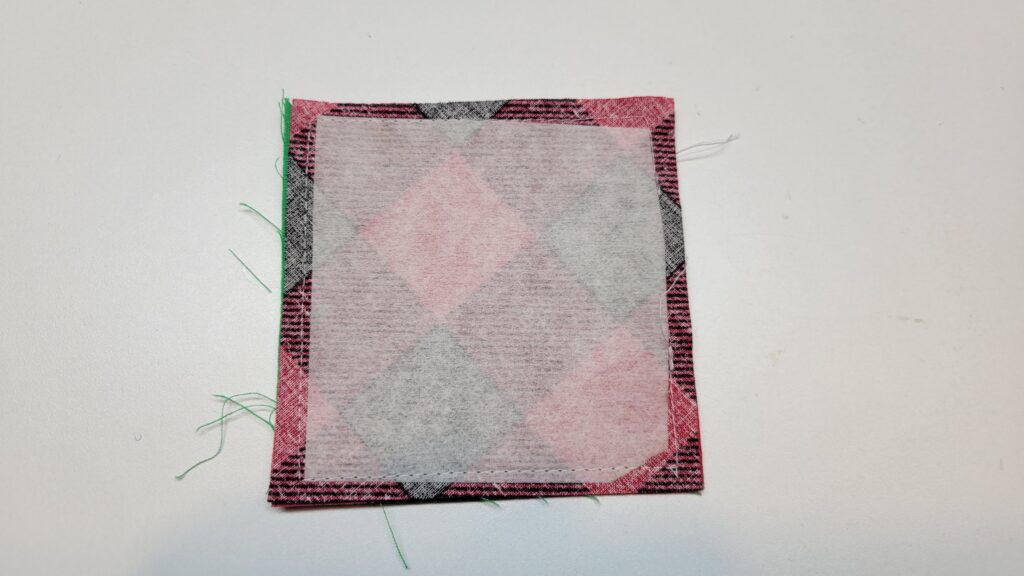 Place the last square ontop with the right sides together, sew alll the way around leaving a 2″ gap on one side of the square.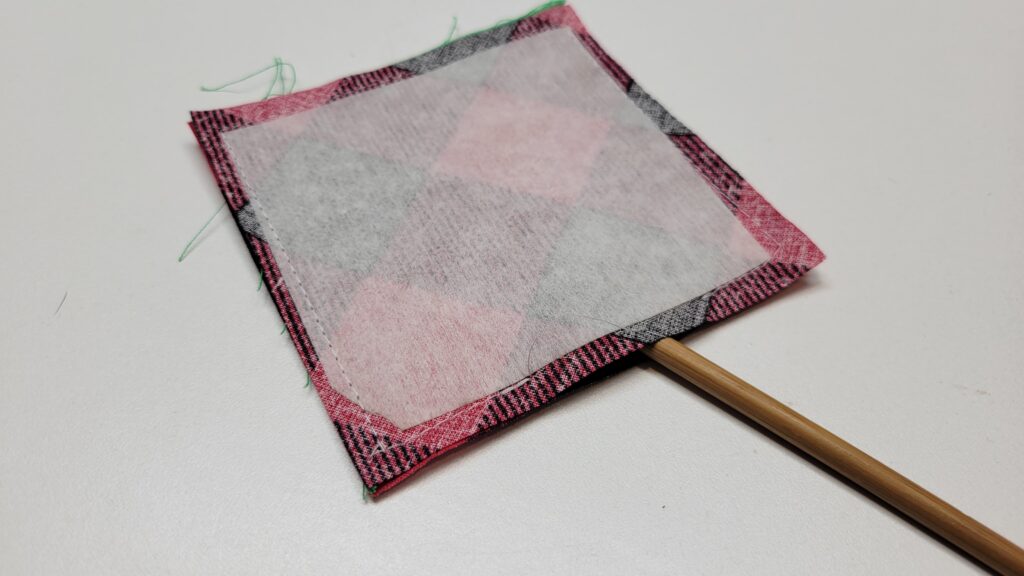 Turn your bookmark right sides out.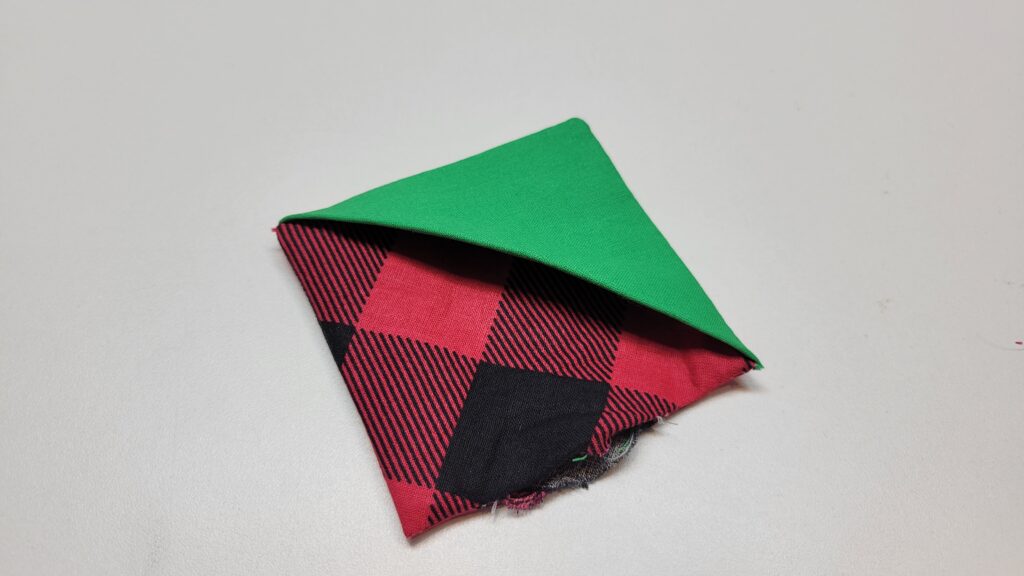 Give it a good press and turn in the raw edges to make it nice and even. Sew a top stitch all the way around with a 1/8″ seam allowance to close up the hole and finish it off.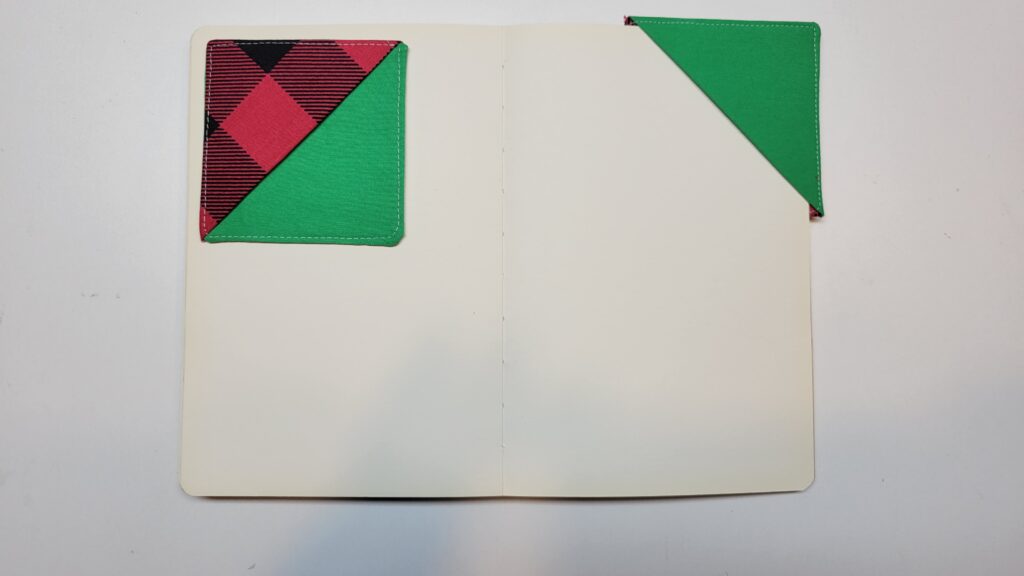 Now your finished and you can start reading!
Some links are affiliate links.